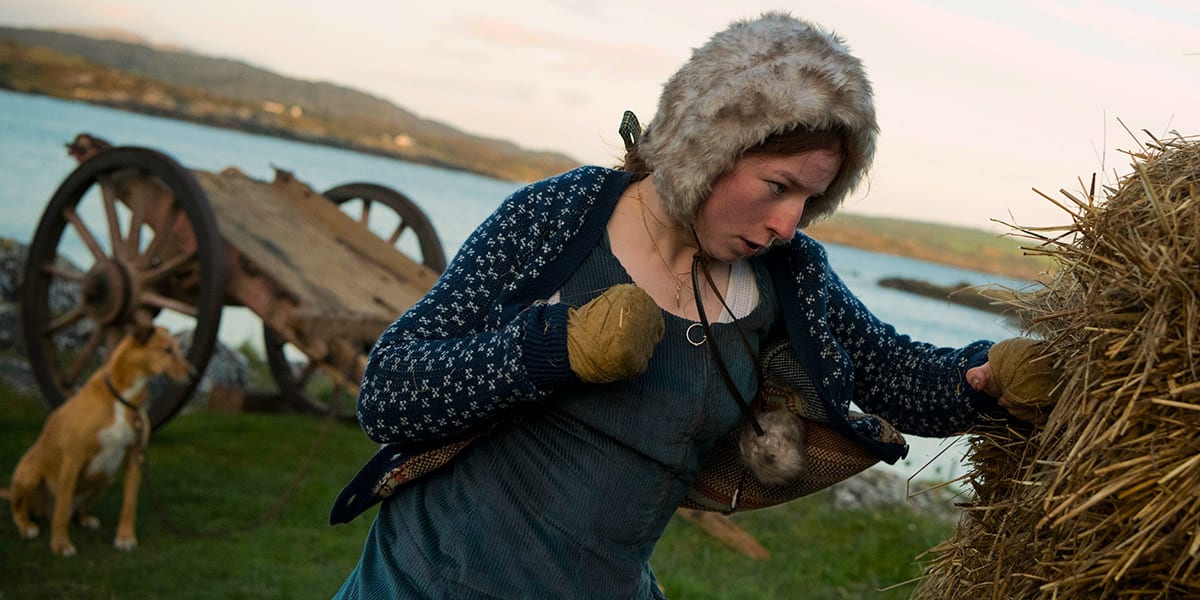 Carmel and Hazel and Face2Face host David Peck talk about their beautiful new film Float Like A Butterfly, life as community, boxing as a metaphor, contradictions, laughter and the vicinity of truth.
Synopsis
From the producers of Once and Sing Street, Float Like A Butterfly is a powerful and timely story of a girl's fight for freedom and belonging.
In a gender-reversal of classic film Billy Elliot, 15-year-old Frances lost her mother in a fight. The same fight which led to her father being locked up in jail for the last ten years. Frances has never forgiven the police sergeant who she feels is responsible for this. She's got fighting in her blood, just like her idol Muhammad Ali. And like Ali, she wants to be the Greatest too. When her father gets out of jail, Frances is starry-eyed. Together they can take on the world. But her father doesn't turn out to be the hero she remembers. Required to keep the peace due to the conditions of his parole, he's forced to endure humiliation from the police sergeant, much to Frances' dismay. And to make up for lost time, he is determined to make a man of his son and an obedient wife of his daughter. Frances never wanted to clash with her beloved father, but when he gives her boxing gloves to a prospective husband to "keep her in line" she has to make a stand.
Cast out by the world and her family alike, Frances must fight even for the right to fight. Some people say it doesn't matter whether you win or lose. But for Frances losing is not an option. This is a fight she has been training for all her life. At stake is her own freedom, her mother's honour and her father's faith. She knows the only way she can end this war is to win it.
Biography
Carmel is an award-winning writer and director for screen and stage. Her debut feature film SNAP won her 'Best Irish Feature' and 'Best Director' at the Dublin Critics' Circle Awards and the audience vote for Best Film at Montevideo International Film Festival. In 2011, she was also awarded the 'Irish Times Irish Theatre Best New Play' award for the Abbey, Ireland's National Theatre's production of her play B FOR BABY. Carmel has since participated in the Guiding Lights scheme for filmmakers, mentored by John Madden, and premiered four new plays, BEST MAN, WITNESS, SALT MOUNTAIN and THE REMAINS OF MAISIE DUGGAN. She is currently working on her third feature film, an original TV drama series and a stage musical.
Hazel Doupe is 16 years old, lives in Dublin and has been acting professionally since the age of 9. She is an accomplished gymnast and has won gold medals at national competitions up to level 9. Hazel has appeared in several stage productions at the Gaiety and Gate Theatres. In 2015 she played the lead role in the ITV film Peter and Wendy set in Gt Ormond St Children's Hospital. Recent film productions include Michael Inside and The Green Sea (currently in post-production).
She played the lead role in Carmel Winters' Float Like A Butterfly and recently completed filming on the feature Calm With Horses.
Image Copyright: Carmel Winters. Used with permission.
For more information about David Peck's podcasting, writing and public speaking please visit his site here.
With thanks to producer Josh Snethlage and Mixed Media Sound.