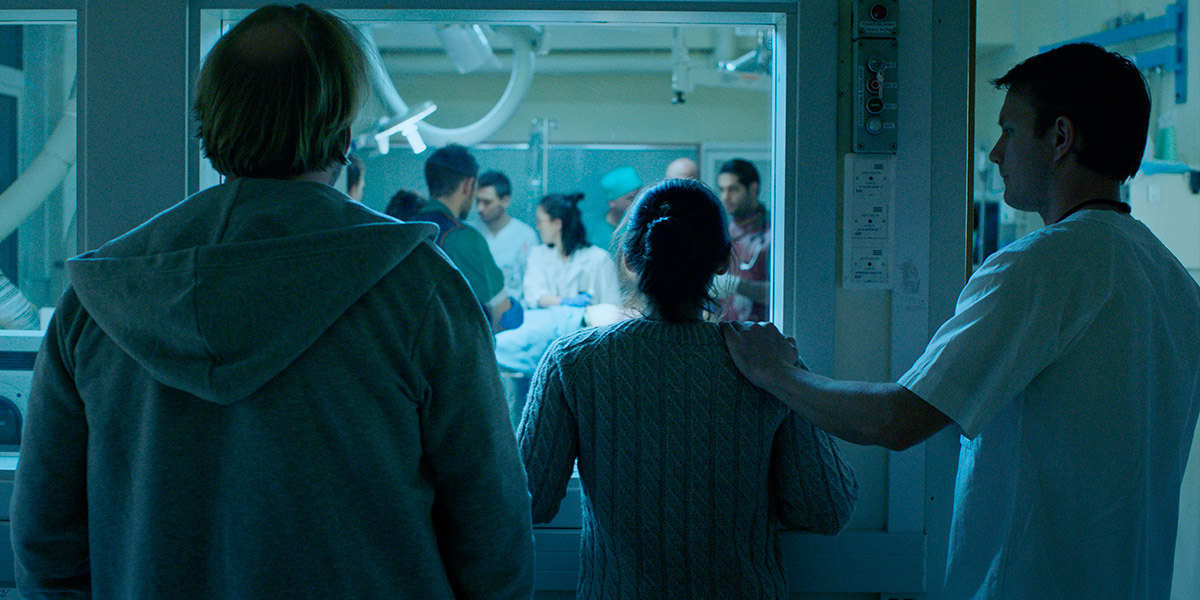 Tuva Novotny and Pia Tjelta and Face2Face host David Peck talk about her new beautiful and challenging new film Blind Spot, shock and grief, parenting, PTSD and dealing with guilt, blame and responsibility.
Synopsis
Swedish actor Tuva Novotny's feature directorial debut is an uncompromising confrontation with family tragedy and heartbreak, about a mother's struggle to understand her teenage daughter's crisis. Shot in a series of harrowing long takes, Tuva Novotny's uncompromising Blind Spot documents every parent's worst nightmare. Maria, Anders and their two children — teenaged daughter Tea and son Bjorn — enjoy a uneventful and connected family life. But when an unexpected catastrophe happens, everything about their life is called into question.
As the family assembles and tries to deal with events, shock and hysteria lead to recrimination and self-doubt. Shot in a style reminiscent of the Dogme 95 school, with a handheld camera that's constantly chasing after the characters as they struggle with their trauma, the film never releases its grip. Indeed, it grows more and more claustrophobic and heartrending with each passing scene.
Biography
One of Sweden's most durable and in-demand stars, Tuva Novotny has appeared in everything from Josef Fares's international hit 'Jalla! Jalla!' to TV series (Dag) to Hollywood titles like 'Eat Pray Love', 'Annihilation', 'A War' and 'Borg vs McEnroe.' Tuva Novotny was born in Stockholm. She has acted extensively in television and film. 'Blind Spot" is her directorial debut.
Image Copyright: Tuva Novotny. Used with permission.
For more information about David Peck's podcasting, writing and public speaking please visit his site here.
With thanks to TIFF's Steve Gravestock and producer Josh Snethlage and Mixed Media Sound.