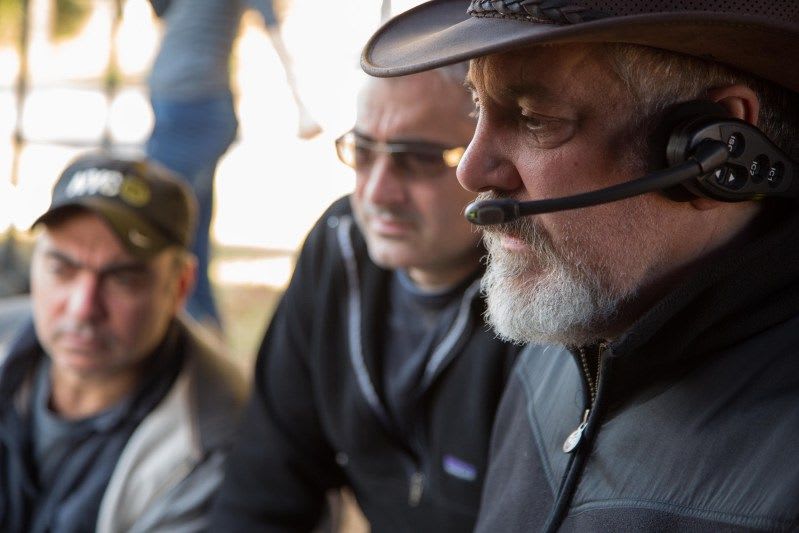 Todd, Jedd, Lori and  I talk about their new film God Knows Where I Am. We touch on mental health issues, the "other", the poetic edge to filmmaking and the "ever porous cracks" in our social safety nets.
The body of a homeless woman is found in an abandoned New Hampshire farmhouse. Beside the body, lies a diary that documents a journey of starvation and the loss of sanity, but told with poignance, beauty, humour, and spirituality. For nearly four months, Linda Bishop, a prisoner of her own mind, survived on apples and rain water, waiting for God to save her, during one of the coldest winters on record.
As her story unfolds from different perspectives, including her own, we learn about our systemic failure to protect those who cannot protect themselves.
GOD KNOWS WHERE I AM (Trailer) from Brian Ariotti on Vimeo.
Biography
For over sixteen years, Todd and Jedd Wider have produced numerous critically and commercially successful feature documentary films including the 2012 King's Point nominated for an Academy Award for Best Documentary Short, the multiple Primetime Emmy Awarding winning Mea Maxima Culpa: Silence in the House of God (2012) directed by Alex Gibney, the Emmy Award nominated Semper Fi: Always Faithful (2011) directed by Rachel Libert and Tony Hardmon, the multiple Emmy Award nominated Client 9: The Rise and Fall of Eliot Spitzer (2010) directed by Alex Gibney, 2008 Academy Award Winner for Best Documentary and 2009 Emmy Award Winner for Best Documentary, Taxi to the Dark Side (2007) directed by Alex Gibney, the 2008 Sundance favorite Kicking It (2007) broadcast by ESPN, about the Homeless World Cup soccer tournament, the POV film A Dream in Doubt (2007) about the first post 9/11 revenge killing, Morgan Spurlock's What Would Jesus Buy? (2007) about our obsession with materialism and consumption, the critically acclaimed Beyond Conviction (2006) directed by Rachel Libert, about restorative justice and victim-offender mediation in the Pennsylvania prison system, broadcast on MSNBC, and Paul Cronin's A Time to Stir
 about the Columbia University student uprisings in 1968.
In 2011, Todd Wider and Jedd Wider were each nominated by the Producers Guild of America for Outstanding Producer of Documentary Theatrical Motion Pictures. 
The Wider's commitment to social justice through film has been and remains informed by their respective professional endeavours.
Read more about Todd and Jedd here.
Read more about the film here.
Podcast: Play in new window | Download