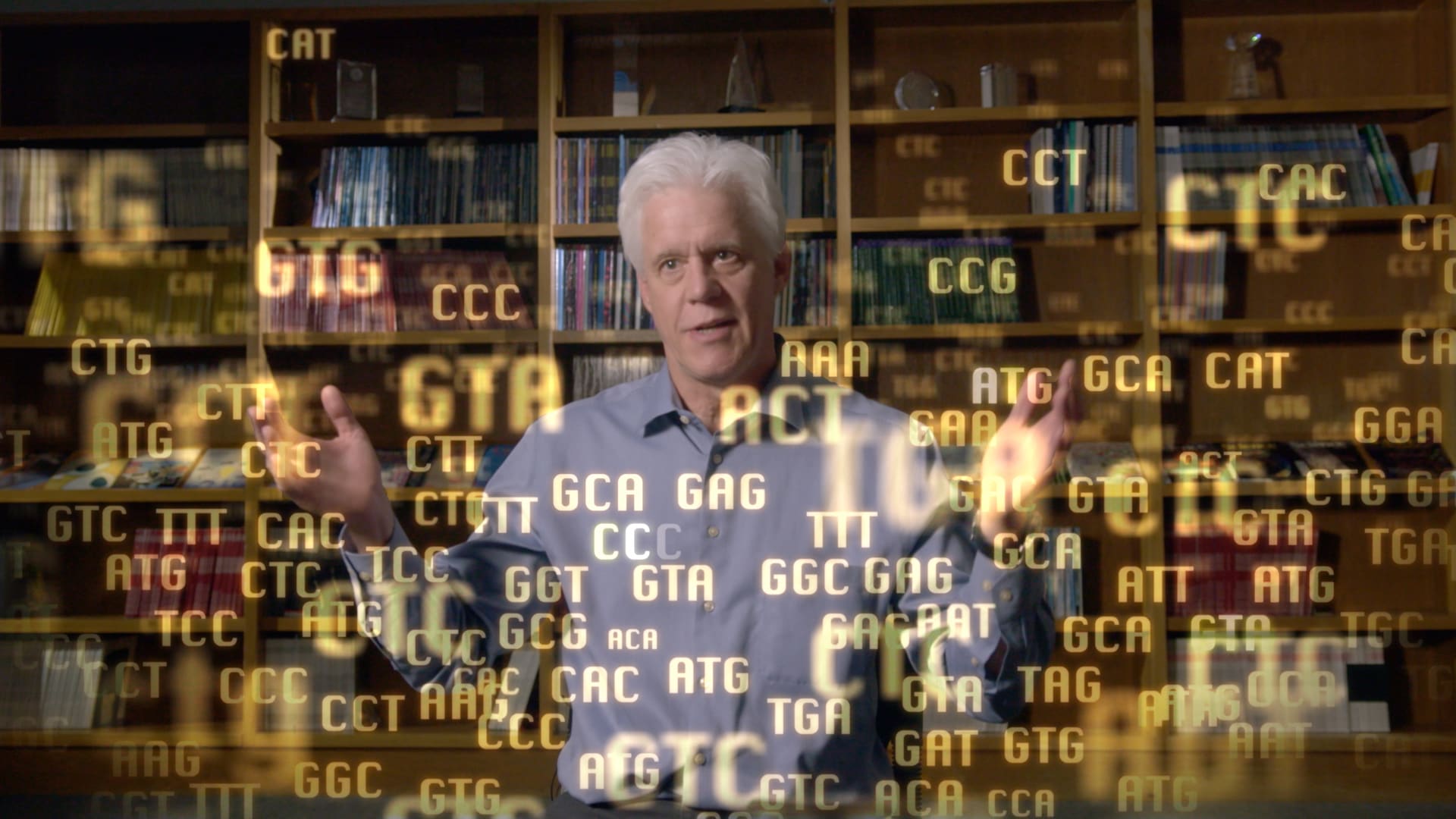 Robin Bicknell and Face2Face host David Peck talk about The Genetic Revolution, Eugenics, selective breeding, our complex genetic relationships, ethical issues and changing another species.
Synopsis
The Genetic Revolution is a new, one-hour documentary that explores the exciting, rapidly evolving world of genetic engineering. It follows a group of brilliant scientists from across the globe as they use powerful new gene editing technologies in ways once thought unimaginable. The film also tackles the philosophical and environmental implications this new technology has on our species through interviews with such luminaries as Margret Atwood and Jane Goodall.
Technologies like CRISPR are making it possible to quickly and cheaply change the DNA of all living things, including humans. CRISPR, which stands for Clustered Regularly Interspaced Short Palindromic Repeats, is a simple yet powerful tool for editing genomes and allowing researchers to easily alter DNA sequences and modify gene function. Genes can now be edited almost as easily as words on a computer screen. This new ability to alter our DNA holds the promise of curing disease … saving threatened species … solving the problem of world hunger … maybe even obtaining human perfection. But will the promise be fulfilled?
The ability to gain control of our DNA is ground-breaking and revolutionary, and a responsibility all scientists working in the field take seriously. The Genetic Revolution follows the science as it progresses at breakneck speed. Pioneering scientists like Dr. George Church, Dr. Kevin Esvelt and Dr. John Zhang reveal how gene editing will soon be used to extend our lives, and treat or prevent ailments like Lyme disease. Families afflicted by hereditary diseases like Duchenne's Muscular Dystrophy wait with bated breath as technologies are clinically trialed. The film is witness to a tipping point, recording scientific moments destined to change the world as we know it.
Biography
Robin Sky Bicknell is a multi-award-winning documentary director, producer, and writer. She lives in Toronto, Canada, although her family roots are in Louisiana and Indiana in the United States.
Her recent credits include Ice Bridge; Black Watch Snipers; Camp X: Secret Agent School; and The Curse of the Axe, and the second season of the popular series Surviving Evil.
Robin directed, produced and co-wrote the feature length film The Real Superhumans and the Quest for the Future Fantastic, and directed, produced and wrote the feature length documentary The Body Machine, nominated for the Best Popular Science Documentary Rockie at the 2009 Banff International Television Festival and she received a Best Science Documentary Gemini nomination.
Other credits include Roswell: The Truth; The Plastic Fantastic Brain; The Need for Speed; A Time to Live; Tall Ship Chronicles; Modern Love; My Fabulous Gay Wedding; and Forensic Factor.
Image Copyright: Robin Bicknell and Yap Films. Used with permission.
For more information about David Peck's podcasting, writing and public speaking please visit his site here.
With thanks to Thom Powers form TIFF and producer Josh Snethlage and Mixed Media Sound.