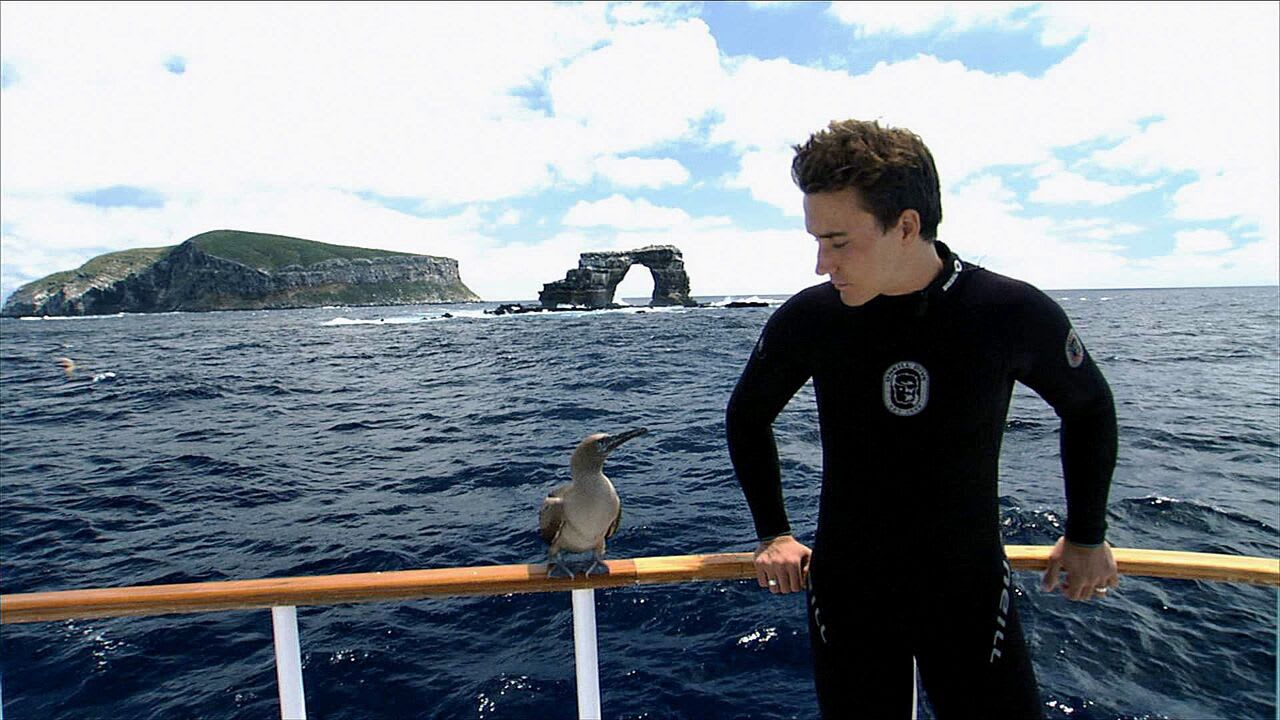 Rob Osborne and Face2Face host David Peck talk about The Third Dive, blame over responsibility, journalistic integrity, the power of storytelling, sawfish sharks and the 3 values of an activist.
Synopsis
In his 37 years, Rob Stewart had seemingly spent more time underwater than above. The Toronto-born marine biologist fuelled a literal sea-change with his 2006 film Sharkwater, about the endangerment of the seas' top predator, and led an activist movement that saw more than 100 countries ban shark products. And it was on January 31, 2017, while seeking revolutionary footage of sawfish sharks mating near the wreck of the Queen of Nassau off the Florida Keys, that Stewart drowned in a bizarre series of events.
As detailed in Robert Osborne's The Third Dive, both Stewart and his diving instructor Peter Sotis made a risky third deep-dive of the day using 'rebreather' apparatus, in murky waters that frustrated filming efforts. Both divers seemed okay when reaching the surface. But Sotis lost consciousness after climbing onto the boat. Stewart apparently lost consciousness also, as the boat was swinging around to meet him. He disappeared, and his body was discovered by a remote submersible search vessel three days later.
The Third Dive traces those events within the context of Florida Keys politics and accusations of whitewashing from within its community. Despite its reputation as a haven for ocean fun-seekers and pristine waters, at least 36 people drowned off the Florida Keys from 2013-2017. Many of them were mere statistics, attracting little notice in the media, but Stewart was not. Within 24 hours of his disappearance, it became clear that his plight would bring the attention of the world on the Keys' community.
'Throughout the investigation and the filming, I tried to never lose sight of what Rob Stewart accomplished,' says Osborne. 'He virtually saved a species single handedly and I felt that achievement should be reflected in the film.'
Biography
Robert Osborne is the Senior Producer of Dam Builder Productions, and Jari Osborne is the Executive Producer. Robert has more than 30 years of working in long format television. For much of that time he was an investigative journalist working for the CTV show W5. He's also worked for Marketplace and Pacific Report.
Robert has developed a specialty in directing underwater-based documentaries. He holds nearly a dozen certifications including a cave-diving specialty. Robert has won more than half a dozen RTNDA Awards, a CAJ Award and an Award of Merit from the Governor General. He has been nominated countless times for Gemini awards and has been part of a team that won two. In 2012 he was nominated for a CSA Award for Unlocking Alex. Robert's last film Unstoppable was an investigation inside the fentanyl epidemic sweeping across North America.  The documentary, broadcast in 2016, has proved to be prophetic: "There's still no sign that any government fully understands what a virtual force of nature this drug has become," says Robert. He won a CSA for best writing in a documentary for Unstoppable. Dam Builder Productions has also produced documentaries for the CBC's The Nature of Things and for the Discovery Channel.
For more info head to the site here
Image Copyright: Dam Builder Productions and Rob Osborne. Used with permission.
For more information about David Peck's podcasting, writing and public speaking please visit his site here.
With thanks to producer Josh Snethlage and Mixed Media Sound.