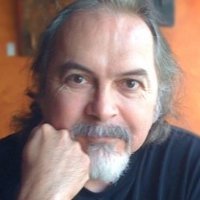 Join us for a fun conversation as Rob tells about why he got into Canadian show business, the trick to getting your film or TV show funded and why there's hope for Television.
www.robbomills.net and www.ruffusthedog.net
Robert Mills – aka "Robbo" – is an award-winning writer, producer, director, puppeteer and FX artist. Founder of Radical Sheep Productions in 1985 – he has produced such popular pre-school series as The Big Comfy Couch, Ruffus The Dog, Panda Bear Daycare, Amigo & me, Land O' Hands and more. Rob has performed for Jim Henson's Muppets in Fraggle Rock, Labyrinth, The Jim Henson Hour, Dinosaurs and other productions. He was the executive producer for Kids CBC, Puppets Who Kill (Season 1) and numerous other shows. In 2002 he left Radical and is currently freelancing as writer & director in television while producing & consulting on several original web series and developing independent digital feature projects.