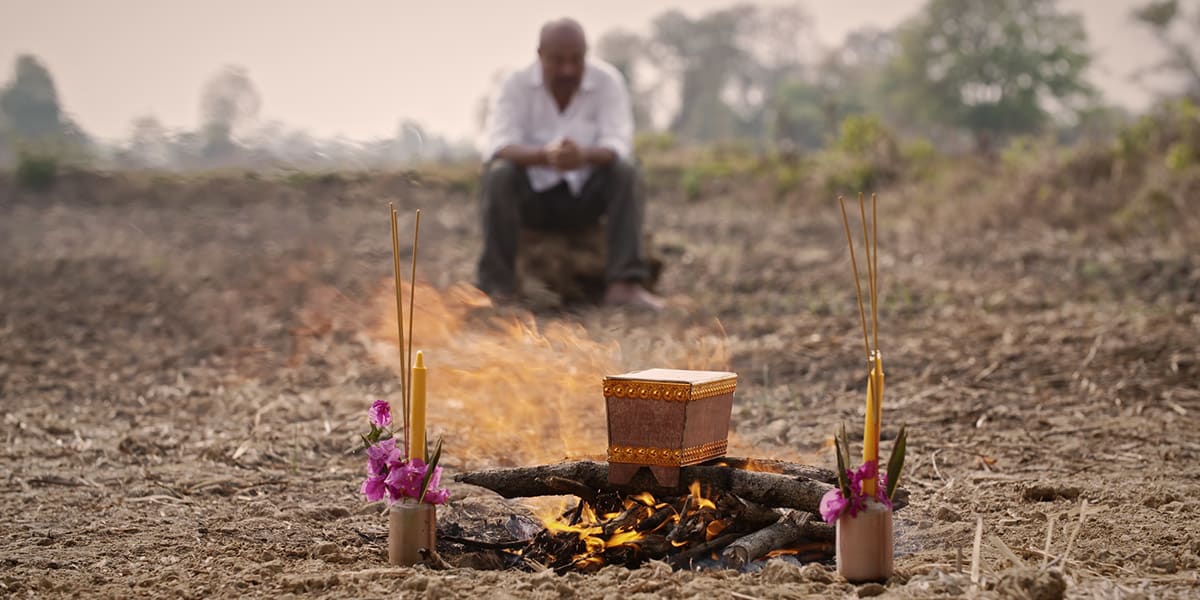 Rithy Panh and Face2Face host David Peck talk about his fascinating and engaging new film Graves Without A Name, Cambodia, trauma and memory, dignity and the story of life, possibilities, intangible grief and why it's difficult to understand the soul.
Synopsis
 In Rithy Panh's (The Missing Picture) latest exploration of the lasting effects of the Cambodian genocide, a 13-year-old boy who loses most of his family begins a search for their graves.
Cambodian-born, France-based filmmaker Rithy Panh has dedicated much of his career to investigating the campaign of genocide undertaken by the Khmer Rouge during the Cambodian Civil War and memorializing its victims. Panh's ingenious non-fiction films — such as The Missing Picture, which was nominated for an Academy Award and won the Un Certain Regard prize at Cannes — find inventive cinematic means to contend with pieces of history for which little archival material exists.
Driven by Panh's own desire to know where the remains of his many murdered loved ones lie, Graves Without a Name continues this project, focusing less on the atrocities committed and more on the spiritual well-being of those affected — whether living or dead. The film alternates between a poetic voiceover, written by Panh and Agnès Sénémaud, featuring excerpts from texts by Paul Éluard and Jean Cayrol, and testimonies from survivors, all of themsuperb storytellers.
As these voices are heard, we are treated to haunting and very beautiful images, of the construction of sacrificial materials, of a landscape whose soil is saturated with blood, of the faces of the dead appearing on the rippling surface of a stream.
The crimes of the Khmer Rouge are woefully under-documented, which is itself a crime, both against history and against those who seek some resolution to their grief. Graves Without a Name makes a small but significant step toward rectifying this lack, petitioning not for vengeance but, rather, for healing. (With thanks to Giovanna Fulvi)
Biography
Rithy Panh was born in Phnom Penh, Cambodia on the 18th april 1964. He is today one of the most acclaimed documentary filmmakers and the most famous Cambodian filmmaker worldwide. After 1975 his family died through the genocidal Khmer Rouge government (1975-1979) while he could escape in 1979 to Thailand. Panh arrived a year later in Paris, France as an orphan and stayed. Rithy Panh later studied at 'La Fémis', the French National Cinema School.
In 1989, Site 2 (1989), his first documentary about Cambodian refugees, won several international awards. Since then Panh created a unique body of work consisting of documentaries and feature films that mostly deal with the modern Cambodia and the traumatic legacy of the Khmer Rouge regime. His most famous documentary is probabaly S21: The Khmer Rouge Death Machine about the infamous torture prison of the Khmer Rouge.
Later his avant-garde documentary The Missing Picture became the first Cambodian film nominated for an Academy Award as 'Best Foreign Language Film'. Rithy Panh, along with director Ieu Pannakar, has developed 'Bophana: Audio Visual Resource Center – Cambodia', with an aim towards preserving the country's film, photographic and audio history.
Rithy Panh received an honorary doctorate in 2011 by the University of Paris-VIII and published in 2012 his acclaimed autobiography "L'Élimination". In 2014 he received the 'Preservation and Scholarship' Award of the International Documentary Association. (With thanks to IMDB)
Image Copyright: Rithy Panh. Used with permission.
For more information about David Peck's podcasting, writing and public speaking please visit his site here.
With thanks to producer Josh Snethlage and Mixed Media Sound.