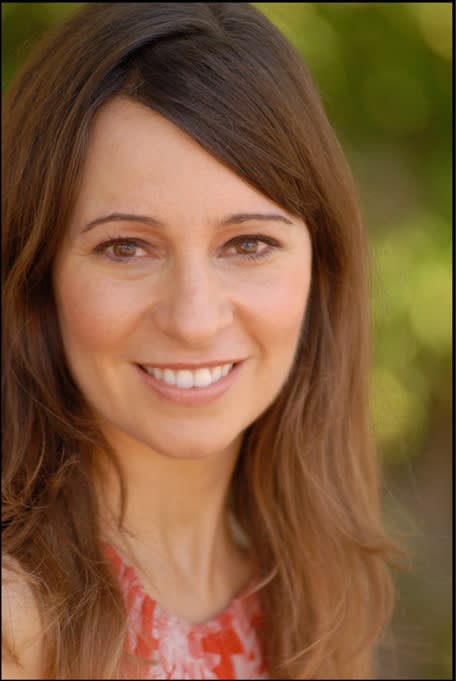 Pamela and I talk about volunteerism, "your story", social entrepreneurship, Universal Giving and why she's not a pessimist.
Biography
Pamela Hawley is the founder and CEO of UniversalGiving™ an award-winning nonprofit that helps people give and volunteer with vetted, quality opportunities all over the world. Opportunities range from giving $25 to provide a month of meals to a child in Haiti, to volunteering with migrant children in Beijing, China.
Pamela started in community service at age twelve, after experiencing life-changing poverty on a family vacation. She and her father were in a marketplace and looked down a side cul-de-sac where she saw a whole line of half-clothed, begging, unwashed, starving children. The word UNACCEPTABLE came across her mind, and led her to volunteer all over the world (Read more here). Some of Pamela's many volunteer experiences include working with microfinance in rural India, sustainable farming in Guatemala, earthquake relief work in El Salvador, and computer training in Cambodia.
She has a Political Science degree cum laude from Duke University and a Masters in International Communication from the Annenberg School of Communications, USC. Pamela is on the Duke Northern California Board and Duke Innovation & Entrepreneurship; part of Duke Angel Network (DAN); and most recently received the Distinguished Alumni Achievement Award for the Political Science Department at Duke University. She is a guest lecturer at Stanford, Harvard, Berkeley and USC. Pamela speaks on leadership, Corporate Social Responsibility, social entrepreneurship, volunteerism, world economics/cultures, and how these affect business and global philanthropy.
Pamela is a winner of the Jefferson Award (the Nobel Prize in Community Service), and has been invited to three events at the White House. UniversalGiving has been featured on the homepage of BusinessWeek, Oprah.com, CBS, The Wall Street Journal, and The New York Times. Pamela was a finalist for Ernst and Young's Entrepreneur of the Year Award and is an Expert Blogger for Fast Company and CSRWire. She also writes Living and Giving, a daily blog with the mission of "Inspiring Leaders to Live with Excellence and Love."
Pamela is an actress, improviser, dancer and singer with over 100 performances in San Francisco, New York, and Los Angeles. She is and improviser trained by The Groundlings and Second City Chicago, a graduate of the Upright Citizens Brigade, and a BATS improv player. Her experience includes solo and group singing, voiceovers, sketch, theatre and television.
In 2015, she opened at the San Francisco Improv Festival with Leela's Armando Company and its founder, Armando Diaz. Also, in 2015, she performed with Leela's Armando Company at the SF Sketchfest. Pamela has created two improv groups: The Hills Are Alive with the Sound of Improv!, a fully improvised musical inspired by The Sound of Music; and Jackson Soup, a dynamic duo improv team. Pamela performed with Opening People's Minds (OPM), which won the award for Best Sketch Comedy in 2009 at the San Francisco Fringe Fest and garnered praise from reviewers such as LA Weekly. As part of the improv group Fosse Posse (based on choreographer Bob Fosse), she performed 40-minute improvised musicals, winning 9 out of 10 competitive shows (Watch a video here). Pamela donates a portion of every show's proceeds to UniversalGiving™.
Most important to Pamela Hawley is her family. Her parents Wally and Alex have been married more than 50 years; they are two of her best friends. She also loves being an aunt to Will, Connor, and Lindsey.  Every Sunday is family day.
Read more about the foundation here.