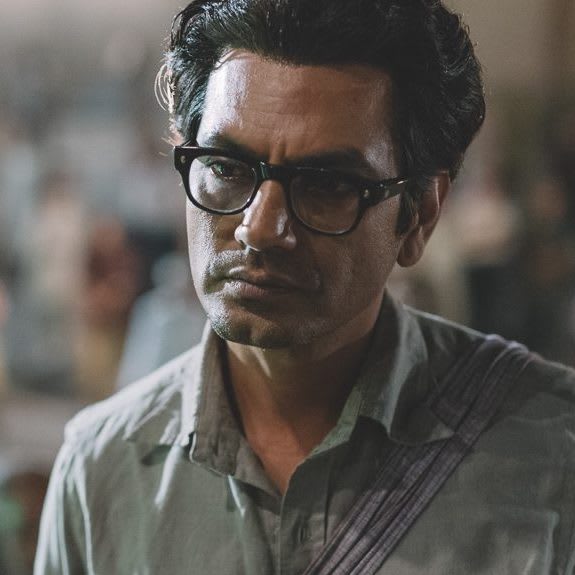 Nandita Das and David Peck talk about her new film Manto, dignity and context, subversive push back, normalized equality, deep convictions, having a social conscience and activism and why you need to be yourself, because everyone else is already taken.
Synopsis
Manto begins in an optimistic India waiting to be free from British colonial rule. No one has any idea of the upheaval the Partition of India and Pakistan will soon bring. Riots between Hindu and Muslim pit neighbour against neighbour, and strain even the deepest friendship. During this period, Manto – one of history's greatest short story writers – is torn between his beloved Bombay, and moving to Pakistan.
Increasingly, his writings bear shocking witness to a society caught up in communal violence in which people become, for no reason at all, predators or prey. Meanwhile, Manto's own flawed humanity drives him to shine a light on the dark underbelly of society that so many chose to ignore.
As Manto fights to clear himself from charges of obscenity and maintain his freedom, his increasing alcoholism and anguish takes a toll on his family and leads him to a downward spiral. Through all of this, he continues to write, his works mirroring the harsh realities of the time as he continues to pen the truth, for which he pays the ultimate price. This is the tale of two emerging nations, two faltering cities and one man who tries to make sense of it all.
Biography
Nandita Das has acted in more than 40 feature films in 10 different languages. She made her directorial debut with Firaaq, in 2008 that won many accolades and appreciation, both in India and abroad.
Nandita also acted, wrote and directed the play Between the Lines in 2012. She was on the jury of the Cannes Film Festival twice (2005 and 2013), among others. She has a Master's degree in Social Work and is a strong advocate for issues of social justice and human rights.
She was the Chairperson of Children's Film Society between 2009 and 2012 and has been conferred the 'Knight of the Order of Arts and Letters' by the French Government.
Her second directorial venture, Manto, based on the life and works of Saadat Hasan Manto, one of the greatest short story writers of South Asia, recently premiered at the Cannes Film Festival. It was the only Indian film to be selected in 2018.
For more information please head here:
Image Copyright: Nandita Das. Used with permission.
For more information about David Peck's podcasting, writing and public speaking please visit his site here.
With thanks to producer Josh Snethlage and Mixed Media Sound.
Podcast: Play in new window | Download