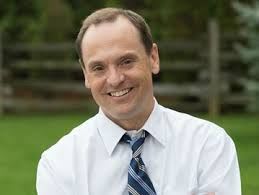 The new President of World Vision Canada has plenty to say about global development, leadership and generosity. He talks about the nuance of helping others and why he continues to remain hopeful.
Biography
As President and Chief Executive Officer of World Vision Canada, Michael Messenger is the head of Canada's leading humanitarian relief, development and advocacy organization. With its Canadian operations based in Mississauga, Ontario, the Christian charity works in more than 100 countries around the world.
Prior to becoming president, Michael was the agency's Executive Vice President and Chief Operating Officer for five years, giving oversight to the senior leadership team and to all operations, including sponsorship activities that benefit over 480,000 children, emergency response in a variety of crises, and revenue of more than $415 million.
Michael travels regularly to take part in World Vision's work around the world. This has included on-the-ground assessment during the 2015 earthquake in Nepal and during Typhoon Haiyan in the Philippines, and an extended visit to Zimbabwe in 2013 to participate in community development and humanitarian relief programs. He is passionate about child and maternal health issues, community advocacy, and education. He believes strongly in the power of innovation to help bring lasting solutions to poverty.
Michael was born and grew up in Moncton, New Brunswick. He holds an undergraduate degree in economics from Gordon College in Wenham, Massachusetts and a law degree from the University of Toronto.