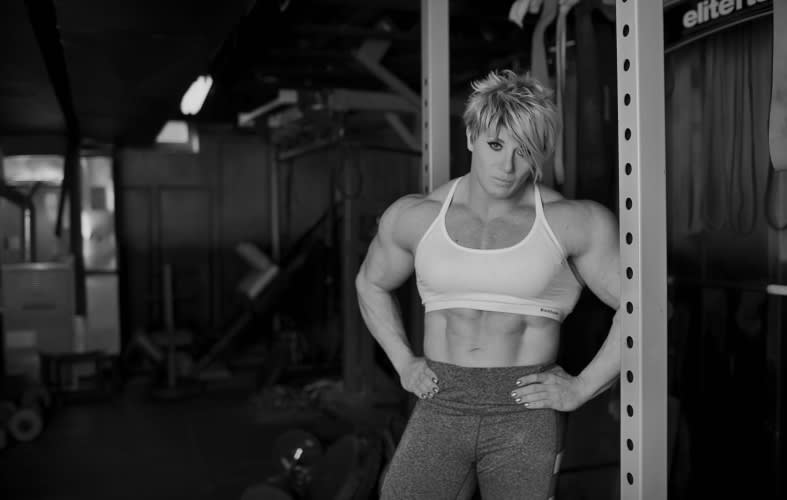 Michael Del Monte, Janae Kroc and David Peck talk about their new film Transformer, fear, pressure and identity, hateful and angry people, creating conversations and why this film has a heart.
Synopsis
From white trash kid, to decorated U.S. Marine, to bodybuilder, to world record powerlifter, Matt Kroczaleski faces his most challenging feat of strength yet: becoming a woman.
A world record power lifter faces his most challenging feat of strength yet: becoming a woman. Transformer takes audiences on the transition journey of world record powerlifter Janae "Kroc" Kroczaleski. A unique and inspiring look at the transgender community, Transformer explores Janae's discovery that letting go of Matt doesn't mean she has to let go of herself.
"I don't think I am comfortable as an extremely muscular woman but as a guy, that's the only way I'm comfortable." Transformer was directed by Michael Del Monte and produced by Tad Munnings of Storystream Creative.
The film premiered at the Austin Film Festival where it won the Audience and Best Doc Feature Awards and also recently was the recipient of the audience award for best documentary at Hot Docs 2018. The film has since screened at the Big Sky Film Festival and at the Socially Relevant Film Festival this year.
Biography
Michael Del Monte is an award-winning director, working around the globe. His latest documentary "Transformer" (2018) follows former U.S. Marine and world-record powerlifter, Matt Kroc, as he sets out to become a woman.
Transformer premiered at the Austin Film Festival and won the Best Documentary and the Audience Award. His first documentary, Transcend (2014) follows Boston Marathon Champion, Wesley Korir, who sets out to earn a seat as a Member of Parliament in a politically corrupt Kenyan election.
Del Monte received his Master's in theology and philosophy from The University of Toronto.
For more info on the film head here.
———-
Image Copyright: Michael Del Monte and StoryStream. Used with permission.
For more information about his podcasting, writing and public speaking please visit his site here.
With thanks to producer Josh Snethlage and Mixed Media Sound.