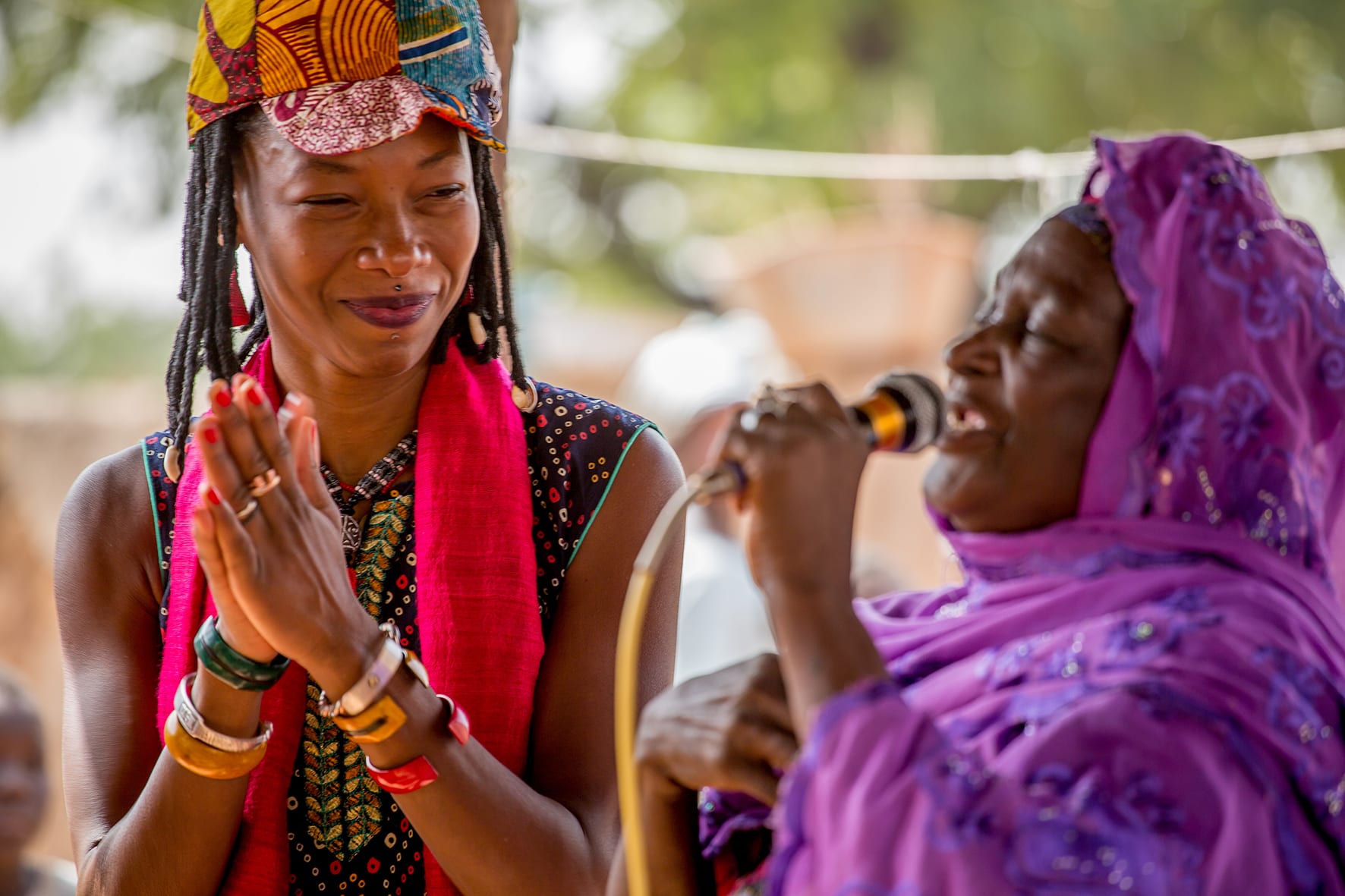 Lutz and I talk about his new film Mali Blues, the question of culture, colonialism, the power of music to evoke emotion and change and artful disruption.
For more information about TIFF go here.
More info about the film here.
Synopsis
With her radiant voice and magnetic presence, Fatoumata Diawara, known as Fatou, is a rising star in world music. In her home country of Mali, music traditions are deep and varied, but their longevity was threatened when Islamic fundamentalists banned music in northern desert towns for several months beginning in 2012. (Diawara had a memorable cameo in Abderrahmane Sissako's Academy Award-nominated film Timbuktu as a singer being punished.) Having fled Mali as a young woman to escape an arranged marriage, Diawara's personal relationship to the country is complicated. In Mali Blues, we follow her as she returns in 2015 to give her first home concert at the Festival of the Niger in the southern Mali city of Ségou.
Director Lutz Gregor treats our eyes to dazzling colours and clothing; and our ears to a rich array of African melodies. For a small country, Mali contains a multiplicity of ethnicities and musical strains. The centuries-old ngoni string instrument is said to be a precursor of the banjo. We hear from one of its modern masters, the griot Bassekou Kouyaté, who firmly believes that voices are stronger than weapons. Diawara meets with Tuareg musician Ahmed Ag Kaedi, whose guitar playing evokes Afro pop legend Ali Farke Touré and who was forced to flee his desert home under threats that fundamentalists would cut off his fingers. Another featured musician is the skilled rapper Master Soumy.
For audiences discovering these talents for the first time, Mali Blues is a powerful testament to Mali's music and a tribute to the resilience of its people.
Biography
Lutz Gregor was born in Berlin.
His films include Kontakt Triptychon, Königskinder, Frankfurt Dance Cuts, Zanzibar's First Women's Orchestra, and Mali Blues.
Podcast: Play in new window | Download