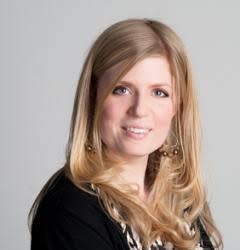 In this episode Karlee gets passionate about social change, making a difference and how slavery is something we should not turn a blind eye towards.
Karlee Sapoznik, BAH, MA, PhD (ABD) Harriet Tubman Institute, York University, Toronto, is the President and Co-Founder of the Alliance Against Modern Slavery. She works with survivors, researches and publishes works on slavery in all of its forms, human trafficking, human rights, transnational history, genocide and memory, women's and gender history, the Holocaust and forced marriage.
Karlee has represented Canada academically and as part of anti-slavery, anti-trafficking and Holocaust research projects abroad in Sierra Leone, Mali, Italy, England, Spain, Ukraine, Israel and the United States. She has contributed to various journals and online blogs. Her book The Letters and Other Writings of Gustavus Vassa (alias Olaudah Equiano, the African): Documenting Abolition of the Slave Trade was published this past winter by Markus Wiener Publishers, Princeton. Sapoznik speaks across Canada about contemporary slavery and the Holocaust, and leads anti-slavery initiatives in Canada, Mali and Peru.