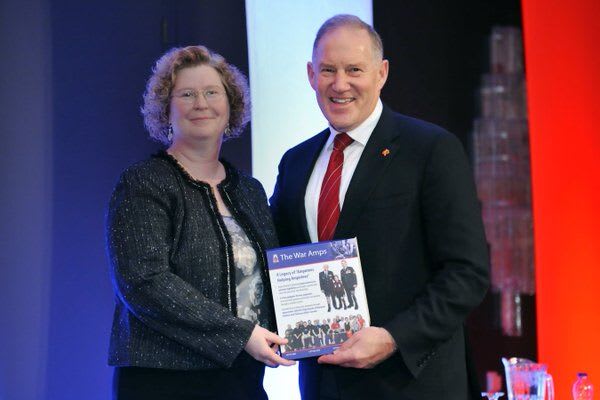 Karen talks today about what it means to be "disabled", our limitations, her social entrepreneurial spirit and why it's so important to push the boundaries in a variety of ways.
Biography
Karen Valley was born missing her left arm below the elbow and was enrolled in The War Amps Child Amputee (CHAMP) Program. As Karen grew up with the CHAMP Program, she embraced the Association's philosophy of "amputees helping amputees" both as an enthusiastic Champ and later as a Junior Counsellor.
She gave media interviews on behalf of The War Amps, appeared on the Association's float in a number of parades in the Ottawa area and made presentations to local children's groups, spreading the PLAYSAFE message and raising awareness about life as an amputee.
In 1993, Karen began her employment at The War Amps, and today she is the Director of the Association's National Amputee Centre (NAC). In this capacity, Karen ensures that the NAC remains a centre of excellence on the subject of amputation, providing valuable information to all Canadian amputees in the areas of prosthetics, limb loss and The War Amps many programs. By liaising with prosthetists, orthotists, manufacturers and rehabilitation centres, the NAC stays apprised of the latest in prosthetic technology and applications.
With over 20 years of professional experience, Karen's knowledge of and familiarity with amputation has made her an expert consultant, and she is pleased to share what she knows with the media and other stakeholders.