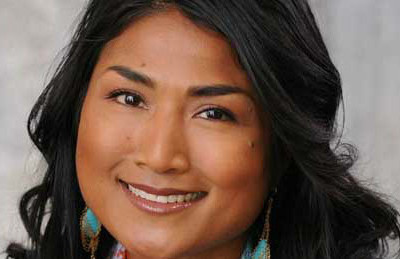 Join Kalyanee and I today as she talks about her love for Cambodia and the environment, about "us" as the centre of the ripple, the universal nature to stories and why as a film director she feels that we need to "touch and feel" to get a better understanding of the world we live in.
Biography
KALYANEE MAM (DIRECTOR, PRODUCER, & CINEMATOGRAPHER) Award-winning filmmaker, lawyer, and born storyteller, Kalyanee Mam, is committed to combining her passion for art and advocacy to tell compelling and universal stories. Born in Battambang, Cambodia during the Khmer Rouge Regime, she and her family fled to the refugee camps at the Thai-Cambodian border and eventually immigrated to the United States in 1981. Even to this day her mother recounts stories of their flight through jungles laden with land mines. These stories and many others inspired Kalyanee to return to her native homeland and to make films about atrocities occurring in Cambodia even today.
Most recently, Kalyanee directed, produced and shot A River Changes Course, winner of the World Cinema Grand Jury Prize: Documentary at the 2013 Sundance Film Festival and the Golden Gate Award for Best Feature Documentary at the San Francisco International Film Festival, and which charts the radical changes in Cambodia today that are transforming not only the country's landscape – but also the dreams of its people. Kalyanee has also worked on 2011 Oscar-winning documentary, Inside Job (Cinematographer, Associate Producer, and Researcher) about the global financial crisis and documentary short Between Earth & Sky (Director, Producer, Cinematographer) about three young Iraqi refugee artists living in Syria, Jordan, and Egypt. A graduate of Yale University and UCLA Law School, Kalyanee has also worked as a legal consultant in Mozambique and Iraq.
Read more about her work here at: The Pulitzer Center, The New York Times, ariverchangescourse.com and her new Facebook site, Fight for Areng Valley.