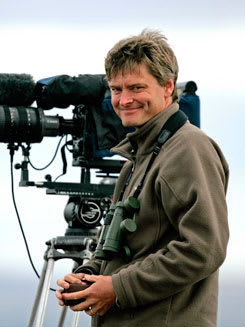 John and I talk his new book The Shark and The Albatross about the natural world, poetry, beauty, patience and emotion and looking for subtle signs in the environment.
Biography
John is a wildlife filmmaker who works for the independent production company Otter Films Ltd. Otter Films has worked with the BBC, National Geographic, PBS and Discovery Channel on series including The Hunt, Frozen Planet, Life Stories, Life, Big Cat Diary, Springwatch and Yellowstone.
He is the author of The Shark and the Albatross, published recently in the UK by Profile and in North America in May 2016 by Greystone Books.
The BBC's Natural World series commissioned Otter Films to produce the Amber Time Machine. It features David Attenborough's quest to discover what amber can tell us about the past.
You can download a list of productions here.
The BBC's Frozen Planet website is here and The Hunt's website is is here.
Podcast: Play in new window | Download