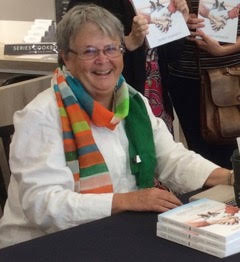 There are two certainties in life right? And one of those things is taxes. At least that's the cliché we are so often reminded of in casual conversation.
Death, assisted care and ending life well are not things we often talk about. Janet Dunnett wants to change that. The stats suggest that one in four Canadians will be living in assisted care in the not so distant future. Sobering though really isn't it?
Janet Dunnett and Face2Face host David Peck talk about her new book The Dwindling, A Daughter's Caregiving Journey to the Edge of Life, the death positive movement, guilt, shame, responsibility and the importance of story.
Biography
Janet Dunnett came of age in a remote part of the Himalayas where she worked as a volunteer teacher of pre-schoolers. The experience led her into a career in the federal government's development assistance program where she became adept at pushing for policies that would work to make things better for people whose voices were not being heard. Caregiving came as second nature though it was a decade of grit and bliss, she says. She took on the role of "daughter at a distance" together with her twin sister who was "daughter on deck". Together they learned how to be ninja caregivers, and flourish in the process.
Once caregiving was over, Janet wrote a book about her experience and what she learned about what quality looks like at the edge of life, both for those who give care and those who receive it. This is crucial learning as caregiving shifts from being a family matter to being an emerging public health crisis.
Her book, called The Dwindling, A Daughter's Caregiving Journey to the Edge of Life, is available in Canadian bookstores and everywhere on Amazon.
For more information please head here: www.journeyspress.ca
Image Copyright: Janet Dunnett. Used with permission.
For more information about David Peck's podcasting, writing and public speaking please visit his site here.
With thanks to producer Josh Snethlage and Mixed Media Sound.
Podcast: Play in new window | Download