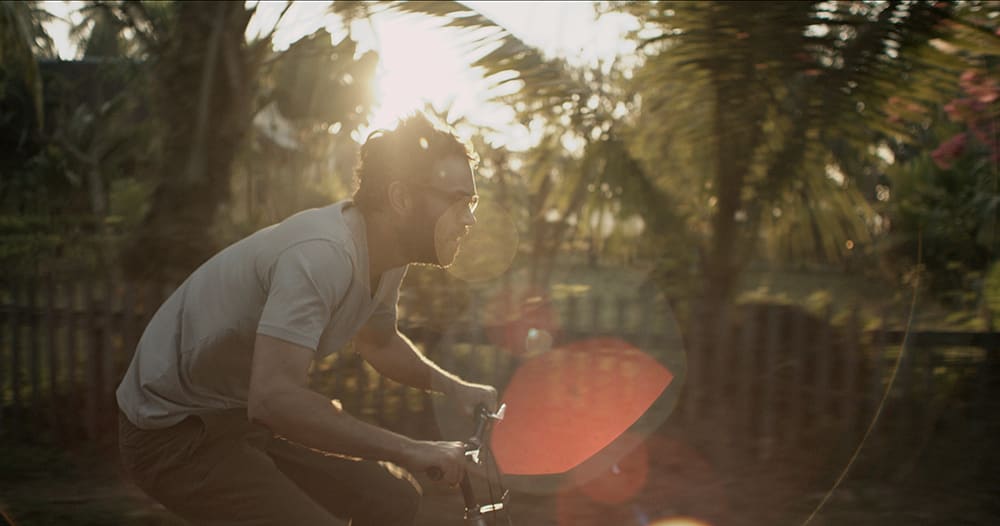 Listen in on our chat today with Jamie Dagg and Rossif Sutherland talking about their new film River, the Mekong and unintended consequences.
River opens March 13th – 2016.
Read more about the film here.
Synopsis – River
Accused of murder after intervening in the sexual assault of a young woman, an American volunteer doctor in Laos is forced to go on the run.
One of the most energetic thrillers produced this year; Jamie M. Dagg's debut feature River takes us on a frantic getaway in Laos, from the shores of the Mekong River, up to the mountains in the north.
John Lake (Rossif Sutherland) is an American volunteer doctor working for an NGO in a village in southern Laos. On his way home after an alcohol-soaked evening at a local bar, John intervenes in the sexual assault of a young woman, and the violence quickly escalates. The next day, the assailant's body is pulled out of the water.
All the evidence points to John, who recognizes the nightmare that awaits if he's captured by the local authorities, and realizes that his only hope is to reach the US Embassy. With no time to think and no one to count on, he goes on the run.
Shot and edited with vigour, and propelled by Sutherland's spot-on performance as a man fuelled by fear and guided only by instinct, River nevertheless goes beyond the thrill of the chase.
Addressing the incompatibility of different nations' judicial systems, the film raises the questions: Was John's vigilante action the right thing to do? And is escaping the right thing for him to do now?
Dagg's exceptional film manages to keep these issues present in our minds while remaining relentlessly on the move, creating a feverish crescendo that doesn't let up for one single minute.
Biography
Rossif Sutherland, an established performer in Music, Film and Television has developed an extensive resume.

Film credits include "Big Muddy" directed by Jefferson Moneo, "I'm Yours" opposite Karine Vanasse, Gary Yates' feature film "High Life" opposite Timothy Olyphant and Joe Anderson for which received a Genie nomination, and the critically acclaimed Clement Virgo feature "Poor Boy's Game" opposite Danny Glover all of which premiered The Toronto International Film Festival. Others include "Timeline", a Paramount feature directed by Richard Donner as well as the independent feature film "Red Doors" directed by Georgia Lee. Most recently he just completed filming a supporting role in 'Back Country' opposite Joel Kinnaman and the starring role in 'River' directed by Jamie Dagg which shot in Laos.
In Television, Sutherland has had recurring guest spots on shows such as NBC's "Crossing Lines" and BBCA's "Copper" with other guest starring roles in TMN's "Living In Your Car"; "Monk" and "Being Erica" and "Cracked" for CBC as well as a recurring role in season 10 of NBC's hit show "ER". He's been series regular on Showcase's "King" and the hit show "Reign" for the CW. When he's not acting, he is busy recording his music.
Biography
Jamie Dagg was born in Timmins, Ontario, and is based in Toronto. His shorts Waiting (05) and Sunday (08) played the Festival.
Jamie also joined me for an earlier interview.
Rossif talked to me about his film Hyena Road in another episode.