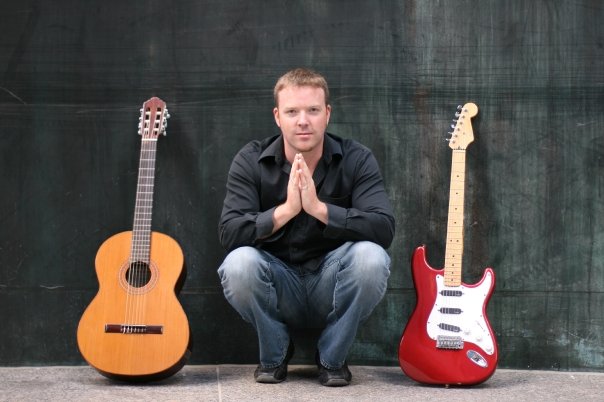 Jeff talks about happiness, creative energy, why he's interested in emotional connections and global imbalance.
Biography
Jeff Gunn is Juno nominated guitarist, songwriter and producer for his work on Emmanuel Jal's The Key (Gatwitch/Universal). He is the author of the Hidden Sounds: Discover Your Own Method on Guitar series with Mayfair Music Publications and regular "guitar tips" contributor with Canadian Musician and The Guitar Mag(Thailand). He co-wrote the song "Scars" with Jal and Nelly Furtado for the film The Good Lie (Warner Brothers) soundtrack.
He has recorded with Emmanuel Jal, Nelly Furtado, Bibi McGill, Rayzak and Kae Sun, performed with Emmanuel Jal, Rayzak, Swizz Beatz, DMC, and continues to serve as musical director for Jal opening for such acts as K'naan, Nico & Vinz, Peter Gabriel, Bonnie Raitt, Angelique Kidjo, Mumford & Sons and Ellie Goulding.
Jeff is endorsed by Roland Canada/Boss.