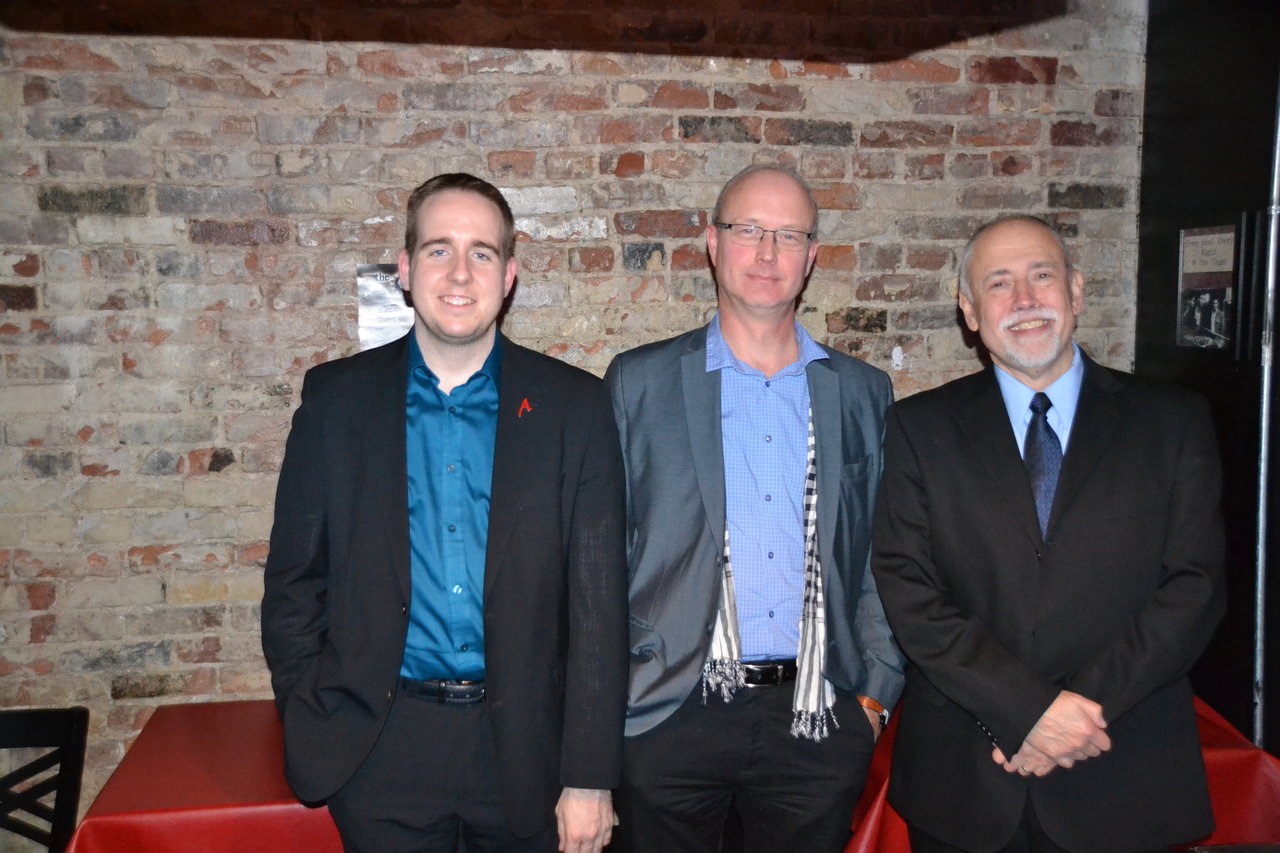 This week's podcast was a fun one to record. Taped in front of a live enthusiastic and thoughtful audience this past December in downtown Toronto. I chatted with two magicians, on stage and post show, James Alan and Mike Close. The food was good, the magic terrific and the conversation engaging. Listen is as we talk about magic, wonder and reason in the 21st century.
Biography
James Alan is a magician based in Toronto. He is the producer of James Alan's Magic Tonight, a live dinner-theatre-style magic show performed in Downtown Toronto, Mississauga, and Pickering. He has produced two acclaimed one-man shows;The Uncertainty Project and Lies, Damn Lies & Magic/Tricks. Check out some of the reviews from Magic Tonight.
Michael Close is a magician, musician. He is a world-renowned magic inventor and consultant. He is the author of numerous magic publications including Closely Guarded Secrets, the Workers series and a joke collection, That Reminds Me. He is currently the editor of MUM, the journal of the Society of American Magicians.
The podcast was taped in front of a live audience at the Winter Solstice Celebration for the Centre for Inquiry Canada, a think tank and community outreach organization advancing reason, science, free expression and secular values.
James Alan visited Face2Face again; he also turned the tables and interviewed me (and Brian Roberts) in another episode.