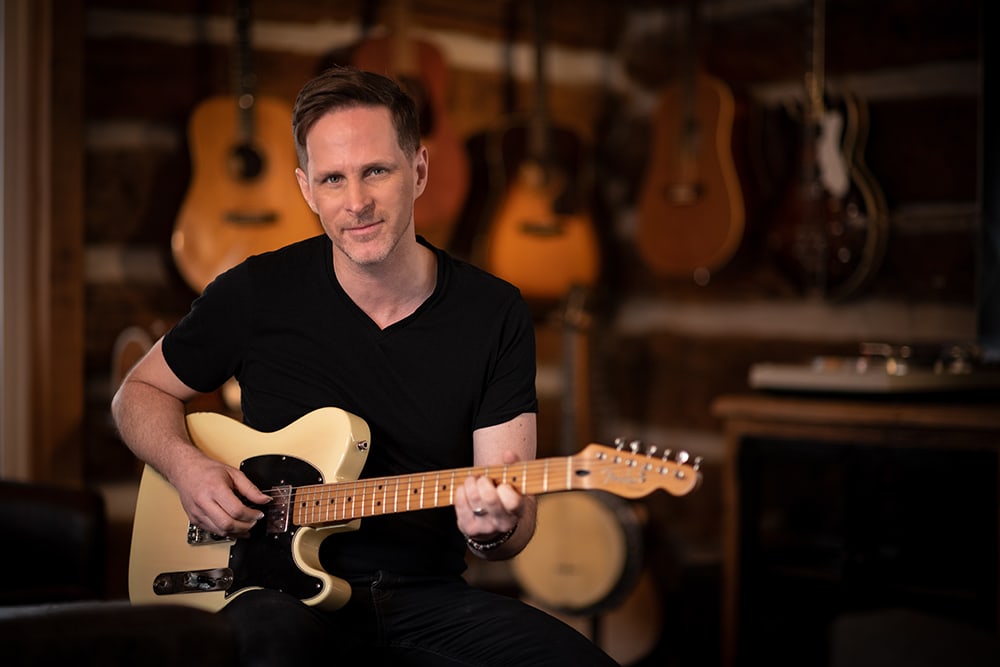 Jacob talks today about Rush and music, "live looping", why the hands are often like jokers to him, the difference between gifting and practice and why he has fostered a heart for social justice.
Biography
Jacob Moon considers himself first and foremost to be a singer-songwriter. The songs he has written have gone on to win awards in International Song Competitions (Unisong, Great Lakes Song Contest, West Coast Songwriters, GMA Canada). His songwriting heroes include Jackson Browne, Paul Simon, James Taylor, Peter Gabriel and Rich Mullins, and Moon's timeless and eclectic style can be compared to those artists, among others. Likewise, his music is hard to pigeonhole, and Moon is okay with that. "My music is borne from all the listening I've done over the years, and I listen to a lot of different music. In a way it makes sense that what comes out would be a mash-up of all those different influences, and tough to pin a style on", Moon says.
Though not exactly born with a guitar in his hands, Moon's own father had a 12-string Gibson that made an impression early on. "It just had this huge sound– it sounded like an orchestra to me", Moon says. That would prove instructive as he approached learning the acoustic guitar in his early teens. "My musical influences at that time were bands like Yes, Rush and Marillion, so I was trying to figure out how to make the guitar sound as big as I knew it could sound from hearing those guys".
Once Moon had completed his musical training at Wilfrid Laurier University in Waterloo, ON, he began recording and trying to find as many gigs as he could to stay alive. Realizing that he needed something that would set him apart from other performers, Moon began experimenting with 'live looping' technology–a foot-pedal that triggers the instantaneous recording of his guitar while he's playing live. This gave Moon a whole new palette to paint with musically, and he has gone on to be one of the leading Loopers on the scene.
His popular live-looping music videos on YouTube recently gained attention on a national level, when rock legends Rush asked Moon to perform at the Canadian Songwriters Hall of Fame Gala. Geddy, Neil and Alex insisted that Moon to be there to play 'Subdivisions', which he performed on a Hamilton rooftop in his 2008 video (now at over 350, 000 hits). His performance was immediately followed by a standing ovation from his heroes, and that one night has led to some exciting new touring opportunities.
Rush drummer Neil Peart had this to say about Jacob: "We all shared Jacob Moon's
performance of Subdivisions quite a long time ago and sent it to each other, 'Hey have you seen this?' because it's such a beautiful cover. The imaginative way that he uses the little cassette player to get my voice in there. It's superb. And it is that kind of song. It's a singer/songwriter's song. I loved to see his version of it and I loved the idea that song has endured to his generation."
Check out his website here.