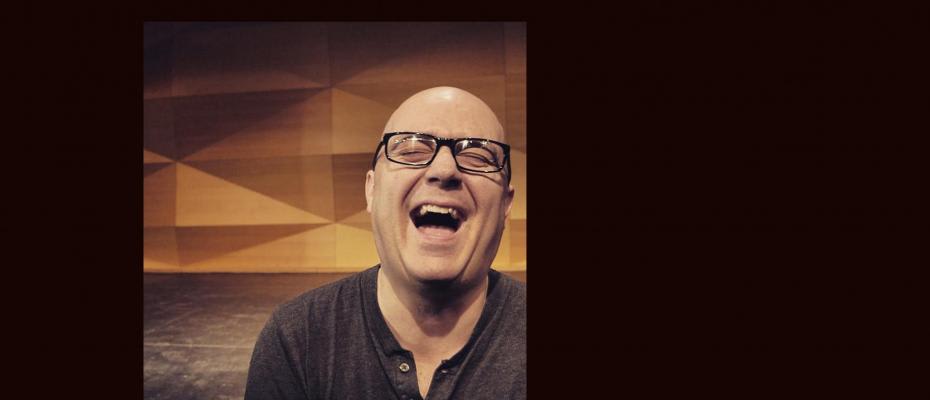 Ian talks about leadership, why attitude is so important, why misery is a choice, consistency and why he's an unapologetic nerd.
Biography
Since his years in high school, Ian Tyson has never shied away from the stage. From drama productions to his many years as a student leader, performing and motivating have always gone hand in hand. Ian has parlayed his passion for comedy and entertaining with his desire to inspire change in others into a 25+ year career as one of the top speakers in North America.
The middle child of 3 kids, Ian grew up in St. Thomas, Ontario where he still makes his home and is the proud father of two teenagers. Ian draws much of his inspiration from tales of his childhood. From the humorous: Recess! Eating paste, and playing superheroes, to the touching: how we define our friends, and dealing with the loss of his mother at the age of 10. Combine this with his extensive training in leadership and a more-than-healthy dose of pop-culture references and you have the recipe for Ian's presentations and workshops.
Ian holds a degree in English from Carleton University where he trained to one day become a teacher. However, since he had been speaking to students since the end of his own high school career, he saw a chance and made his speaking career a full time venture. He was the co-founder of Youth Leadership Camps Canada (YLCC); in 1992, and it remains one of the top leadership training programs in Canada. He has worked with student leadership organizations across North America and has been a keynote speaker and workshop facilitator at both CSLC and NASC National Conferences. Ian has presented at national, provincial/state and regional conferences for CADA, SADD, OSAID, 4-H, FFA, HOBY, COLS, ICAA, and CAIS among others. For 4 years, Ian sat on the board of directors for The Canadian Student Leadership Association (CSLA) as a "Director at Large" and was named the Ontario "Leader of Distinction" in 2009 for his outstanding contributions to student leadership.
Ian continues to speak to schools, working with educators, parents and conferences across North America, as well as working at corporate events, conducting team and trust building workshops and becoming a talented event MC. His past clients have included companies like; Bell Canada, Union Gas, The Home Builders Association, Jostens, The City of Surrey, Professional Advisors, Corrections Canada, London Life, The Committee of Youth Officers and The National Character Education Conference.
Ian now enjoys a career as one of North America's Top Speakers; working with both students and adults in a variety of venues. His first book "Hooray For Everything!: The Optimist Manifesto" is now available, and has been very well received across North America. He has self-produced a successful podcast interview series "Ian Tyson's PositiveCast" which has Ian discussing life, success and positive attitude with people from all walks of life.
To book Ian for your next conference, event or assembly, please click here.