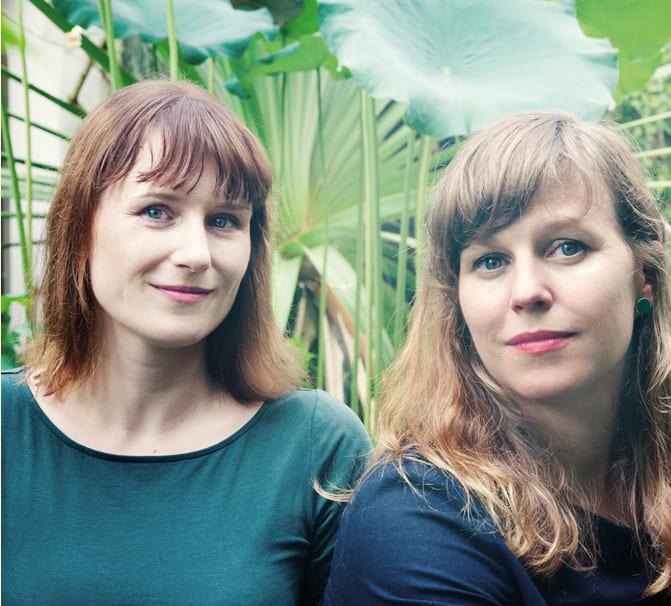 Hilde and Ylva Østby and Face2Face host David Peck talk about their fascinating new book Shakespeare, molecules, literature and neuroscience, the dark arts the imagination and why we should cherish memories.
What makes us remember? Why do we forget? And what, exactly, is a memory?
With playfulness and intelligence, two Norwegian sisters—novelist Hilde Østby and neuroscientist Ylva Østby—answer these questions and more. Adventures in Memory: The Science and Secrets of Remembering and Forgetting offers an illuminating look at one of our most fascinating faculties.
With playfulness and intelligence, Adventures in Memory answers these questions and more, offering an illuminating look at one of our most fascinating faculties. The authors—two Norwegian sisters, one a neuropsychologist and the other an acclaimed writer—skilfully interweave history, research, and exceptional personal stories, taking readers on a captivating exploration of the evolving understanding of the science of memory from the Renaissance discovery of the hippocampus—named after the seahorse it resembles—up to the present day.
Mixing metaphor with meta-analysis, they embark on an incredible journey: "diving for seahorses" for a memory experiment in Oslo fjord, racing taxis through London, and "time-traveling" to the future to reveal thought-provoking insights into remembering and forgetting. Along the way they interview experts of all stripes, from the world's top neuroscientists to famous novelists, to help explain how memory works, why it sometimes fails, and what we can do to improve it.
Filled with cutting-edge research and nimble storytelling, the result is a charming—and memorable—adventure through human memory.
Biography
Hilde Østby is a writer and editor and the author of Encyclopedia of Love and Longing, a novel about unrequited love that was published to critical acclaim in Norway. She has a master's degree in History of Ideas from the University of Oslo.
Ylva Østby is a clinical neuropsychologist with a PhD from the University of Oslo who devotes her research to the study of memory. She is also vice-president of the Norwegian Neuropsychological Society. She lives in Oslo, Norway.
Image Copyright: Greystone Books. Used with permission.
For more information about David Peck's podcasting, writing and public speaking please visit his site here.
With thanks to producer Josh Snethlage and Mixed Media Sound.