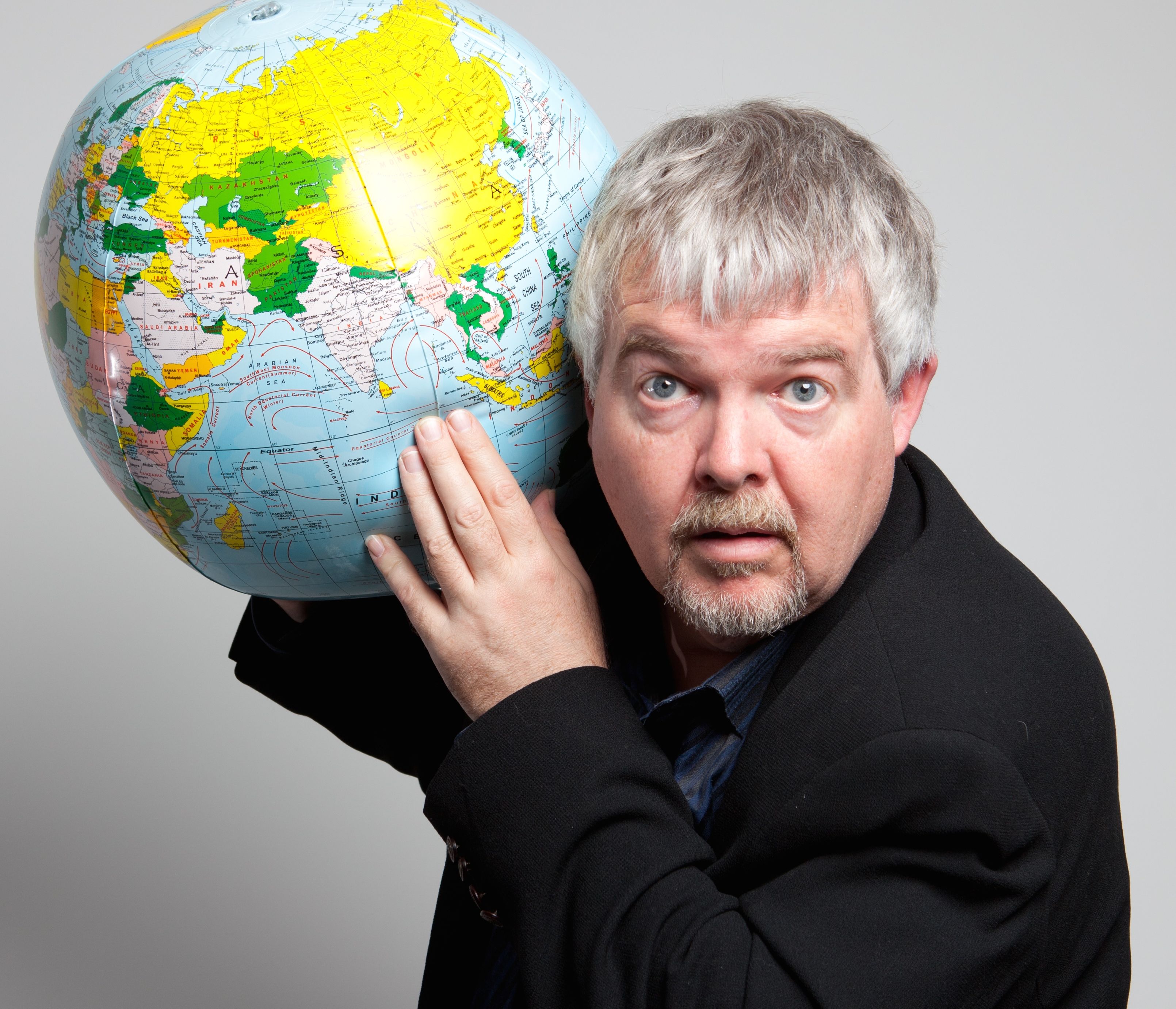 "That Canadian Guy" has plenty to say – funny, relevant, likable and always engaging. Check out this podcast as Glen talks about our police state, the legalization of pot, and the difference within politics of leaders of leaders who are incompetent versus being evil.
Biography
Glen Foster has been one of the top comedians in Canada for nearly thirty years.   He didn't just work the road; he's one of the guys who helped to build it. Glen appeared in his first one-hour comedy special, "That Canadian Guy" in 2000 and, since then, the moniker has stuck. Many of his fans don't even know his actual name, but they do know one thing: "That Canadian Guy" is one of the funniest comedians anywhere.
Glen's comedy appeals to those people who appreciate a more intelligent, but slightly "edgy" brand of humour.   His material is mostly clean and always clever, topical and timely, reflecting his own experiences, current events and popular culture. He's also not afraid to inject his own political and sometimes "politically incorrect" social commentary from time to time.
Glen recently appeared in his second one hour Comedy Network special and has also performed on numerous other television shows including seven appearances with CBC's, "Just for Laughs", as well as "The Winnipeg Comedy Festival", "Halifax Comedy Festival", and "The Mike Bullard Show".   He was a weekly guest contributor on the Sun News Network and he can also be heard frequently on CBC Radio's "The Debaters".
Glen has recently released his third concert CD, "Prickly: Live at The Rose" and check out some of his video clips: