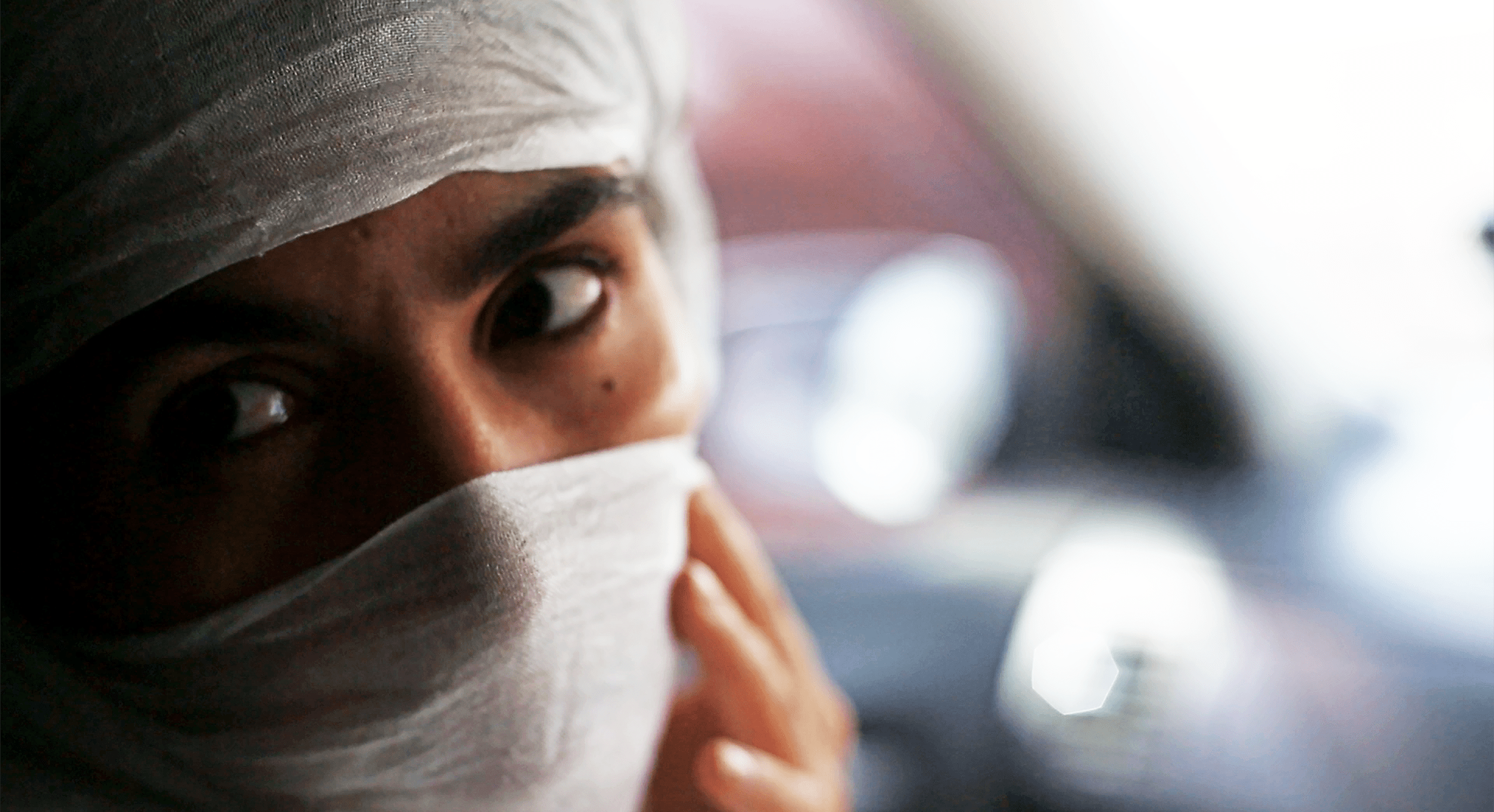 Erin and I talk about gender disparity, her new film Girl Unbound, honesty, inspiration and where our perspective comes from.
For more information about TIFF go here.
More info about the film here.
Synopsis
Maria Toorpakai Wazir has spent her young life defying expectations. At age 25, she is an internationally competitive squash player. But in her home country, Pakistan, she remains controversial. In her family's region of Waziristan, women are forbidden by the Taliban from playing sports. In Girl Unbound, we follow Maria over several months as she represents Pakistan on the national team and carves her own identity, despite threats to her family.
Filmmaker Erin Heidenreich makes her feature directorial debut with the same self-assurance behind the camera that Maria possesses on the squash court. The film takes us from Toronto, where Maria practices with squash champion Jonathon Power, to Pakistan, where her family is forced to relocate to Islamabad for safety. Defying fundamentalist threats, Maria takes a harrowing road trip through Pakistan with her sister Ayesha Gulalai, a local politician.
We get to know Maria's large family, including her father, Shamsul, and mother, Yasrab, who rejected restrictive customary gender roles when raising their sons and daughters. Growing up with an athletic physique, Maria dressed as a boy in order to compete in sports and weightlifting. She describes her identity as a mix of feminine and masculine qualities. Whatever confusion that might cause others, she conveys a remarkable self-confidence in being her own person.
This year, Maria published her memoir, A Different Kind of Daughter. That book, along with this film, demonstrates that she is a vital voice of resistance, standing up to forces that want to dictate what a woman's role should be.
Biography
Director-Writer-Producer of award-winning documentaries, short films, commercials and branded content.
Erin's voice has been shaped by the cultures she has immersed herself in across the globe and uses the camera to see the unseen.
Her passion for stories showing alternative perspectives flows into many forms: Directing a documentary in the Tribal Areas of Pakistan for GIRL UNBOUND (World Premiere 2016 Toronto International Film Festival), directing a short documentary in The Democratic Republic of the Congo for RISING SONS, and narrative work including THE STORIES WE TELL OURSELVES.
Erin 2nd Unit directed for Emmy-Award winning Doug Pray's latest documentary LEVITATED MASS (Los Angeles Film Festival), Executive Produced THE OTHER SHORE (SXSW Film Festival), Produced MISSION CONGO (Toronto International Film Festival), and Executive Produced MADE IN INDIA (Hot Docs).
More about her here.