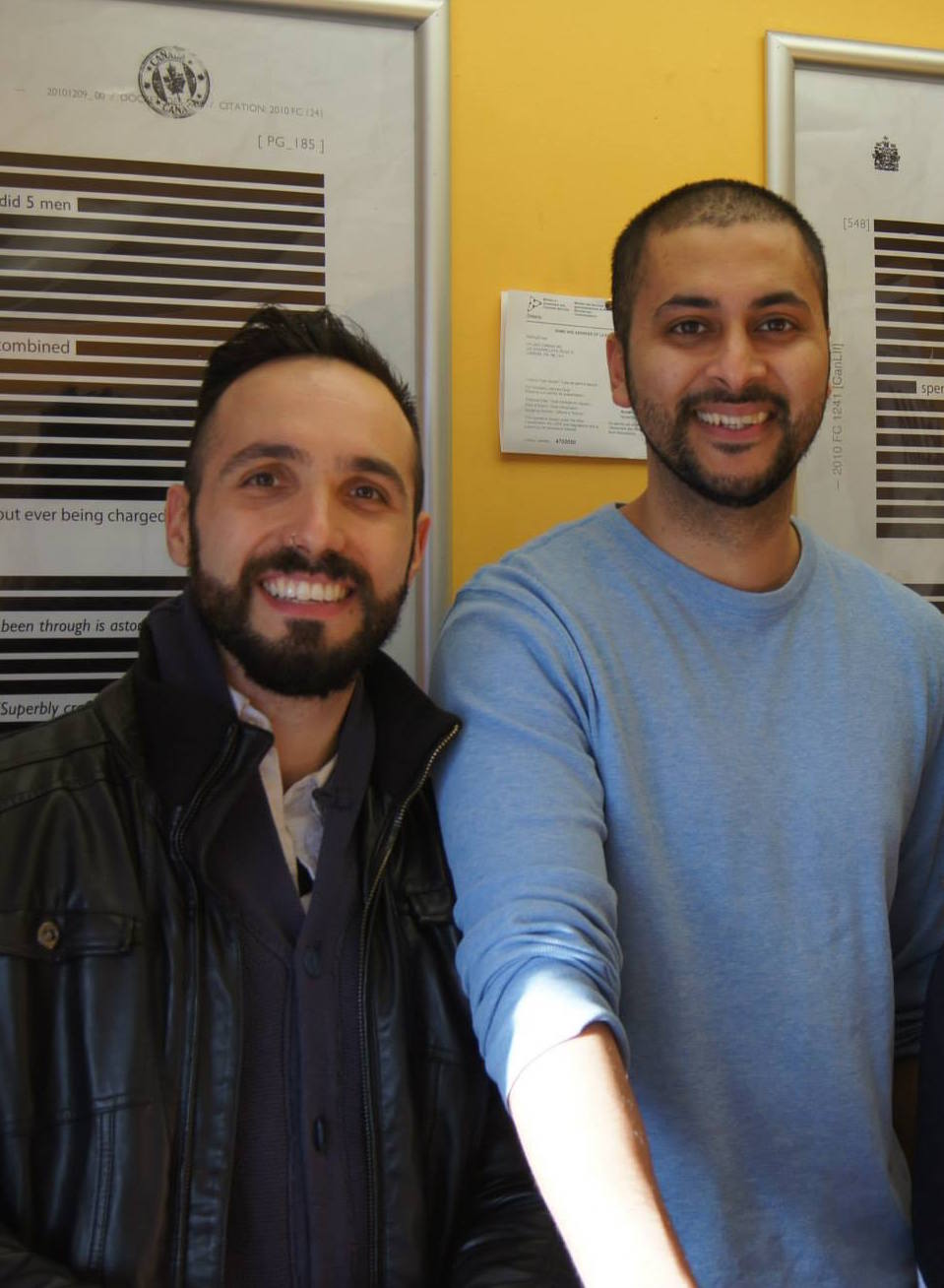 Listen in as Gilad and Amar talk about why they think that human rights needs to be rebranded, their new podcast The Hum and why there is always a reason to hope.
The term 'human rights' often brings up images of pain, oppression and injustice.  It's easy to forget that at the core of every human rights story are real human beings – people who are smart, funny and more like us than we think.
The Hum is a podcast that goes straight to the hearts of these people and their stories. Each week, guests open up about their personal journeys in ways they never have before. They will shock you, inspire you, and even make you laugh. But most of all they'll open your eyes to the human rights stories that exist all around us.
Biography
Amar Wala
With his debut feature The Secret Trial 5 (2014), Amar Wala established himself as a daring new voice in Canadian cinema. A graduate of York University's acclaimed Film program, he believes deeply in cinema's ability to create awareness and facilitate social change. Passionate about both documentary and narrative film, Wala's dramatic work has also garnered high praise at home and abroad. Cameron Bailey, Director of TIFF, named Amar one of Toronto's Top Ten Filmmakers in 2008, for his short film The Good Son. The Secret Trial 5 received the 2014 Magnus Isacsson Award at RIDM, as well as a Jury mention in the Emerging Filmmaker category at Hot Docs. The film would also be named one of Now Magazine's Top Ten Films of 2014.
Gilad Cohen
Gilad is an artist, human rights advocate and founder of JAYU, a non-profit that uses art to share human rights stories. Gilad has been actively involved in the human rights scene since 2006. Feeling the need to raise more awareness in his own community, Gilad launched Jayu in 2012, using art as the main vehicle. Gilad has been invited to speak on human rights in media and several platforms including CTV, CBC, The Globe and Mail, Al Jazeera America, and the 19th session of the UN Human Rights Council meeting in Geneva in 2012. In 2015, he was selected as Rothschild Fellow through The University of Cambridge in the UK.