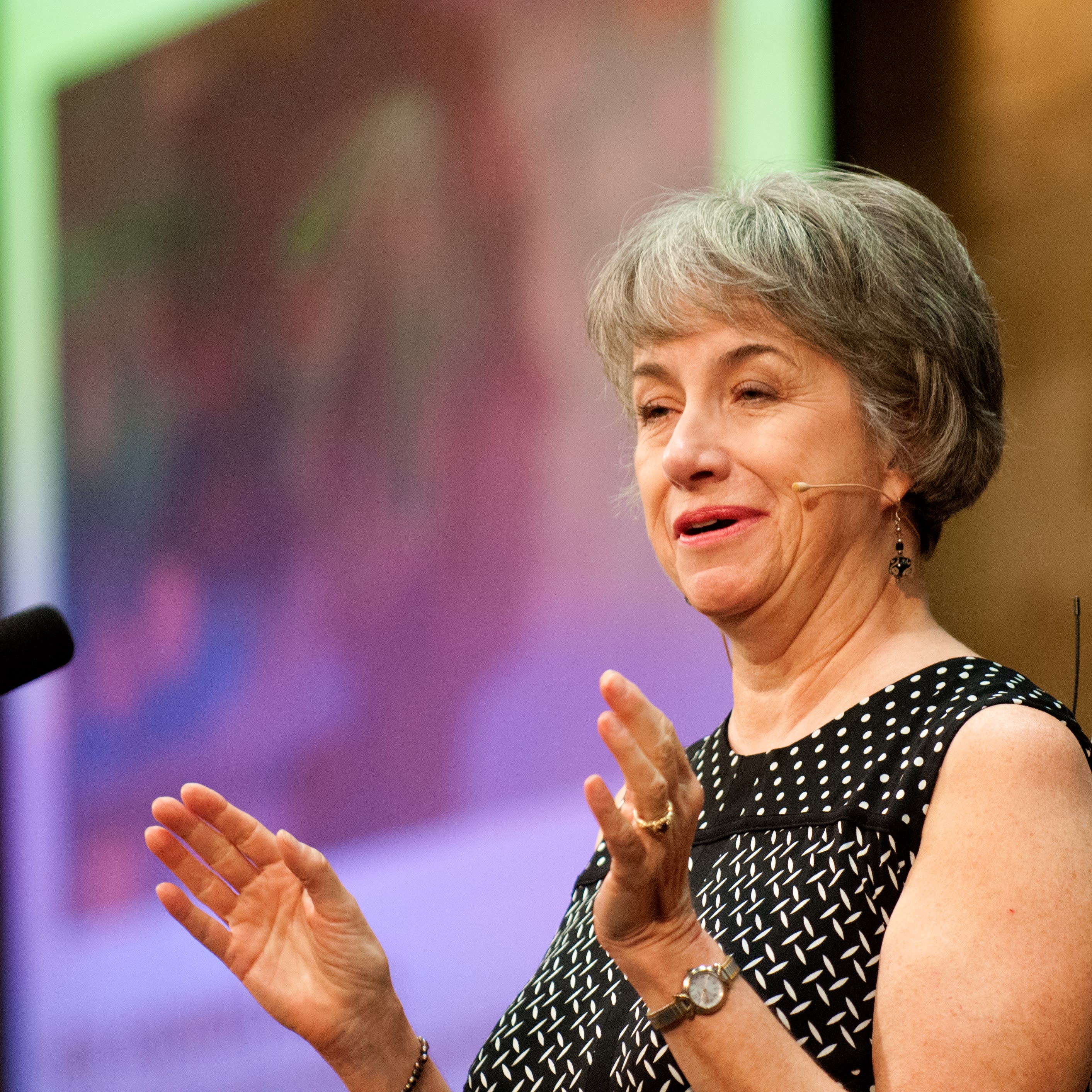 Photo by Gini Fanter
Esther talks about her love for knowledge, philosophy and wisdom, defective approaches to knowing, how "it's all connected and why she is concerned about others as a philosopher.
Biography
Esther L. Meek (Ph.D., Temple University; M.A., Western Kentucky University; B.A., Cedarville College) is Professor of Philosophy at Geneva College, and Visiting Professor of Apologetics at Redeemer Theological Seminary. She is also a Fellow with Artist Makoto Fujimura's Fujimura Institute.
Her 2003 Longing to Know: The Philosophy of Knowledge for Ordinary People (Brazos) is a book for people considering Christianity who have questions about how we know anything at all. Her 2011 book, Loving to Know: Introducing Covenant Epistemology (Cascade), proposes the interpersonal covenantal relationship as the paradigm for all human knowing. A Little Manual for Knowing (Cascade, Spring 2014) distills covenant epistemology into a how-to for any knowing venture in any field.
Her website, www.estherlightcapmeek.com/, links to some of her other work, and to related resources for knowing well. Esther enjoys talking with people in all walks of life about how knowing works—artists, athletes, scientists, counselors, believers, cooks, parents, teachers.
Esther lives in Aliquippa, near Pittsburgh, PA.