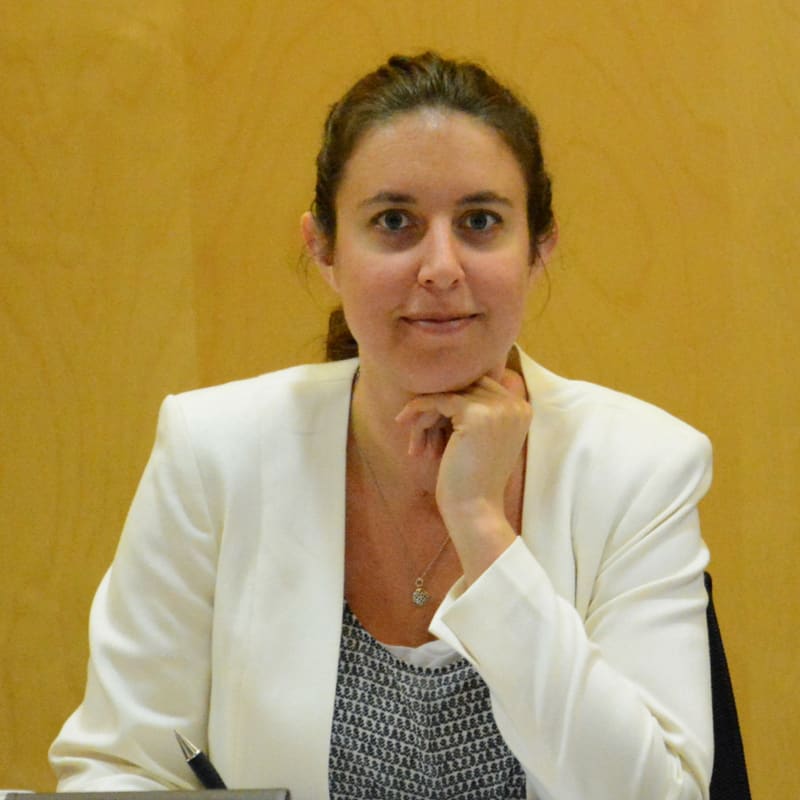 Erin speaks passionately today about landmines, cluster munitions and why Canadians have played such a significant role in the campaign against these "indiscriminate inhumane weapons", why she thinks this problem is 100% solvable and a new kind of diplomacy.
Since 2003, Erin has been involved in Canadian efforts to ban landmines and cluster munitions and to raise awareness of the rights of survivors to meet their needs while working as a volunteer, an intern, a youth campaigner and a Program Officer.
Originally from Victoria, BC, she holds an M.A. in Human Security from Royal Roads University and has been involved in campaigns to ban landmines and cluster munitions since 2003. 
She is currently the Program Coordinator for Mines Action Canada and a member of the Monitor Victim Assistance team.
Previously, she worked on victim assistance programs in Uganda, youth peace building projects and in child welfare services. Erin has a master's degree in Human Security and Peace building from Royal Roads University in Victoria, British Columbia.  
You can follow her on Twitter @erinlynnhunt
Read more from Erin here about Cluster munitions and the work she does here.