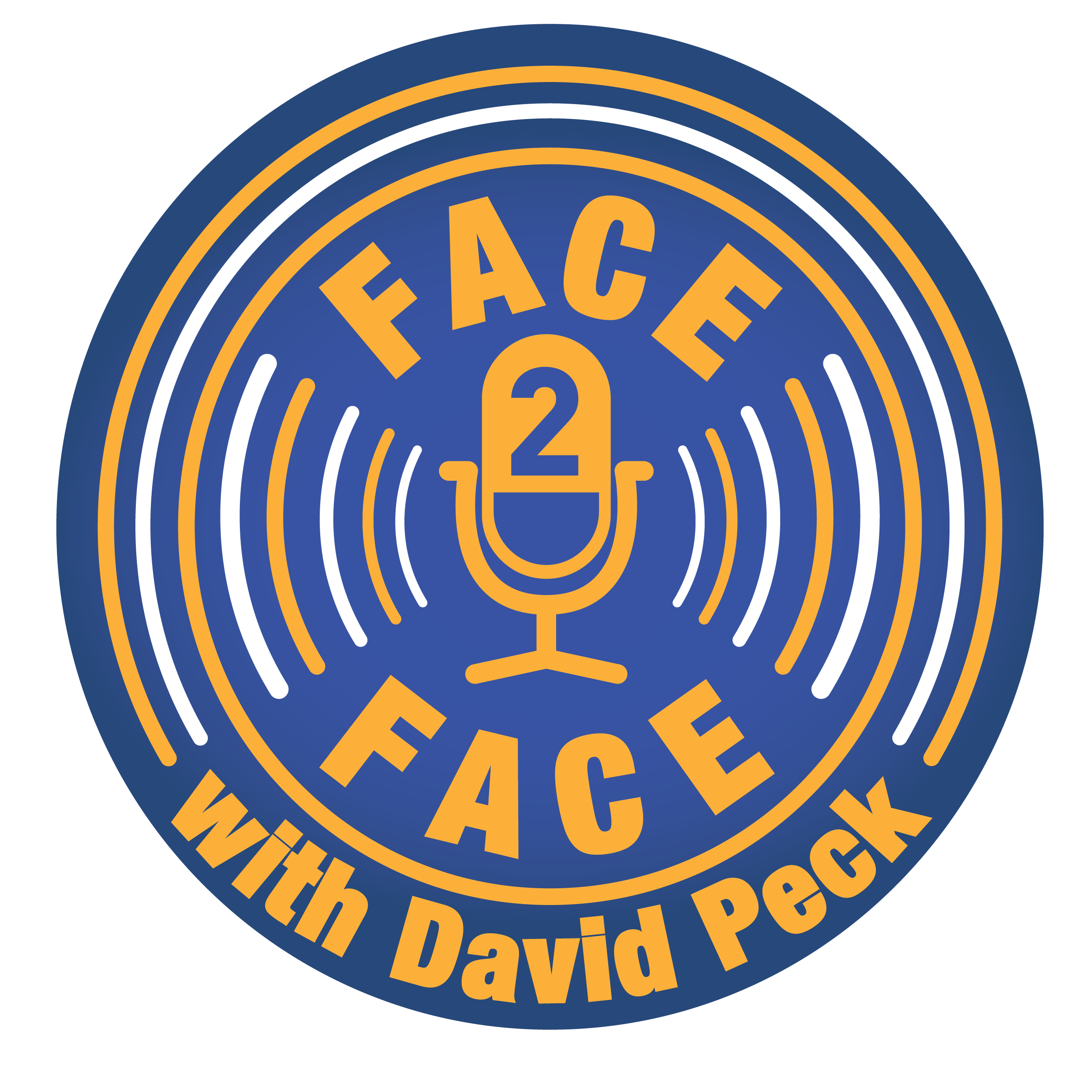 David Thewlis and Face2Face host David Peck talk about his beautiful, comical and touching new film Eternal Beauty, which also stars Sally Hawkins. They talked art as power, home life and mental health, relationships and being there.
Watch it on Google Play, iTunes or YouTube.
Synopsis:
Jane (Sally Hawkins) was diagnosed with paranoid schizophrenia in her early twenties, when she had a breakdown after being stood up at the altar by her fiancé. After spending time in mental hospitals, where she was given shock therapy, she now hears voices and regularly has paranoid episodes.
Her self-centered family brings her little solace or empathy, so she does what she can to torment them. After she stops taking her medication, she's meets Mike (David Thewlis), an aspiring musician with his own mental health problems, in the doctor's waiting room. The two hit it off and begin seeing each other.
They're extremely happy together, despite Jane's belief that there's no happiness, only moments of not being depressed. But when she tells her family they're getting married, her mother (Penelope Wilton) refuses to accept it and resolves to break up Jane's relationship
(With thanks to tribute.ca)
About David:
David Thewlis is one of the UK's finest and most reputable actors. With a career spanning over 30 years, David has worked with some of the world's leading writers and directors.
David is currently shooting I'm Thinking Of Ending Things for Charlie Kaufman and Netflix opposite Toni Collette and Jesse Plemons. Prior to this David filmed Atom Egoyan's feature Guest Of Honour and the second instalment in the Avatar franchise from James Cameron. Last year David filmed feature Eternal Beauty written and directed by Craig Roberts opposite Sally Hawkins, Rare Beasts for Billie Piper's directorial debut and a leading role in Amazon's new TV series from Channing Powell The Feed alongside Michelle Fairley.
David is also now a firm favourite in hilarious Netflix animation series Big Mouth, in his fantastic portrayal of the Shame Wizard! Recently David also starred in the hugely successful Wonder Woman (Warner Bros), opposite Gal Gadot directed by Patty Jenkins and in James Marsh's The Mercy, with Rachel Weisz and Colin Firth.
In 2017, David starred in the third instalment of Noah Hawley's critically acclaimed Fargo. A tour de force performance which earned him an Emmy, Golden Globe and Critics' Choice Award nomination. The series cast also included Ewan McGregor, Carrie Coon and Michael Stuhlbarg.
David won Best Actor at the Cannes Film Festival and several other awards that year for his unforgettable performance in Mike Leigh's Naked. Other past features range from Charlie's Kaufman's Oscar nominated animation Anomalisa, the highly acclaimed cult hit The Big Lebowski, Justin Kurzel's new take on Macbeth in which David plays King Duncan alongside Michael Fassbender and Marion Cotillard for See-Saw Films and Working Title's Kray-twin gangster thriller Legend with Tom Hardy, directed by Brian Helgeland.
David's other recent credits include the BBC adaptation of JB Priestley's classic An Inspector Calls directed by Aisling Walsh for Drama Republic in which he plays the title role of The Inspector, Terrence Malick's New World, Roland Emmerick's Anonymous, Steven Spielberg's War Horse, Luc Besson's The Lady, Dean Parisot's RED 2, Terry Gilliam's Zero Theorem, John Boorman's final feature film of his career Queen And Country, the heart-breaking The Boy In The Striped Pyjamas, Ridley Scott's Kingdom Of Heaven, Bernardo Bertolucci's Besieged opposite Thandie Newton and of course the Stephen Hawking biopic The Theory Of Everything directed by James Marsh for Working Titles Films with Eddie Redmayne and Felicity Jones.
David is of course known to many for playing the enchanting Remus Lupin in the Harry Potter franchise.
Image Copyright and Credit: Cliff Edge Pictures.
F2F Music and Image Copyright: David Peck and Face2Face. Used with permission.
For more information about David Peck's podcasting, writing and public speaking please visit his site here.
With thanks to Josh Snethlage and Mixed Media Sound.