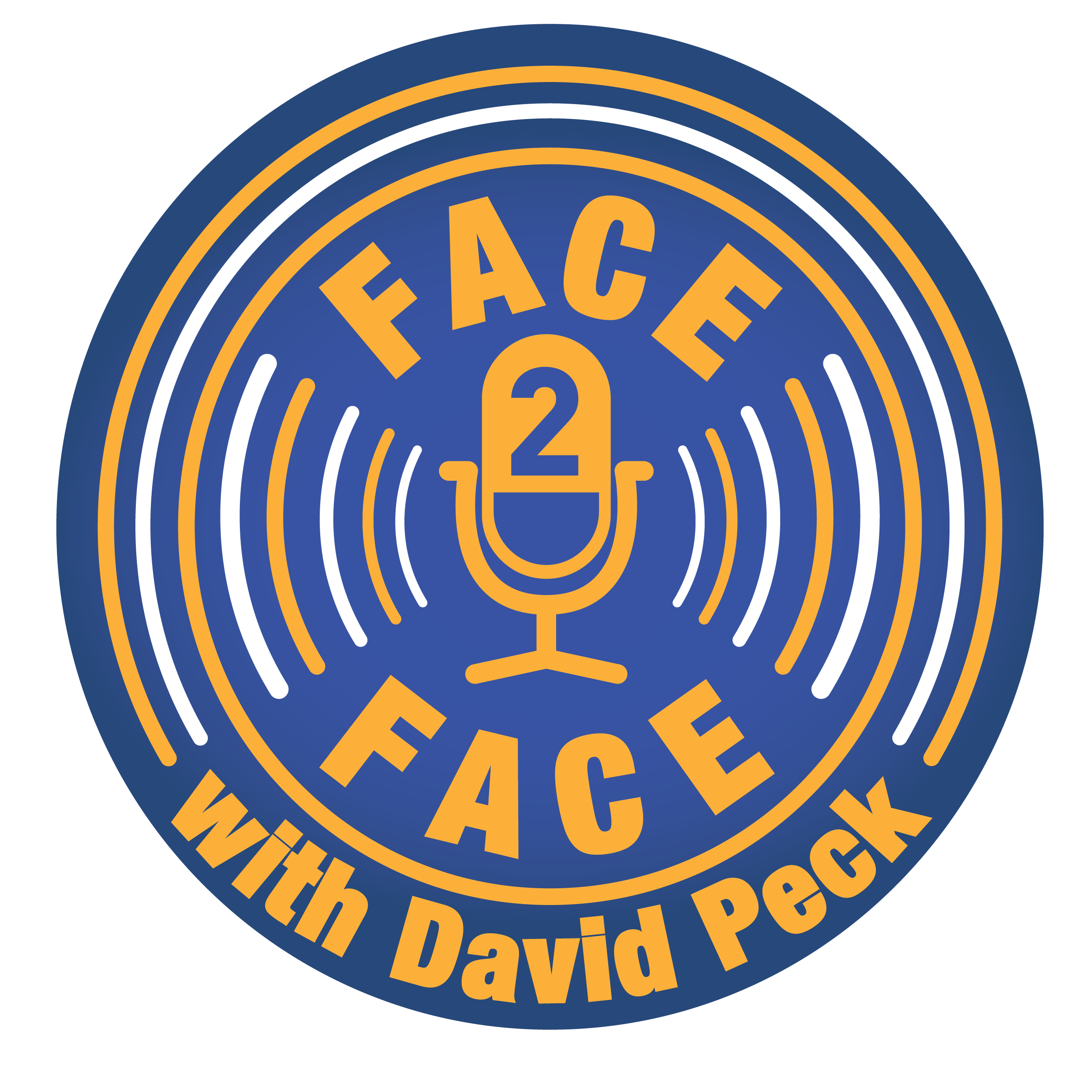 Graham Greene and Aaron Wolf and Face2Face host David Peck talk about the new perfectly timed Halloween release Tar, the La Brea Tar Pits, real stories and real acting, monsters and the kernels of truth that can be found in every story.
The film is now available on Digital and On Demand.
Synopsis:
Tar is a new thriller about a family business that is forced to shut down and move as the cities subway is expanding under their feet and the office building is slated for demolition. However, something primal is awoken by the underground construction, and a night of sombre packing becomes a desperate fight for survival!
The 1091 Picture new film Tar, written and directed by Canadian Aaron Wolf, starring Timothy Bottoms  (Golden Globe Nominee), Graham Greene (Academy Award Nominee) Tiffany Shepis and Max Perlich.
Here's a special message from Aaron:
"As a Canadian, with my family being from Toronto, every time I get to bring a film home to my Motherland, it feels extra special. Summers in Toronto were a childhood happy place to me. As a kid, whenever I'd made a film or acted in something, the whole family would gather around my Grandparents TV and watch my stuff, the good, the not so good, and the ridiculous – lots of ridiculous.
Now to be able to bring another film to Canada, this time getting to co-star with two fellow Canadians in Oscar Nominee Graham Greene, as well as Stuart Stone, it feels we are giving a movie set in Los Angeles, it's Canadian blood, and once you see the film, a bit of mine.  And most of all, getting to release the film in Canada makes me hope my Grandparents are looking down, from wherever they are, smiling."
About Graham and Aaron:
Graham Greene was born in Brantford, Ontario, this Oneida Indian never thought about the acting profession during his youth. While working as an audio technician for a Canadian rock band, one of his co-workers encouraged him to try out the art. Greene was indifferent to the idea, until losing a game of cards to which he put his future career on the line.
He attended The Centre for Indigenous Theatre's Native Theatre School program to try out his acting chops. After graduating in 1974, he started landing small roles in television, film and radio. He then crossed the pond to work on the London stage for a few years.
Greene returned to Canada in the mid-1980s where he picked up his first major feature film credit, the historical epic, Revolution, opposite Al Pacino. Five years later, he landed the role of Kicking Bird in Kevin Costner's Dances with Wolves. The part not only provided him with major exposure around the world, it garnered him an Academy Award nomination for Best Supporting Actor.
With the door to the acting worldwide open, Greene took advantage taking major roles in films like Thunderheart, Maverick, Die Hard: With a Vengeance, Camille, and The Green Mile.
Greene has also made a significant contribution to the small screen with regular gigs on the series The Red Green Show, Northern Exposure, Lonesome Dove: The Series, The Adventures of Dudley the Dragon, Wolf Lake and narrating the Discovery Channel's Exhibit A series.
In 1992, he was honoured with a Lifetime Achievement Award by the Southwest Museum in Los Angeles, one of the nation's pre-eminent museums dedicated to the culture of Native Americans. In 2002, he won the Best Actor Award for his role in Skins at the Tokyo International Film Festival. In his native Canada, he has been nominated three times for Gemini awards and in 2004 he was honoured with the Gemini's Earle Grey Award.
(With thanks to tribute.ca)
Aaron Wolf is an American actor, writer and director best known for the feature documentary Restoring Tomorrow. He is the co-founder and President of Howling Wolf Productions based in Los Angeles, CA.
Wolf attended New York University. He expanded his acting and improv education later while studying with The Groundlings.
In 2012, Wolf wrote the film Guest House starring Michael Gross, Heather Lind and Mark Gessner. The film is based around real events in Wolf's life, and premiered at the historic TCL Chinese Theater for the HollyShorts Film Festival. In 2014, Wolf's production company, Howling Wolf Productions, produced The Quitter, an indie drama about a former baseball player who attempts to rebuild his relationship with his daughter. In 2014, Wolf wrote, directed and co-starred in The Walk alongside Peter Riegert. The film was adapted from an anecdote written in Rabbi David Wolpe's book "Why Faith Matters."
Image Copyright and Credit: Aaron Wolf and Howling Wolf Productions.
F2F Music and Image Copyright: David Peck and Face2Face. Used with permission.
For more information about David Peck's podcasting, writing and public speaking please visit his site here.
With thanks to Josh Snethlage and Mixed Media Sound.