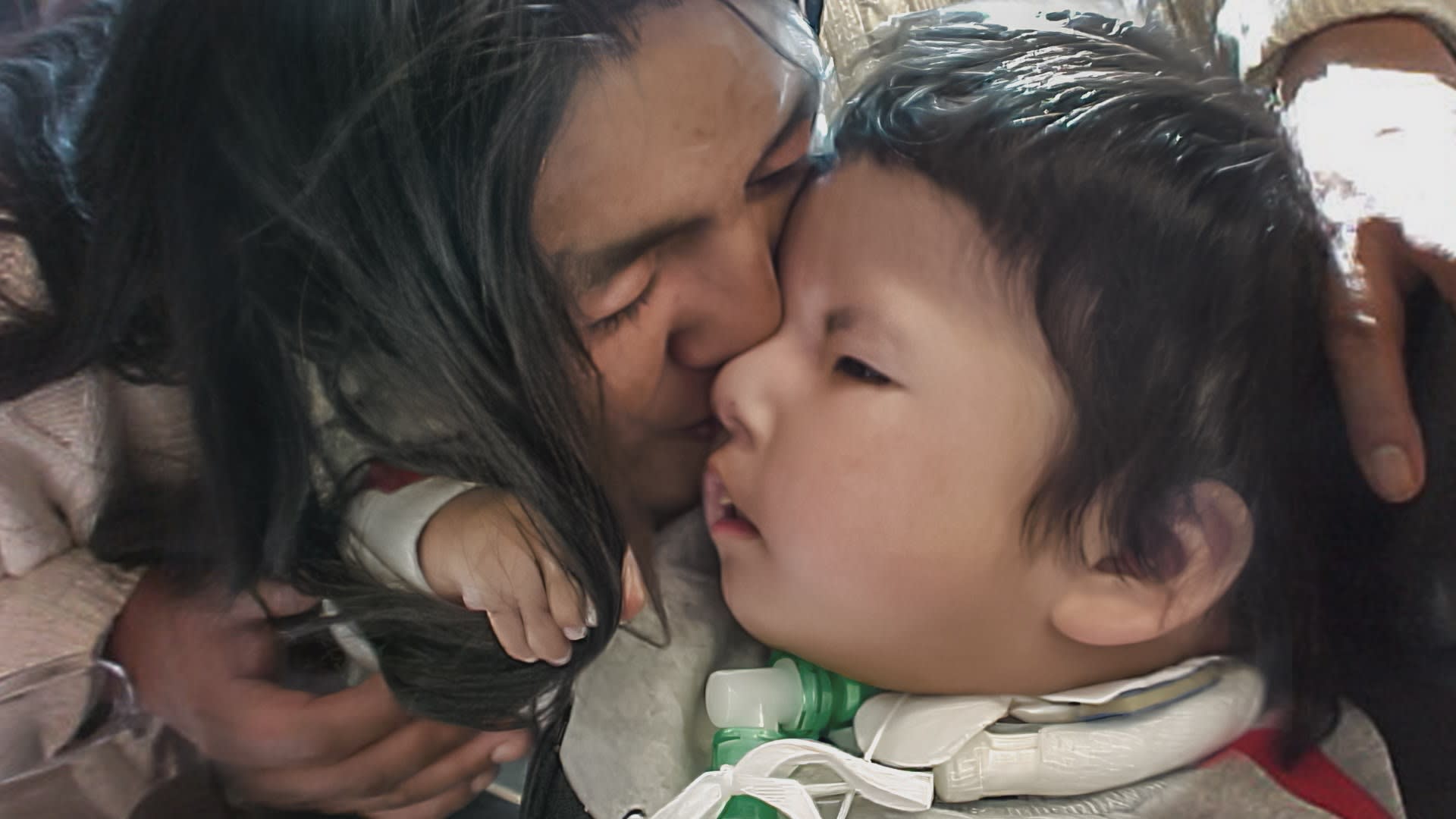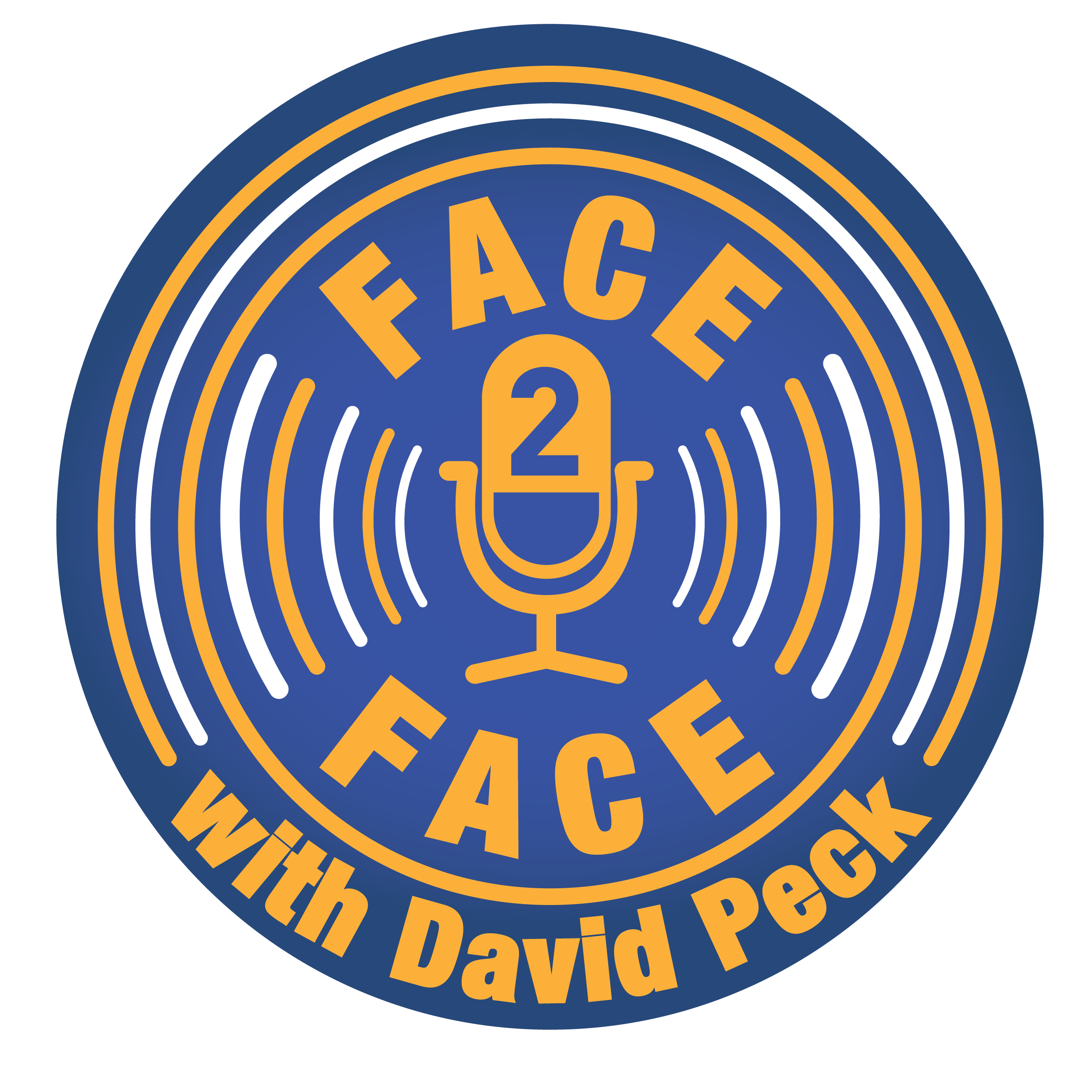 Alanis Obomsawin and Face2Face host David Peck talk about reconciliation, leaving a legacy, Jordan's Principles, passion, commitment, advocacy, fighting back and why every child matters.
Synopsis:
It took one little boy, Jordan River Anderson, to ensure that thousands of First Nations and Inuit children can today receive the same standard of social, health and education services as the rest of the Canadian population. In Jordan River Anderson, The Messenger, Alanis Obomsawin's latest film (her 52nd), the renowned documentary filmmaker chronicles the long legal fight against a health care system that operated on two disconnected levels, causing injustices and suffering—a situation that has since been significantly improved.  The Abenaki filmmaker traces the parallels between the lives of two First Nations children, Jordan River Anderson and Noah Buffalo-Jackson.
A member of the Norway House Cree Nation of Manitoba, Jordan River Anderson had very serious health problems, for which he was being treated at a Winnipeg hospital. He could have ended his life in adapted housing close to his family, but because of his Indian status a dispute arose between the governments of Canada and Manitoba over who should pay the costs of his relocation to home-based care. Jordan died in hospital in 2005. Jordan's Principle, which states that the first government agency to be contacted is the one responsible for this phase of a child's care, was unanimously adopted by the House of Commons in 2007, and a ruling by the Canadian Human Rights Tribunal resolved the issue of jurisdiction.
Many people and organizations worked hard for this outcome, but despite the judgment and the funding that was allocated for Jordan's Principle, many First Nations and Inuit parents are still faced with a refusal of social, health and educational services. For example, when Carolyn Buffalo and Richard Jackson needed specialized transportation for their teenage son, Noah Buffalo-Jackson, who suffers from cerebral palsy, they had to pay for it themselves. Similarly, the First Nation of Wapakeka in Ontario appealed for assistance in combating a wave of suicides in their community, but received no help. "We hear a lot about universal health care in Canada," says Aimée Craft, a law professor at the University of Ottawa who is interviewed in the film, "but why is it universal for everyone except First Nations children?"
Numerous binding government orders and the goodwill of several Canadian government officials, both Indigenous and non-Indigenous, were required before First Nations and Inuit parents and children were finally able to enjoy appropriate support. "The law is a shield that protects this generation of children," observes Cindy Blackstock, director general of the First Nations Child and Family Caring Society, and one of the protagonists of the documentary. "It restores their dignity, and allows them to grow up within their own families. Justice is possible."
Filmed in centres of political power, in First Nations communities, and at public demonstrations, Jordan River Anderson, The Messenger provides a forum in which the voices of parents, caregivers, and their legal representatives can all be heard. Alanis Obomsawin's latest documentary completes, on a note of optimism, the cycle of films devoted to the rights of children and Indigenous peoples that she began with The People of the Kattawapiskak River.
About the Director:
Alanis Obomsawin, a member of the Abenaki Nation, is one of Canada's most distinguished documentary filmmakers. As a prolific director with the National Film Board, she has created an extensive body or work focusing on the lives and concerns of Canada's First Nations.
She began her professional career in 1960 as a singer in New York City. In 1967, producers Joe Koenig and Bob Verrall invited her to join the NFB as an adviser on a film about Indigenous peoples. She has not put down her camera since.
An activist as well as a filmmaker, Obomsawin is driven to provide a forum for the country's First Peoples. Her entire filmography is a testament to that desire. Her documentaries have always sought to show the importance of roots and strong intergenerational bonds for the preservation of Indigenous cultures—from Christmas at Moose Factory (1971), in which she used children's drawings to tell the story of a Cree village on the shore of James Bay, Ontario, to Jordan River Anderson, The Messenger (2019), her most recent film (her 52nd), which documents the long struggle to establish the right of Indigenous children to receive, in their own communities, the same high standard of health care as the rest of the Canadian population.
Obomsawin is a director who knows how to film conflict, as demonstrated by her four films about the Oka Crisis of 1990: Kanehsatake: 270 Years of Resistance (1993), winner of 18 international awards; My Name Is Kahentiiosta (1995); Spudwrench: Kahnawake Man (1997); and Rocks at Whiskey Trench (2000).
Alanis Obomsawin has received numerous awards and honours throughout her career. She was inducted into the Canadian Film and Television Hall of Fame in 2010, and in 2014 she received the Academy of Canadian Cinema and Television Humanitarian Award, an honour given in recognition of exceptional contributions to the community and the public sector. In 2015, the Valdivia International Film Festival (Chile) recognized her body of work with its Lifetime Achievement Award, and she received an Honorary Life Member Award from the Directors' Guild of Canada in 2018.
Obomsawin has received honorary doctorates from many universities, including Dalhousie University in 2016 and McGill University in 2017. In 2016, she also received two of the highest civilian honours conferred by the Province of Quebec when she was named a Grand Officer of the National Order of Quebec and awarded the Prix Albert-Tessier.  In 2019, she became a Companion of the Order of Canada.
Image Copyright: Alanis Obomsawin and NFB. Used with permission.
F2F Music and Image Copyright: David Peck and Face2Face. Used with permission.
For more information about David Peck's podcasting, writing and public speaking please visit his site here.
With thanks to Josh Snethlage and Mixed Media Sound.