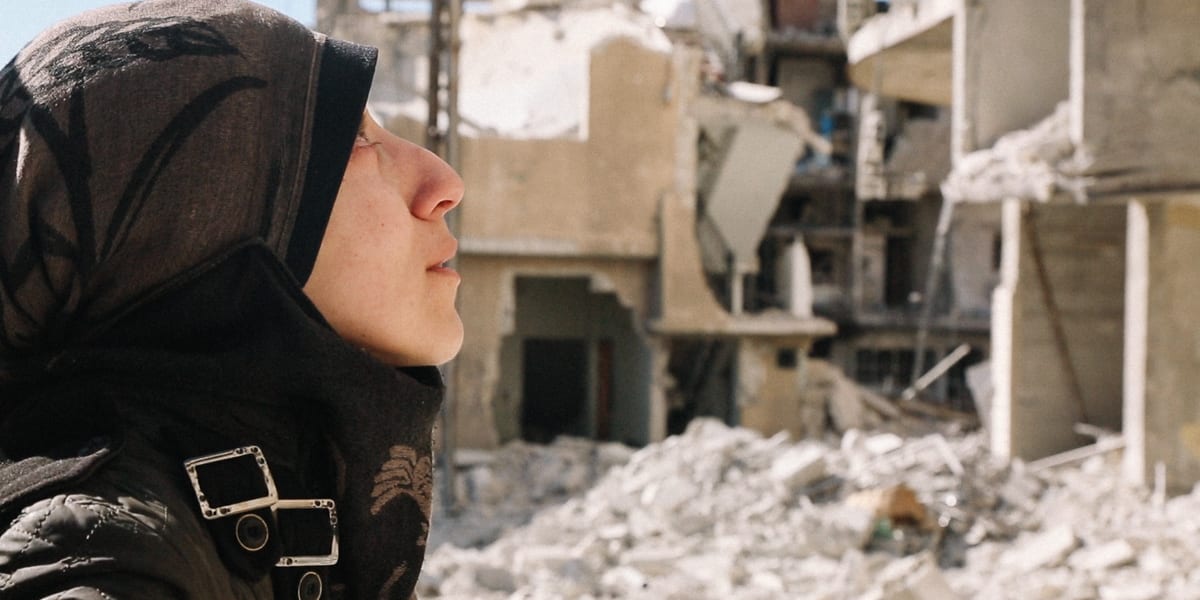 Peter Albrechtsen and Face2Face host David Peck talk about Feras Fayyad's new film The Cave, sonic landscapes, fragility and fear, Syrian women in leadership, strength, resilience and sound as a storyteller.
For more info about the film head here.
Synopsis:
Oscar nominee Feras Fayyad (Last Men in Aleppo) delivers an unflinching story of the Syrian war with his powerful new documentary, The Cave. For besieged civilians, hope and safety lie underground inside the subterranean hospital known as the Cave, where pediatrician and managing physician Dr. Amani Ballour and her colleagues Samaher and Dr. Alaa have claimed their right to work as equals alongside their male counterparts, doing their jobs in a way that would be unthinkable in the oppressively patriarchal culture that exists above.
Following the women as they contend with daily bombardments, chronic supply shortages and the ever-present threat of chemical attacks, The Cave paints a stirring portrait of courage, resilience and female solidarity.
About the Director:
Nominated for the MPSE Golden Reel Award for sound design, Peter Albrechtsen is known for his work on The Girl with the Dragon Tattoo, Dunkirk and Idealisten.
He's a sound designer based in Copenhagen, Denmark and graduated from the Danish Film School in 2001, and since then has been working on features and documentaries, both Danish and international productions. He has worked in Israel, Bulgaria and on several US indie film productions, in addition to all of his Danish and Scandinavian work.
Peter lives in København, Denmark.
Image Copyright: National Geographic. Used with permission.
F2F Music and Image Copyright: David Peck and Face2Face. Used with permission.
For more information about David Peck's podcasting, writing and public speaking please visit his site here.
With thanks to Josh Snethlage and Mixed Media Sound.