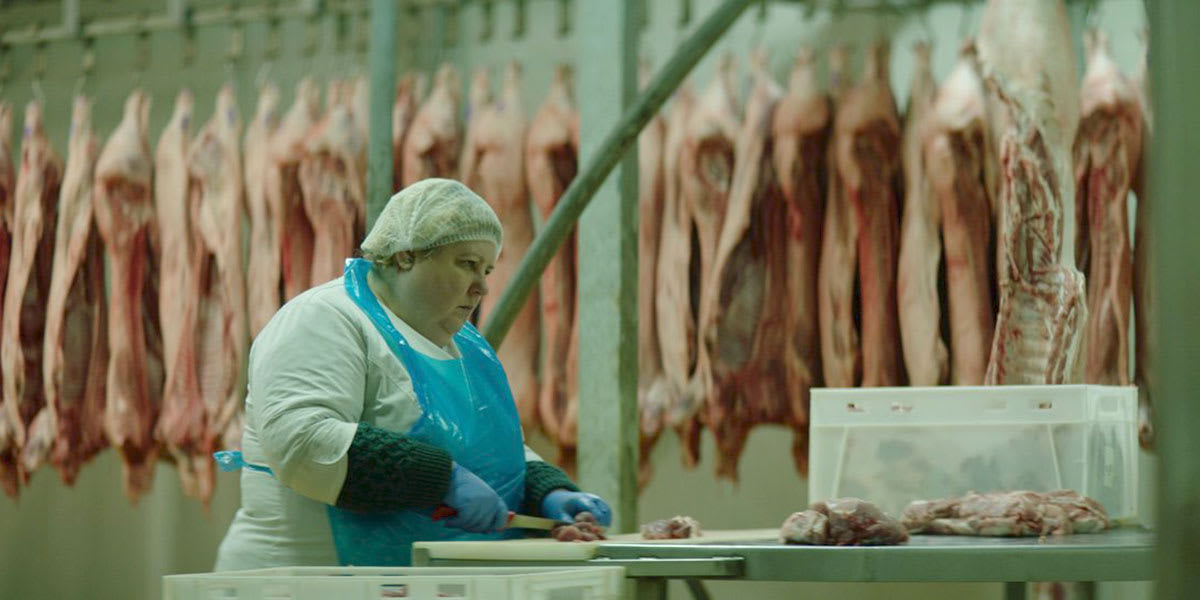 Dekel Berenson and Face2Face host David Peck talk about his beautiful new short film Anna, hard work and luck, politics and activism, child labour, allegory and truth and why movies should never just be entertaining.
Synopsis:

Anna, a middle-aged single mother, lives in a small industrial town in war-torn Eastern Ukraine. She works in a meat processing plant, lives in a rundown apartment and dreams for a better life for herself and her 16-year-old daughter.
Desperate for a change, she is lured by a radio advertisement to attend a party organized for foreign men who are touring the country, searching for love. Despite not having been out for years she decides to take part in the event.
At the party, Anna is confronted with the realities of old age, with the American men's real intentions, and by her underaged daughter who is also attending the event. Both mother and daughter realize the absurdity and indignity of the situation and abandon their dream for a better life.
About the Director:
Originally from Israel, completed a mandatory three-year service in the Israeli Defense Forces. In 2001 he went abroad to pursue his education, eventually acquiring a Masters in International Relations from the Central European University in Budapest in 2006, receiving the Best Thesis Award and graduating first in his class. Moving forward, the next ten years of his work in writing, activism, and graphic design took him all over the world, where he explored more than sixty countries.
Over the past three years, he has combined his two passions, making artistic films of high quality that bring to light real-world social and humanitarian issues.
His 2nd film Ashmina won several prizes, including the Best Short Film award at the 59th Krakow Film Festival, and Best Short Film at the 36th Jerusalem Film Festival, allowing the film to compete for a short Oscar. His 3rd film, Anna, premiered in competition at the 72nd Cannes Film Festival and TIFF 2019.
He is currently working on his first feature.
For more info on Dekel check out his website here.
Image Copyright: Dekel Berenson. Used with permission.
F2F Music and Image Copyright: David Peck and Face2Face. Used with permission.
For more information about David Peck's podcasting, writing and public speaking please visit his site here.
With thanks to Josh Snethlage and Mixed Media Sound.