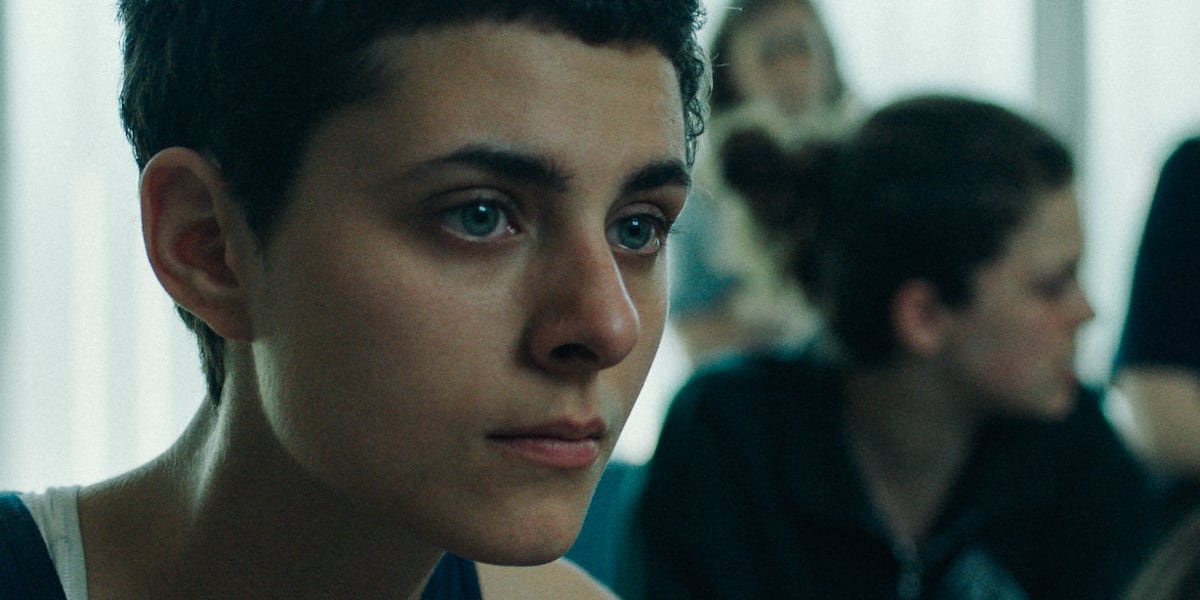 Sophie Deraspe and Face2Face host David Peck talk about her new film Antigone, Greek tragedies, immigration and empathy, dignity, resistance and trusting and following your heart.
Synopsis:
Antigone is a moving, compassionate and beautiful story and it won the best film at TIFF 2019. Gripping, powerful, and of-the-moment, Antigone loosely adapts Sophocles' Greek tragedy and situates it in contemporary Montreal. The latest from critically acclaimed Québécois writer-director Sophie Deraspe (The Wolves, The Amina Profile) is a compassionate family drama that doesn't hold back on its indictment of the current refugee and immigrant experience in North America.
Following the murder of their parents, Antigone, her sister Ismène, her brothers Étéocle and Polynice, and their grandmother Ménécée find refuge in Montreal. They live a quiet modest life in a tiny apartment in a working-class neighbourhood. A straight-A student seemingly destined for greatness, Antigone (masterfully played by Nahéma Ricci in her first leading role) is the glue that holds the family together.
Tragedy strikes when Étéocle is wrongfully gunned down by police during the arrest of Polynice, a small-time drug dealer. Motivated by her sense of duty towards her family and fuelled by the memory she cherishes of her dead parents, Antigone decides to jeopardize her own future to preserve that of her family.
Antigone acutely explores familial sacrifice, the burden of responsibility, and the nature of justice with exceptional depth and nuance. Although inspired by a story 2,500 years old, Deraspe's film is a timely meditation, one that prompts serious reflection on immigrant life in ostensibly welcoming contemporary Canada.
(With thanks to TIFF.)
About the Director:
One of the leading figures of new Quebec cinema, Sophie Deraspe fell in love with cinema through her Visual Arts studies in Austria and Literature studies at the University of Ottawa and Montreal.
As both a filmmaker and cinematographer, she worked primarily within the realms of documentary before making her first feature, Rechercher Victor Pellerin/Missing Victor Pellerin in 2016.
Her second feature, Les signes vitaux/Vital Signs in 2009, was in IFFR's Tiger Competition and she won the FIPRESCI award at Torino Film Festival for Les loups in 2015. The documentary Le profil Amina/A Gay Girl in Damascus: The Amina Profile was selected as a World Cinema Documentary at Sundance and won the Special Jury Prize at Hot Docs.
Antigone was chosen as Best Canadian Feature at the Toronto International Film Festival and it will represent Canada at the Oscars in the category Best International Feature Film.
Image Copyright: Association Coopérative des Productions Audio-Visuelles and Sophie Deraspe. Used with permission.
F2F Music and Image Copyright: David Peck and Face2Face. Used with permission.
For more information about David Peck's podcasting, writing and public speaking please visit his site here.
With thanks to Josh Snethlage and Mixed Media Sound.