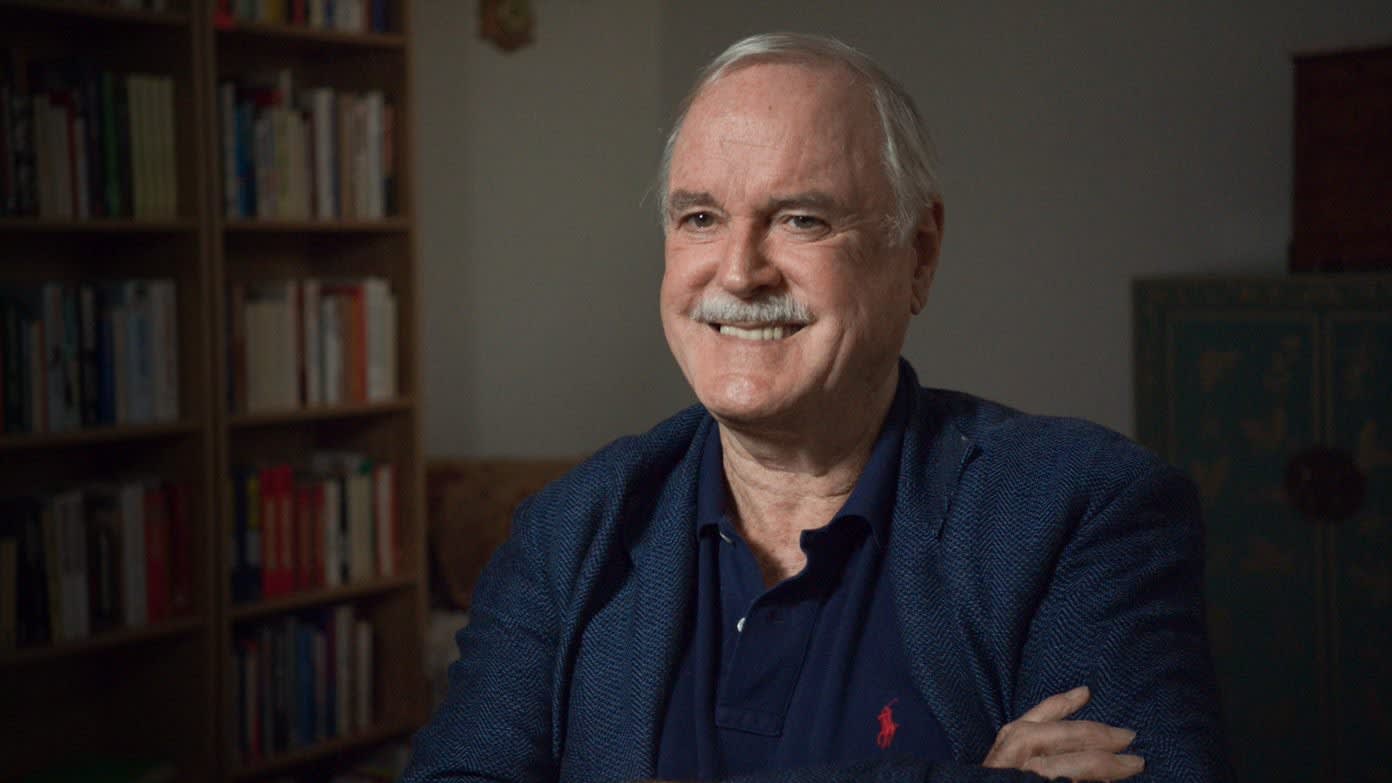 John Walker and Aaron James and Face2Face host David Peck talk about their new film Assholes: A Theory, the public good, economics and indifference, activism and authoritarianism, capitalism and greed, public spaces and shared prosperity.
You Can Buy the Book here.
Synopsis:
Ever get the feeling that assholes are taking over the world?
Bad behaviour is as old as human history, something we all encounter at some point—whether on the playground, in the workplace or in public life. But the phenomenon seems to be amplified in an age of venomous social media and resurgent authoritarian politics.
With rampant narcissism threatening to trash civilization as we know it, the time has come for Assholes: A Theory, an entertaining and oh-so-timely new doc from acclaimed director John Walker.
Built around a lively conversation with philosopher Aaron James, author of the New York Times bestseller of the same name, Assholes: A Theory investigates the breeding grounds of contemporary "asshole culture"—and locates a few hopeful signs of civility in an otherwise rude-'n-nasty universe.
Venturing into a predominantly male domain, Walker moves from the frat clubs of elite colleges to the bratty princedoms of Silicon Valley and bear pits of international finance. Why do entitled assholes thrive in certain environments? What explains their perverse appeal and success? And how do they keep getting elected!
Weighing in with pungent commentary are observers like actor John Cleese, referring sweetly to the hedge-fund trade as an "arsehole factory"—echoing law professor Saule Omarova's tart appraisal of financial services as "a quintessential asshole industry." While Leslie Miley, one of the few African-Americans to rise through Silicon Valley's ranks, assesses the damage done by the move-fast-and-break-things mantra, and former police officer Sherry Lee Benson-Podolchuk shatters the clichéd image of the courteous Mountie with Women Not Wanted, her exposé of misogynistic assholery within the Royal Canadian Mounted Police.
Other featured interviews include policy consultant Robert Hockett, who worked for both Occupy Wall Street and the US Federal Reserve in the wake of the 2008 crash; banker Paul Purcell, who has pioneered a novel "no asshole rule" at his company; and Italian LGBTQ activist Vladimir Luxuria, a former parliamentarian who famously locked horns with Silvio Berlusconi, the p***y-grabbing prototype of the 21st-century demagogue.
About the Guests:
John Walker is one of Canada's most prolific and respected documentary filmmakers. His films have been widely broadcast and have appeared at major international film festivals in Toronto, Vancouver, New York, Los Angeles, Berlin, London and Tokyo. From the Academy of Canadian Cinema & Television, he has received 19 nominations and awards, including the coveted Donald Brittain Award for best social/political documentary, for Utshimassits: Place of the Boss.
Walker also received a Gemini for best documentary director (The Hand of Stalin) and a Genie for best feature documentary (Strand – Under the Dark Cloth), a personal portrait of his mentor, the photographer and filmmaker Paul Strand. His film on the Cape Breton coal miners' choir, Men of the Deeps, won three Gemini Awards, including best performing arts, best documentary photography and best sound, as well as a best director nomination.
Walker's directorial credits on Great Britain's Channel 4 include Hidden Children, a film about children who concealed their Jewish identity to survive the Holocaust; Orphans of Manchuria, also nominated for the Donald Brittain Award; and the groundbreaking Distress Signals, based on the communication theories of Canadian scholar Harold Innis, which also received a nomination for a Donald Brittain Award. With Utshimassits: Place of the Boss, he turned his attention to a tragedy on Canadian soil – juxtaposing the powerful testimony of the Mushuau Innu of Davis Inlet with the vast Labrador landscape. Walker's feature-length films include the Genie-nominated The Fairy Faith, Tough Assignment, Strand – Under the Dark Cloth, and the critically acclaimed feature drama A Winter Tan, starring Jackie Burroughs, which received seven Genie nominations including best motion picture and best director, and won best actress.
Walker also co-produced, wrote and directed the provocative feature film Passage, a fiction/documentary for BBC and History Television about the search for the fabled Northwest Passage. The Toronto Star called it "One of the great triumphs in Canadian documentary film history." His feature documentary A Drummer's Dream was described by the Globe and Mail as "Beautifully shot and recorded with a lovely sound … (it) isn't really about drumming, but about joy and self-expression."
His passionate commitment to the documentary form led him to co-found DOC, Documentary Organization of Canada (formerly Canadian Independent Film Caucus). Now based in Halifax, Walker conducts master classes across the country and mentors numerous emerging filmmakers. He served as guest programmer for Hot Docs, the Canadian International Documentary Festival, and has been a board member since 2011.
Aaron James holds a PhD from Harvard and is professor of philosophy at the University of California, Irvine. He is the author of Assholes: A Theory, Assholes: A Theory of Donald Trump, and Fairness in Practice: A Social Contract for a Global Economy and numerous academic articles. He was awarded a Burkhardt Fellowship from the American Council of Learned Societies, and spent the 2009-10 academic year at the Center for Advanced Study in the Behavioral Sciences at Stanford University.
He's a skilled, lifelong surfer and lives in Irvine, California.
Image Copyright: John Walker Productions Ltd. and the National Film Board of Canada. Used with permission.
F2F Music and Image Copyright: David Peck and Face2Face. Used with permission.
For more information about David Peck's podcasting, writing and public speaking please visit his site here.
With thanks to Josh Snethlage and Mixed Media Sound.