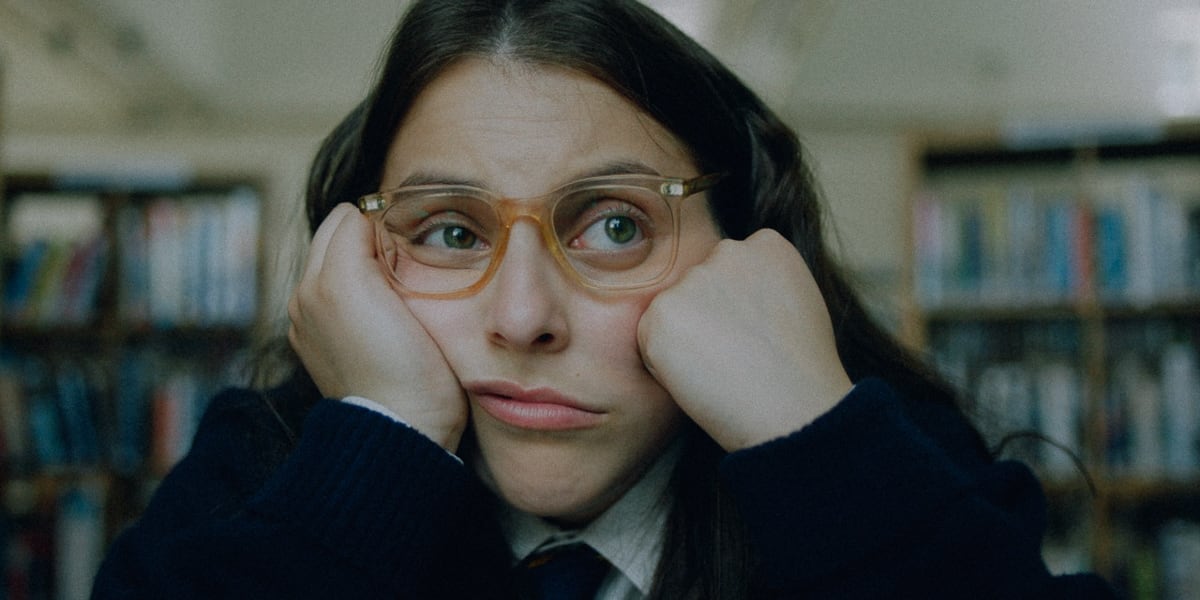 Coky Giedroyc and Face2Face host David Peck talk about her new film How To Build a Girl, friendship, loyalty and family, discovery and how life unfolds in front of us in, real, messy and wonderful ways and the uncertain personal journeys we all seem to take.
Synopsis:
Johanna Morrigan (Beanie Feldstein) is a sixteen-year-old, extrovert from the outskirts of Wolverhampton with raging hormones and gigantic dreams. Even though she loves her big, boisterous, dysfunctional family, Johanna knows with absolute certainty that there is something bigger and better for her out in the world. And when she finds it, only then will she start 'being me'. But quite what 'me' is, hasn't been invented yet.
With her inimitable wit and bottomless imagination, writing is surely her ticket to a brand-new self. After a couple of false starts, Johanna wins a job at top music magazine, D&ME and reinvents herself as revered and feared music critic – Dolly Wilde, the enfant terrible. As she slaughters her way to greater and greater success, the lines between Johanna Morrigan and Dolly Wilde begin to haze. Can she curate her success and hold onto her family, her heroes and her heart? And once you've built your girl, is it possible to tear her down and start again?
Based on the novel by Caitlin Moran, How To Build a Girl is an irreverent coming of age comedy about what it's really like to be a girl.
About the Director:
Coky Giedroyc is a British, critically acclaimed director most recently celebrated for her work on Harlots, written by Moira Buffini for Monumental Television and Hulu. In 2016, she was awarded a BAFTA for best director of The Sound Of Music Live starring Kara Tointon and Alexander Armstrong. Coky set up the award-winning drama The Hour written by Abi Morgan and starring Dominic West, Ben Wishaw and Romola Garai which she was nominated for a Golden Globe and an Emmy. She was nominated for both an International Emmy and a BAFTA for the BBC Drama, The Virgin Queen, starring Anne Marie Duff and Tom Hardy. She directed Oliver Twist and Wuthering Heights, both of which also starred Hardy. Other credits include the four-part BBC1 series What Remains written by Tony Basgallop, Spies of Warsaw, an adaptation of Alan Furst's novel and Nativity, a Canadian co-production starring Tatiana Maslany.
Her work in the US has included: The Killing, Penny Dreadful with Eva Green and Rory Kinnear, Broad Squad, a pilot for ABC, Veena Sud's series Seven Seconds and Gypsy, starring Naomi Watts and Billy Crudup. Coky served for four years on the board of Directors UK and is a mentor to young female filmmakers starting out in the industry.
Image Copyright: Coky Giedroyc and Film 4 and Tango Entertainment. Used with permission.
F2F Music and Image Copyright: David Peck and Face2Face. Used with permission.
For more information about David Peck's podcasting, writing and public speaking please visit his site here.
With thanks to Josh Snethlage and Mixed Media Sound.