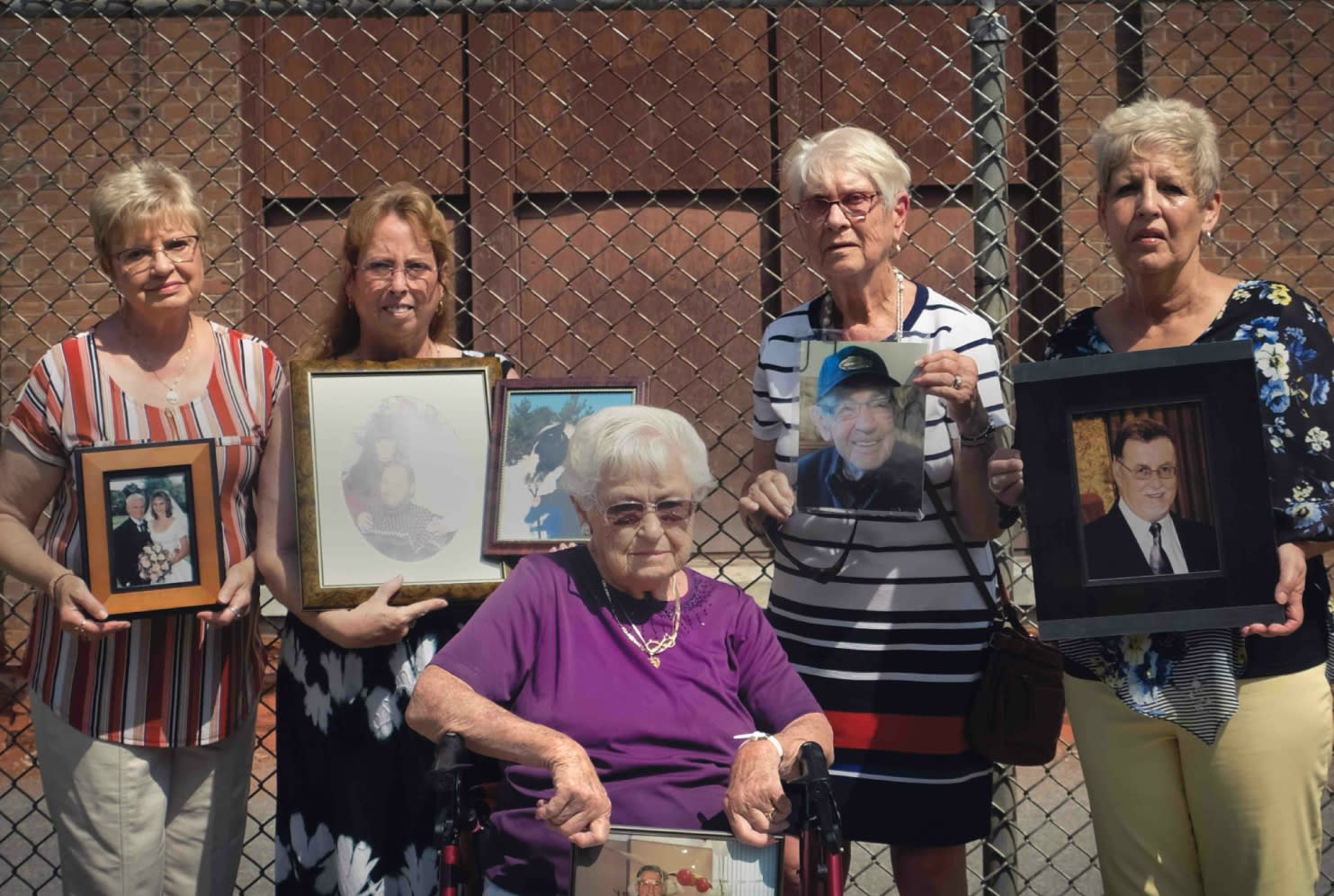 Natasha Luckhardt and Face2Face host David Peck talk about her new film Town of Widows, human rights, public engagement and picket lines, trust in the system, workplace justice, and why evidence is rarely neutral.
Watch here on CBC Docs.
Synopsis:
Directed by Natasha Luckhardt and Rob Viscardis, Town of Widows is a documentary exposé of widows and workers in the "Electric City" of Peterborough, ON fighting for justice in a system stacked against them.
Peterborough, ON., was home to a GE plant for over a century. With 6000 employees at its peak in the 1960's and 1970's, GE threw Christmas parties for the community of workers and helped to start the town's university. But over time, employees and their families noticed more and more GE workers dying from cancer.
Looking back, the warning signs and symptoms were there—the nosebleeds and headaches, the red patches on their skin, the coughs that wouldn't go away—and workers had a hunch GE was making them sick.
In Town of Widows co-directors Natasha Luckhardt and Rob Viscardis chronicle former GE workers and widows seeking compensation for decades of contamination that caused hundreds of fatal and chronic illnesses. They open up to Luckhardt and Viscardis' camera, sharing their anger with GE and frustration with the WSIB's compensation system. First-hand accounts from survivors, and interviews with labour leaders, medical experts and Toronto Star reporter Sara Mojtehedzadeh, are woven together with archival photos and footage of the century old plant and decades long fight.
The challenges they face are formidable. Ontario's Workplace Safety and Insurance Board (WSIB) is supposed to compensate workers and their families for work-related injuries and illnesses, but widows and workers report that their claims have been routinely rejected or that they have been left waiting, sometimes for decades.
About the Director:
Natasha Luckhardt (co-director, producer) is an advocate for workers' rights, with a focus on work-related diseases. Her day job involves developing worker-centric training programs for a health and safety organization. She has also worked in research, labour law, journalism, fundraising and politics. Natasha became a health and safety advocate during her Master's degree at McMaster University in Work and Society, where she published a thesis on an occupational disease cluster at General Electric in Peterborough.  Natasha has continued her work in the community by producing a documentary project called "Town of Widows" which follows an empowered community of widows and workers fighting for justice.
Natasha has been interviewed about the documentary by outlets such as Peterborough this Week, CBC London, CBC Waterloo and Hazards Magazine. During her spare time, Natasha sings folk labour music with her mum.
Image Copyright: B&R Creative Productions Inc and Natasha Luckhardt. Used with permission.
F2F Music and Image Copyright: David Peck and Face2Face. Used with permission.
For more information about David Peck's podcasting, writing and public speaking please visit his site here.
With thanks to Josh Snethlage and Mixed Media Sound.