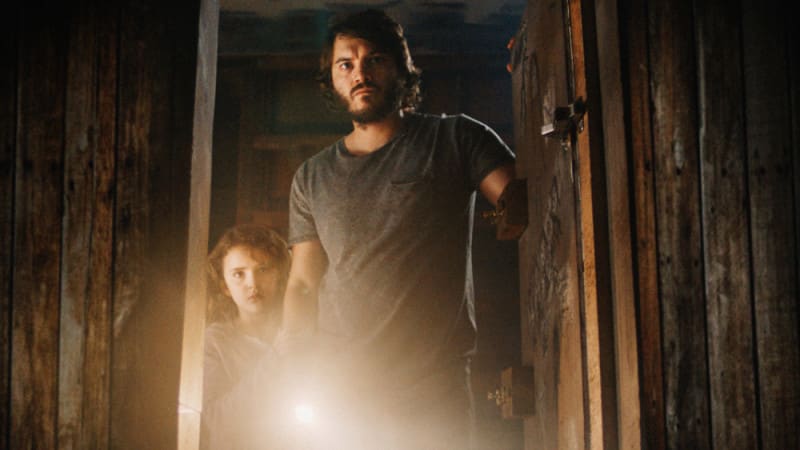 Adam Stein and Zach Lipovsky and Face2Face host David Peck talk about their new film Freaks, permanent residency, science fiction with a conscience, perspective, fear and vision and how thematic elements in a story sneak up on you.
Trailer
Synopsis:
A bold girl discovers a bizarre, threatening, and mysterious new world beyond her front door after she escapes her father's protective and paranoid control.
About the Directors:
Zach Lipovsky has been around film sets almost his entire life. He started working in the film industry as a child actor, when his producer mom decided to put him in front of the camera. In these early years, he starred in many Canadian films and television shows, and by high school was creating his own body of work. By- passing college, he joined a filmmaking cooperative and combined his acting and filmmaking experiences with his natural skills in vfx and post production, to create visually stunning yet emotionally engaging films.
Zach co-produced and was Special Effects Supervisor for 'Afflicted', a Canadian genre found footage film that sold at Cannes to CBS, Alliance Atlantis and Sony. In 2013 the film premiered at TIFF, winning Best Canadian First Feature. The film went on to win Best Picture, Screenplay and Direction at Austin Fantastic Fest and Best Special Effects at Sitges – Catalonian International Film Festival.
In 2013, Zach was tapped by the Hollywood Reporter as one of the Next Generation: 20 Young Canadian Stars on the Rise in LA and in 2014, Playback, Canada's Film Industry Magazine, featured him as one of The 2014 New Establishment – Top 5 to Watch.
Zach is directing his next feature in Vancouver for Legendary Films, Sony Pictures & Lorenzo di Bonaventura, 'Dead Rising'. He is also working with Rhombus Media on 'Dogs of War', a comic book styled War of 1812 epic.
Adam Stein graduated from Harvard University and the directing program at the USC Scholl of Cinematic Arts.
Prior to directing, Stein edited several independent features that played at film festivals such as Sundance, Tribeca, and SXSW.
In addition to "Freaks", Lipovsky and Stein directed Disney's live-action adaptation of KIM POSSIBLE and were nominated for Emmys for their directing work on the Disney XD hit series MECH-X4
Image Copyright: Adam Stein and Zach Lipovsky and My Way Entertainment. Used with permission.
F2F Music and Image Copyright: David Peck and Face2Face. Used with permission.
For more information about David Peck's podcasting, writing and public speaking please visit his site here.