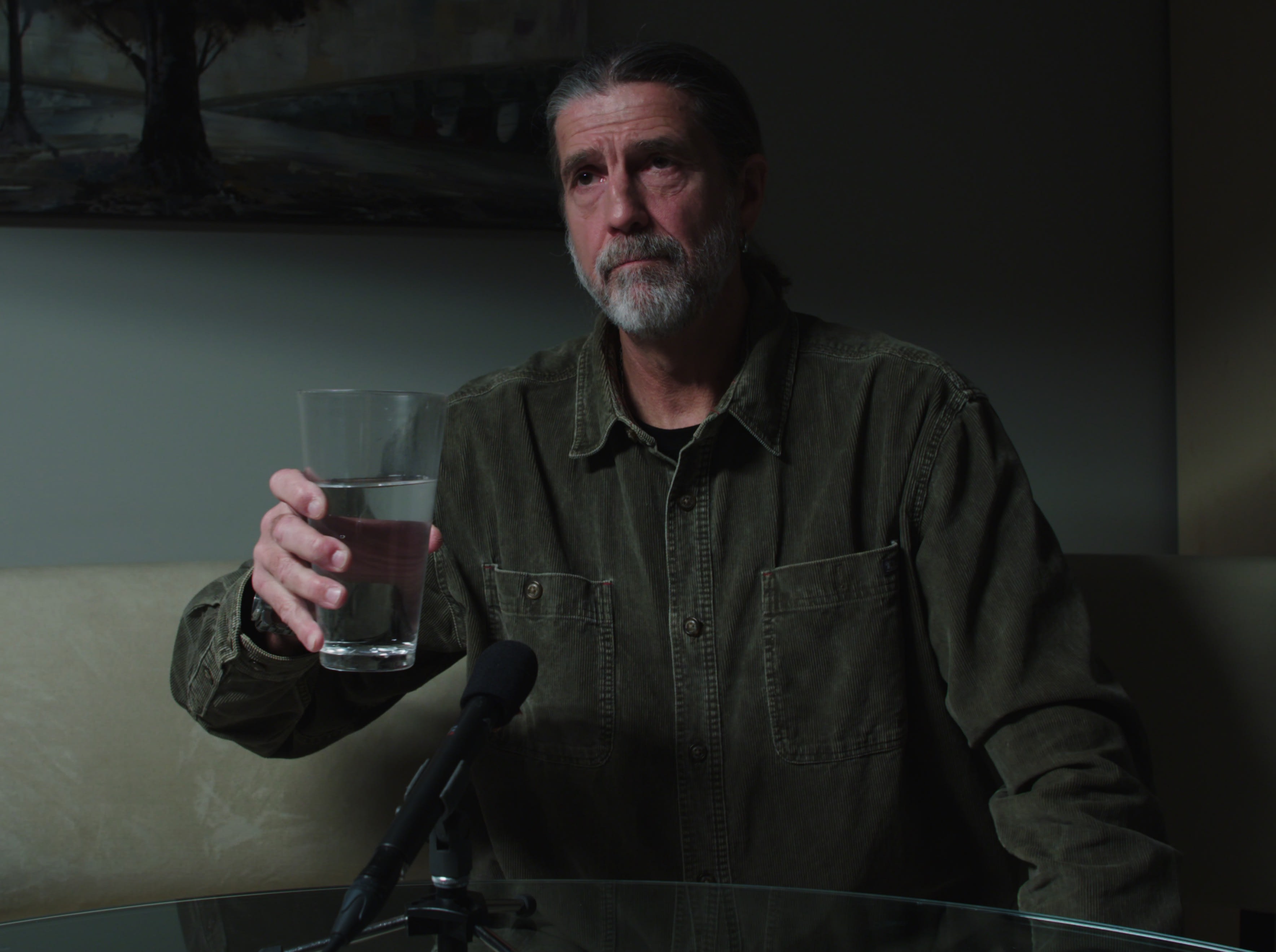 Alan Zweig and Face2Face host David Peck talk about his new film Coppers, first responders, trauma, cop humour, guilt and PTSD, and why it's time to finding ways to empathize with the other.
Synopsis:
In 2009 director Alan Zweig made A Hard Name, a film about ex-convicts, and 10 years later comes Coppers, a film that explores the lives of the men and women who helped convict them in the first place. Hurt people hurt people, as they say. The only thing the men and women in Coppers have in common is that they're retired and ready to look back. They tell gruesome stories, sad stories and a few funny ones but the gruesome stories dominate — they're just part of the daily grind. Heads indeed can roll and guts can spill. Most cops have seen that happen at least once in their career.
It's a profession marked by adrenaline and chaos but also by suicide and marital breakdown. Some coppers feel they can sail past the mayhem and decomposing bodies. But no one leaves the job without a mark, and not everyone bounces back.
The thirteen retired police officer in Coppers tell stories of fights, shootings, accident scenes and sudden death. There are sweet stories and funny ones but the gruesome stories dominate because this is what cops see everyday. At its heart that's what this collective story is about – the trauma we expect the police to clean up and what that experience does to them.
About the Director:
Alan Zweig is a Toronto documentary filmmaker known for using film to explore his own life. In his 2000 film Vinyl, Zweig explores what drives people to become record collectors. Zweig spends a large portion of the film exploring his own life in regard to record collecting, feeling it has prevented him from fulfilling his dreams of a family. I, Curmudgeon is a 2004 film about self-declared curmudgeons, himself included, was shot on a camcorder, with Zweig using a mirror to record his own experiences. Lovable is a 2007 film about our preoccupation with finding romantic perfection. Those three films are often referred to as Zweig's "mirror trilogy" and have been shown in retrospectives he's enjoyed at Hot Docs, on TVO and at the Cinematheque in Winnipeg.
In 2009, Zweig moved from autobiographical subject matter to explore the struggle of ex-convicts to lead normal lives in A Hard Name, which received the Genie Award for Best Documentary. He followed that in 2013 with 15 Reasons to Live, inspired by the book of the same name by Ray Robertson. The film is a series of 15 short stories dealing with the things that make life worth living. That same year, his film When Jews Were Funny, won the prize for Best Canadian Feature Film at the 2013 Toronto International Film Festival. In this film he returned to the autobiographical genre and explored the question of whether Jewish culture was disappearing as it got further away from Eastern European Ashkenazi roots that influenced Zweig and others. Hurt, his documentary film about Steve Fonyo, was released in 2015. It won the Platform Prize at the 2015 Toronto International Film Festival and went on to win the Ted Rogers prize for Best Canadian Feature Length Documentary at the Canadian Screen Awards. In 2017, Zweig directed Hope, a follow-up to Hurt, which premiered in Hot Docs. Also in 2017, his documentary film There Is A House Here, premiered at the Toronto International Film Festival.
Coppers will be Zweig's tenth feature length documentary and his eleventh feature length film.
Image Copyright: Alan Zweig and Primitive Entertainment. Used with permission.
F2F Music and Image Copyright: David Peck and Face2Face. Used with permission.
For more information about David Peck's podcasting, writing and public speaking please visit his site here.
With thanks to Josh Snethlage and Mixed Media Sound.