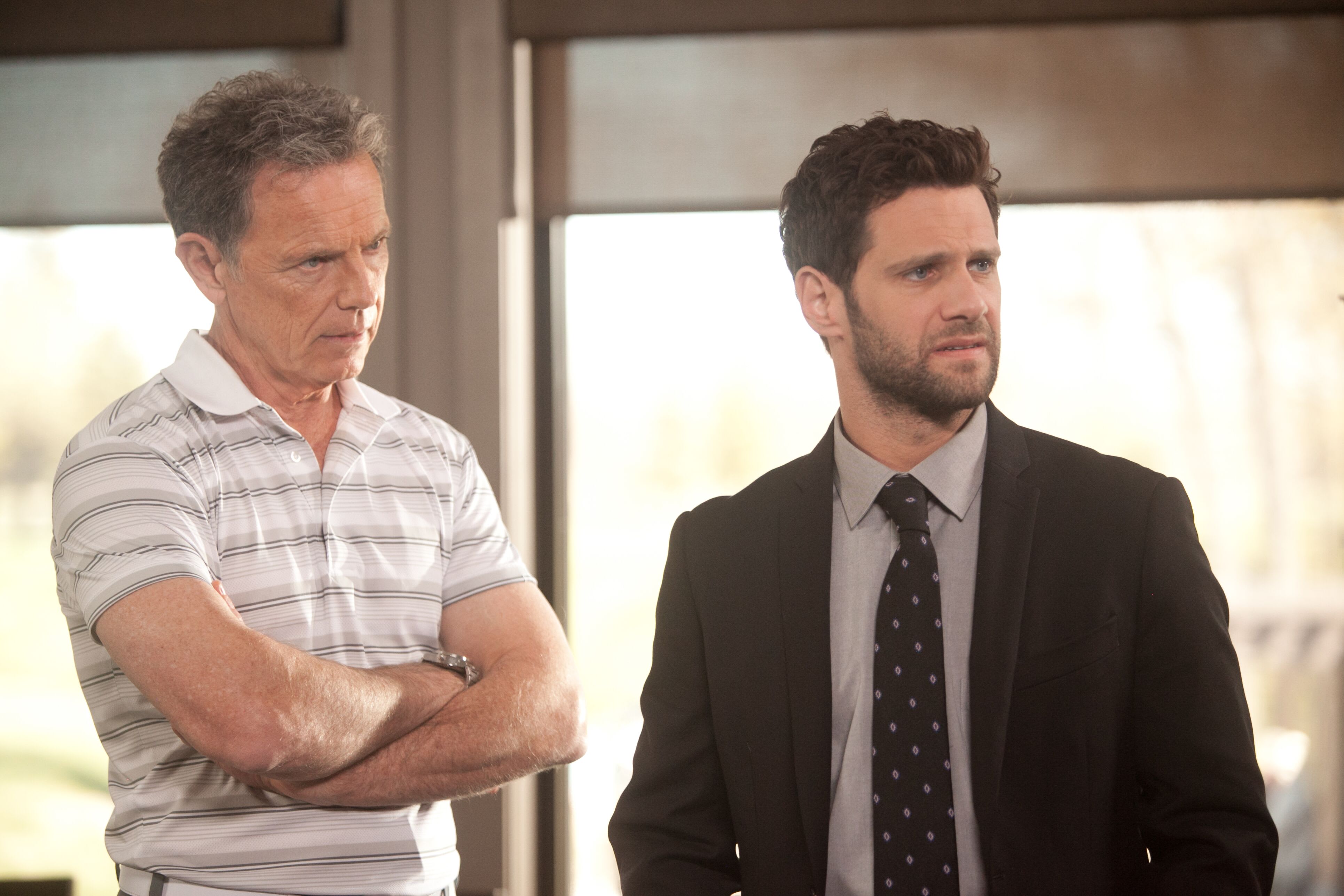 Collin Friesen and Face2Face host David Peck talk about his new film Sorry For Your Loss, dark humor, how we deal with death, why the future matters and understanding your voice and craft and pushing back against societal norms.
Synopsis:
Marking Collin Friesen's directorial debut, this heartfelt comedy follows exhausted new dad Ken (Justin Bartha) as he heads home to bury his own estranged father. He is guilted into fulfilling his father's dying wish – to have his ashes scattered on the playing field of the local pro football team.
It's a task that proves tougher and funnier than it should be but with the help of his lonely, hippy mother (Lolita Davidovich) and his father's old golf buddy (Bruce Greenwood), Ken learns a little about himself, his marriage, and most importantly, that there's nothing about dying that makes you a saint.
About the Director:
Collin Friesen was born in small town Saskatchewan and grew up in Winnipeg, Canada. The son of a high school teacher and church secretary, Collin got his BA from the University of Manitoba before getting a job as a reporter for a local TV station. After working for the CBC in Alberta for two years, he cashed in his life savings and went to film school in Los Angeles.
After graduating from the AFI, he sold his first script, The Big White, which was turned into a feature starring Robin Williams and Holly Hunter.
Collin has also worked on the Fox series The Lone Gunmen, and done other assignments for various studios. Collin lives in Silverlake with his finance and Greencard.
Image Copyright: Collin Friesen and FarPoint Films. Used with permission.
F2F Music and Image Copyright: David Peck and Face2Face. Used with permission.
For more information about David Peck's podcasting, writing and public speaking please visit his site here.
With thanks to Josh Snethlage and Mixed Media Sound.