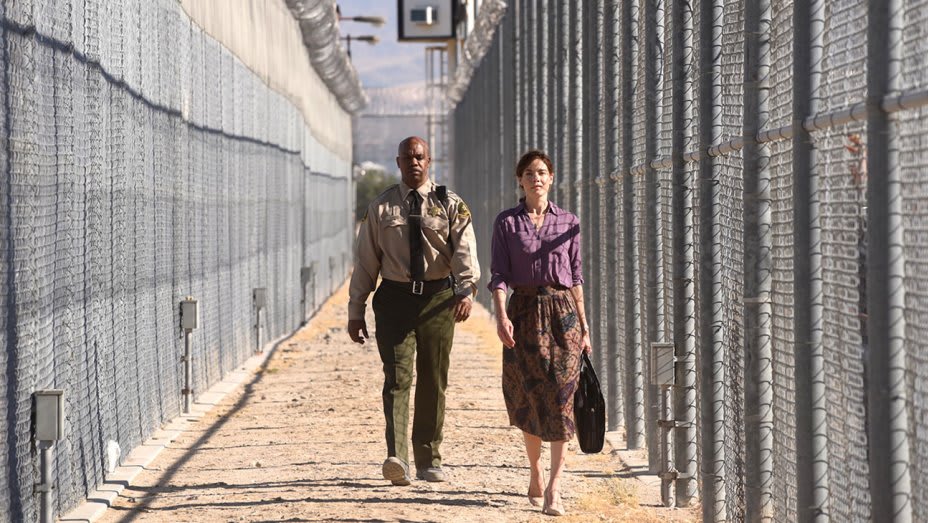 Judy Wood and Trevor Brisbin and Face2Face host David Peck talk about the new film Saint Judy, a nation of immigrants, justice, idealism and realism, transformation and truth, hope, security and why sometimes fighting back matters.
In the US you can find the film here and can catch SAINT JUDY in Canada on iTunes, GooglePlay, Bell, Rogers, Telus, Shaw and Cineplex.
Synopsis:
Saint Judy tells the true story of Los Angeles immigration attorney Judy Wood, who single-handedly changed the United States law of asylum and saved countless lives in the process.
In a landmark case, one of her first as an immigration lawyer, Judy Wood represented an Afghan woman who fled her home country after being persecuted by the Taliban for opening a school for girls. After a tenacious battle both in and out of court, Judy's efforts culminated in arguments before the United States Court of Appeals for the Ninth Circuit where she fought to include women as a protected class.
About the Guests:
Judy Wood came to immigration law as a result of Salvadoran political prisoners, who were stranded in El Salvador during the 1980's when the Civil War was raging. She immediately came to Los Angeles and began working with several refugee and immigrant agencies. Later her practice evolved and she began to represent refugees from other countries including Sri Lanka, Afghanistan, and Iran, to mention a few.
She won an important case before the Board of Immigration Appeals, Matter of S-P-, which turned the tide for Tamils seeking asylum from Sri Lanka. She prevailed in a number of Ninth Circuit cases representing refugees people from various countries seeking asylum. Her 30 – year practice is devoted to representing the oppressed people of the world.
Thoughts from Reverend Dr. Trevor Brisbin. His path to film producing took an unusual course: raised nominally Roman Catholic in the suburbs of Toronto, turned conservative evangelical bible college graduate, turned Baptist pastor, turned husband and father, turned CST seminarian, turned Hollywood film producer. "I don't think anyone ever expected me to gravitate toward vocational ministry. However, as a teenager, I had a profound 'conversion' experience that led me into evangelicalism. Straight from high school I went to Bible college, and on to seminary. I was hired at 23 (in 2000) to be the teaching pastor of an experimental/arts focused conservative Baptist congregation. I remained at the same church until 2015.
"Leading up to my departure from the church, I was in a process of radical faith deconstruction. I was reimagining everything, particularly atonement theory and LGBQT+ inclusion. When the chasm between my emerging faith and my tradition became too great, the only option was to resign from my role. This is when I decided to fully lean into progressive faith and pursue a doctorate.
Trevor had spent the previous 15 years preaching to a medium-sized white evangelical and privileged church, where he had a voice and a platform. He says, "I was (cautiously) able to talk about what I thought mattered most. With that platform gone, the preacher/pastor in me longed to find spaces to speak justice, equality and hope."
Image Copyright: Sean Hanish and Cannonball Productions. Used with permission.
F2F Music and Image Copyright: David Peck and Face2Face. Used with permission.
For more information about David Peck's podcasting, writing and public speaking please visit his site here.
With thanks to Josh Snethlage and Mixed Media Sound.