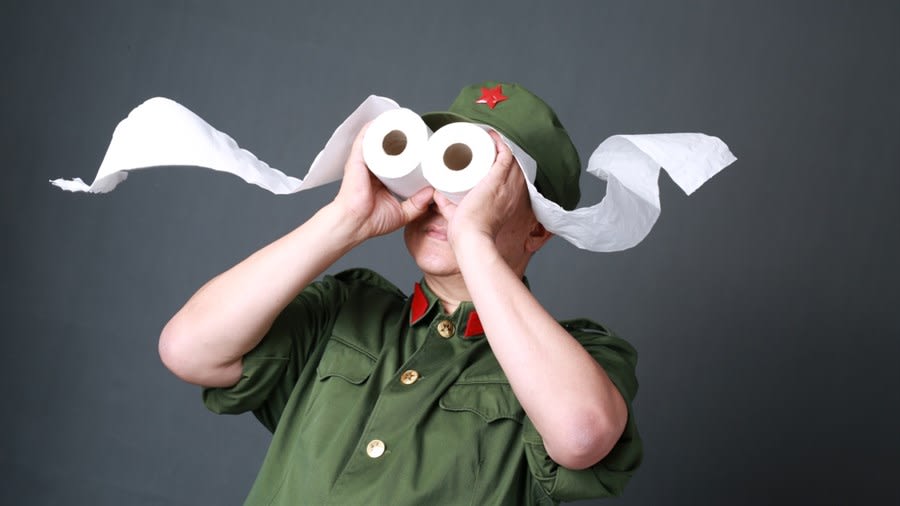 Lily Zepeda and Jack Sim and Face2Face host David Peck talk about her new film Mr. Toilet, constipation of thought, passion and purpose, normalizing the toilet globally and why we can't solve problems we don't talk about.
Synopsis:
What do you get when you cross an eccentric self-made man with a load of crap? Jack Sim. To a stranger, he's a guy obsessed with toilets, but to those who know him, he's "Mr. Toilet," a crusader for global sanitation.
Born in the Singapore slums, Jack Sim knows firsthand the agonies of not having a proper loo. Now he's dedicating his life to a crisis no one dares talk about: Shit. Not having a place "to go" isn't just an inconvenience; it's a problem that impacts 2.4 billion people worldwide. In India alone, 200,000 children die each year from lack of safe sanitation, while women are regularly raped because they have to defecate in public spaces.
Jack's kids describe him as a 12-year old trapped in a 60-year old's body. He's full of jokes and it can be hard to take him seriously. But, he uses humor as his weapon to fight an uphill battle against bathroom taboos.  He founded the World Toilet Organization and spent the last 13 years lobbying 193 countries to raise awareness for proper sanitation. He even successfully lobbied the United Nations to create World Toilet Day – the first international day of celebration for the toilet.
Mr. Toilet realizes there is a price to pay for being the world's #2 man, but as a su-poo-hero he can't quit.
For more info about the film head here.
About the Guests: Lily Zepeda's passion for exploring unconventional stories began with a career in journalism, interviewing subjects ranging from Grammy award-winning musicians to Olympians. She went from TV production to embarking on a 5-year journey to make her first feature film, Mr. Toilet: The World's #2 Man. Curiosity is the air she breathes. Every story she comes across she approaches it with humor, vulnerability and connection—the three elements that are consistent throughout her work as a storyteller. She's a Diversity Fellow and Accelerator Lab grantee from Chicken & Egg Picturesas well as a Hedgebrook Lab finalist.
Jack Sim, founder of World Toilet Organization, has been a successful businessman since age 24. Having achieved financial success in his 40s, Jack felt the need to change his direction in life and give back to humanity – he wanted to live his life according to the motto "Live a useful life". Jack soon left his business and embarked on a journey that saw him being the voice for those who cannot speak out and fighting for the dignity, rights and health for the vulnerable and poor worldwide.
Jack discovered that toilets were often neglected and grew concerned that the topic was often shrouded in embarrassment and apathy; talking toilets was taboo! Jack felt this led to the neglect of restrooms island wide. In 1998, he established the Restroom Association of Singapore whose mission was to raise the standards of public toilets in Singapore and around the world.
Jack founded the World Toilet Organization and four years later and in 2004, Jack was awarded the Singapore Green Plan Award 2012 by Singapore's National Environment Agency for his contribution to Environment. In 2007, Jack became one of the key members to convene the Sustainable Sanitation Alliance comprised of over 130 organizations active in the sanitation sector. Jack is also an Ashoka Global Fellow and in 2008 was named Hero of the Environment by Time Magazine.
Jack also sits in the World Economic Forum's Global Agenda Councils for Water Security and also the GAC for Social Entrepreneurship.
Image Copyright: Lily Zepeda. Used with permission.
F2F Music and Image Copyright: David Peck and Face2Face. Used with permission.
For more information about David Peck's podcasting, writing and public speaking please visit his site here.
With thanks to Josh Snethlage and Mixed Media Sound.