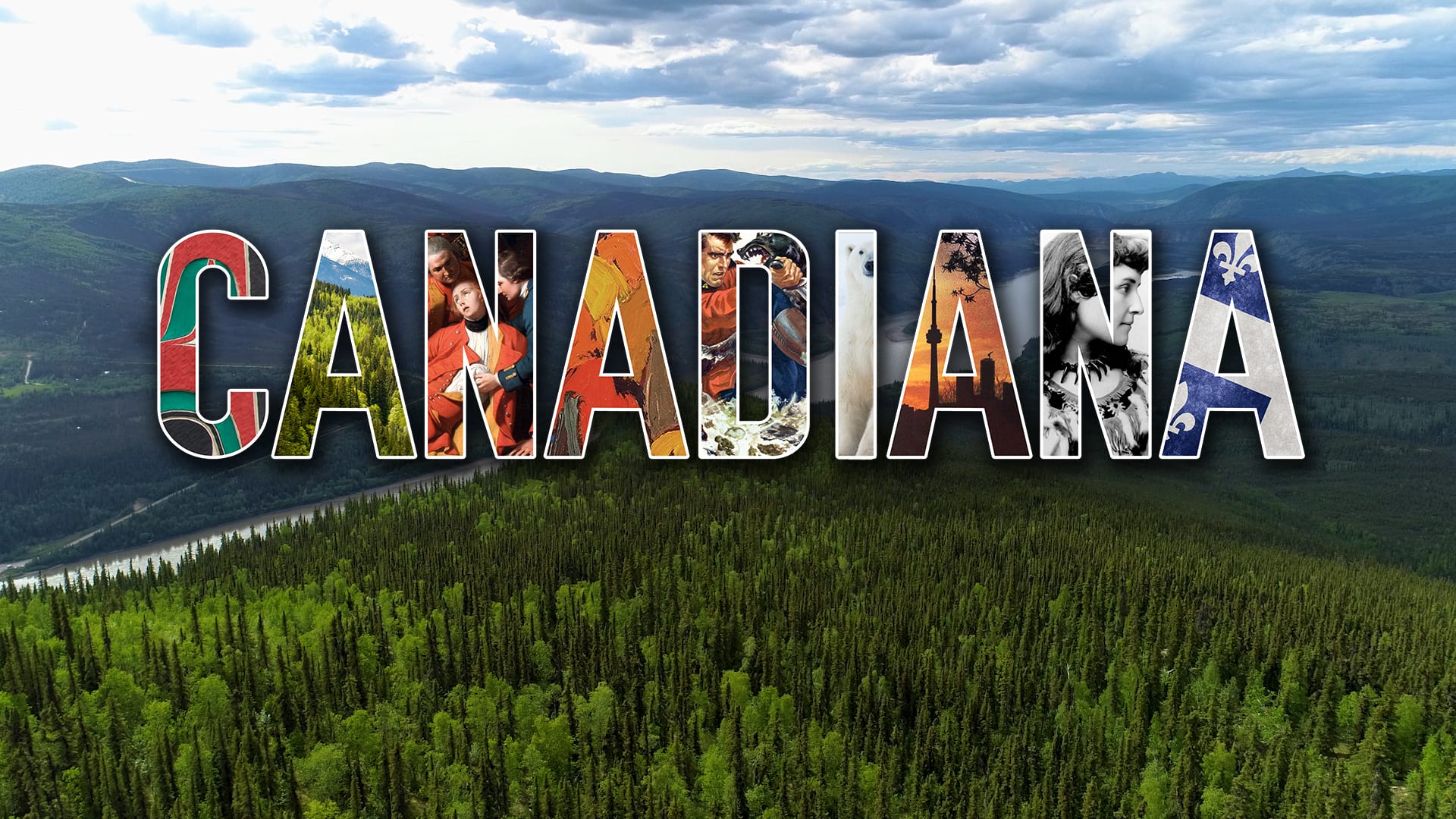 Ashley Brook, Adam Bunch and Face2Face host David Peck talk about the new web TV series Canadiana, meteorites and misconceptions, D'Arcy McGee, setting the record straight and why Canadian history isn't boring.
Synopsis:
The myth-shattering group of historians who traced Québec's downfall to a love triangle – is launching a second season of stories and adventures from our provocative past. A documentary web series utilizing scenic footage, archival photos and whimsical animation, Canadiana is a team effort of four acclaimed documentary filmmakers Ashley Brook, Kyle Cucco, Josef Beeby – and host Adam Bunch.
Their mission: to retell Canadian history the way it should have been told all along, entertainingly, and with an eye for the personalities, clashes, outrages and acts of passion that went into creating a nation. Canadiana is a documentary series on the hunt for the most incredible stories in Canadian history. Featuring playful animations and scenic footage, the series follows host Adam Bunch as he travels across the country, exploring the tales that have made Canada the unique place it is today. From scandalous love triangles to secret experiments, from rebels and freedom fighters to pirates and assassins, we uncover the fascinating and the unexpected. This isn't the history you learned in school.
For more info about the new series and to watch the episodes head here.
Biographies:
Ashley Brook is a Toronto-based video producer with ten years of experience in the documentary film and factual television industry. She is president at The Canadiana Project and co-creator/producer of the Canadiana series. Aside from her own work, she has credits on a variety of internationally acclaimed projects including series and one-offs for HBO, CBC, Discovery, National Geographic, and VICE; cinematic virtual reality series like Equator 360: The Line of Life; and Canadian theatrical docs like Long Time Running (The Tragically Hip) and Anthropocene: The Human Epoch.
Ashley holds a degree in Communications and post-graduate level diplomas in Documentary Filmmaking and Film & Television Post-Production.
Adam Bunch is a Canadian author and the creator of The Toronto Dreams Project. His first book, The Toronto Book of the Dead, was nominated for a 2018 Heritage Toronto Award. He writes an history column for Spacing Magazine and his articles about Canadian history have also appeared in The Huffington Post, Torontoist, and Yonge Street. In 2012, his work on The Toronto Dreams Project earned an honourable mention for the Governor General's History Award for Community Programming; the project has been featured by a variety of media outlets, including CBC Radio's Metro Morning, The Toronto Star and The Globe and Mail, and has been put on display by prestigious cultural institutions like the Art Gallery of Ontario.
He's a former columnist for the Canadian Music Hall of Fame, and a former member of the Polaris Music Prize jury. Adam has lectured about history at the Royal Ontario Museum, The Toronto Public Library, PitchTalks, U of T, York University, Seneca College, and Trampoline Hall.
Image Copyright: Unlikely Pear Productions. Used with permission.
F2F Music and Image Copyright: David Peck and Face2Face. Used with permission.
For more information about David Peck's podcasting, writing and public speaking please visit his site here.
With thanks to Josh Snethlage and Mixed Media Sound.