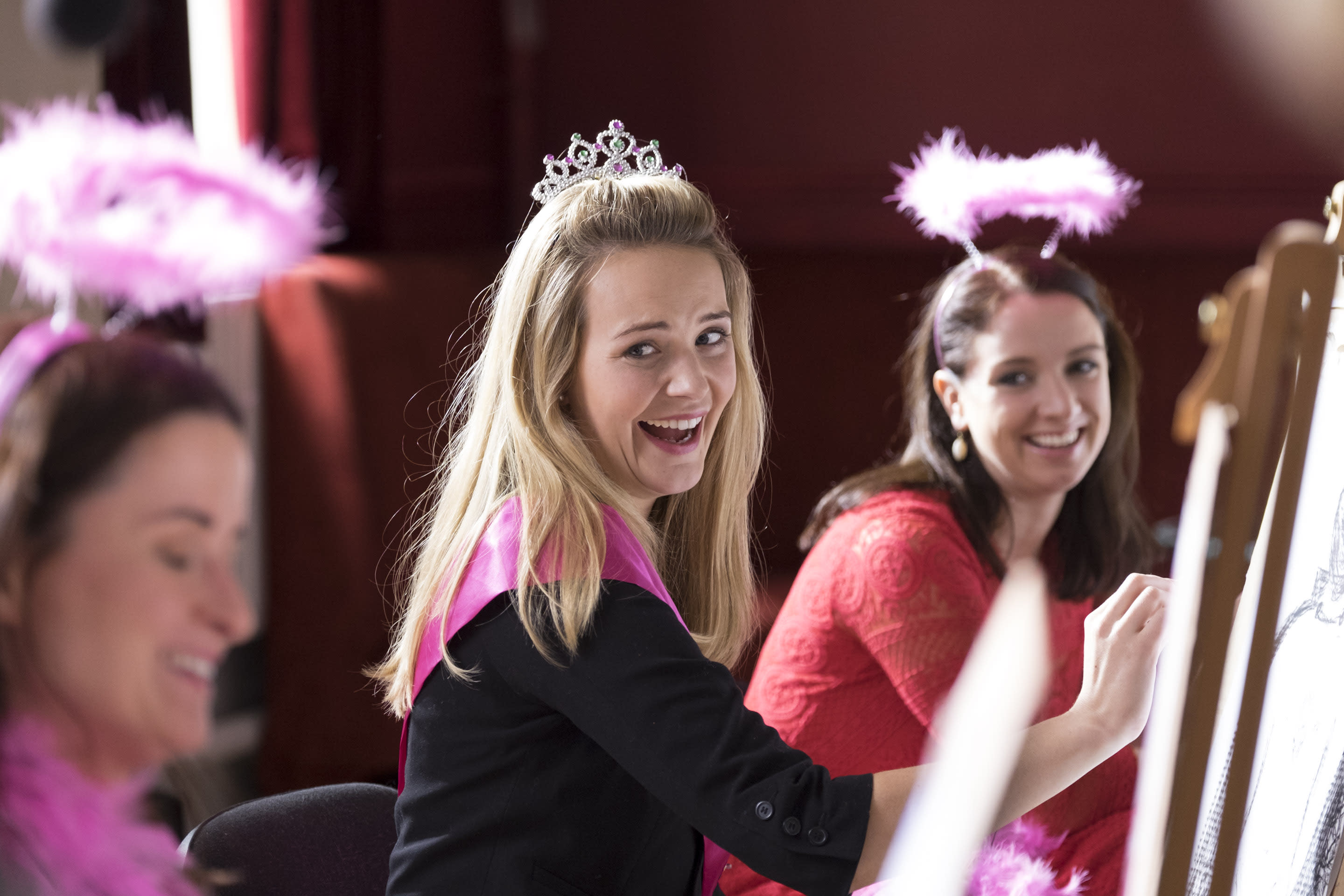 Liam O Mochain and Face2Face host David Peck talk about his delightful new film Lost and Found, true stories, real people and real conversations, the little things, and how everything might be connected.
Synopsis:
Lost & Found is 7 interconnecting stories set in and around a lost & found office of an Irish train station.
Daniel tries desperately to hold onto his newly acquired job in the lost & found office. Eddie spends most days in the train station begging, every day he has a different story, which one is his? Gabriel plans to surprise his girlfriend by proposing up in the air, but airport security has other plans for him. A Grandmother asks her grandson to retrieve a mysterious bracelet that she buried as a child in the garden of her childhood home in Poland. Moya visits a funeral home and signs the book of condolences not realizing the consequences of signing it. Paudge, a cranky pub owner keeps redecorating his bar hoping to attract customers, but no matter how many grand openings he has the locals stay away. Sile has set a date for her wedding, not having a groom, won't stop her.
All segments are inspired by true stories, share a theme of something lost or found and characters that come in and out of each other's lives.
About the Director:
Liam originally from Galway, now lives in Dublin, Ireland. He trained in theatre with The Gaiety School of Acting, Geasog Theatre Co. and The Galway Youth Theatre. He wrote/produced and co-starred in the short film 'Fortune', it screened at the 1997 Dublin Film Festival and won best short at the 1998 Houston int. film festival. Liam made his feature debut as a writer/director/producer with 'The Book That Wrote Itself'. The film world premiered at the 1999 Galway Film Fleadh and int. premiere at the 1999 Vancouver int. film festival. The film screened at numerous internaitonal film festivals and won a critics prize at the 1999 Austin film festival.
'WC' Liam's second feature film as writer/director/producer won best foreign film at the 2009 Las Vegas Int. Film Festival. The film had its world premiere at the 2007 Dublin Int. film festival, int. premiere at the 2007 Montreal World Film Festival and screened at amongst others the 2008 Cairo int. Film Festival. In 2010 as a director/producer Liam made the short film 'Slip Up', it screened in competition at the 2010 Foyle Film Festival, the 2010 Cannes Short Film Corner and the 2011 Arizona Int. film festival. In 2011 he made the short film 'Grand Opening' which he wrote, directed and co-starred with Donncha Crowley (The Runway) and Brendan Conroy (Kings) it screened in competition at the 2011 Foyle Film Festival, 2012 Cork Film Festival, Florida Film Festival and 2013 Dingle Film Festival.
Liam has worked as a writer, producer and presenter for amongst others RTE Radio 1, BBC Radio Ulster, 2FM, RnaG, Anna Livia FM , WDAR 96FM and Dublin South FM. As an actor he has performed in theatre, radio, tv and film. He has served on the jury, as well being a panelist, guest speaker and selector of films for int. film festivals. He is a founding member of Irish Film and Television Academy for whom he served on the jury for the 2007, 2016 and 2018 awards, he is also a member of the Irish Screen Writers Guild, Irish Actors Equity and the Directors Guild of Ireland. He has written on film and digital distribution for amongst others: Film Ireland, Indiewire, D-side, Metro, In-Dublin, RTE, FHM and IFTN. Liam with his producing partner Bernie Grummell set up the film and TV production company Siar A Rachas Muid Productions in 1996 and Hyper Films in 2005.
Image: Copyright, Liam O Mochain and Hyper Films. Used with permission.
Theme Music: Copyright, David Peck & Face2Face. Used with permission.
For more information about David Peck's podcasting, writing and public speaking please visit his site here.
With thanks to Josh Snethlage and Mixed Media Sound.