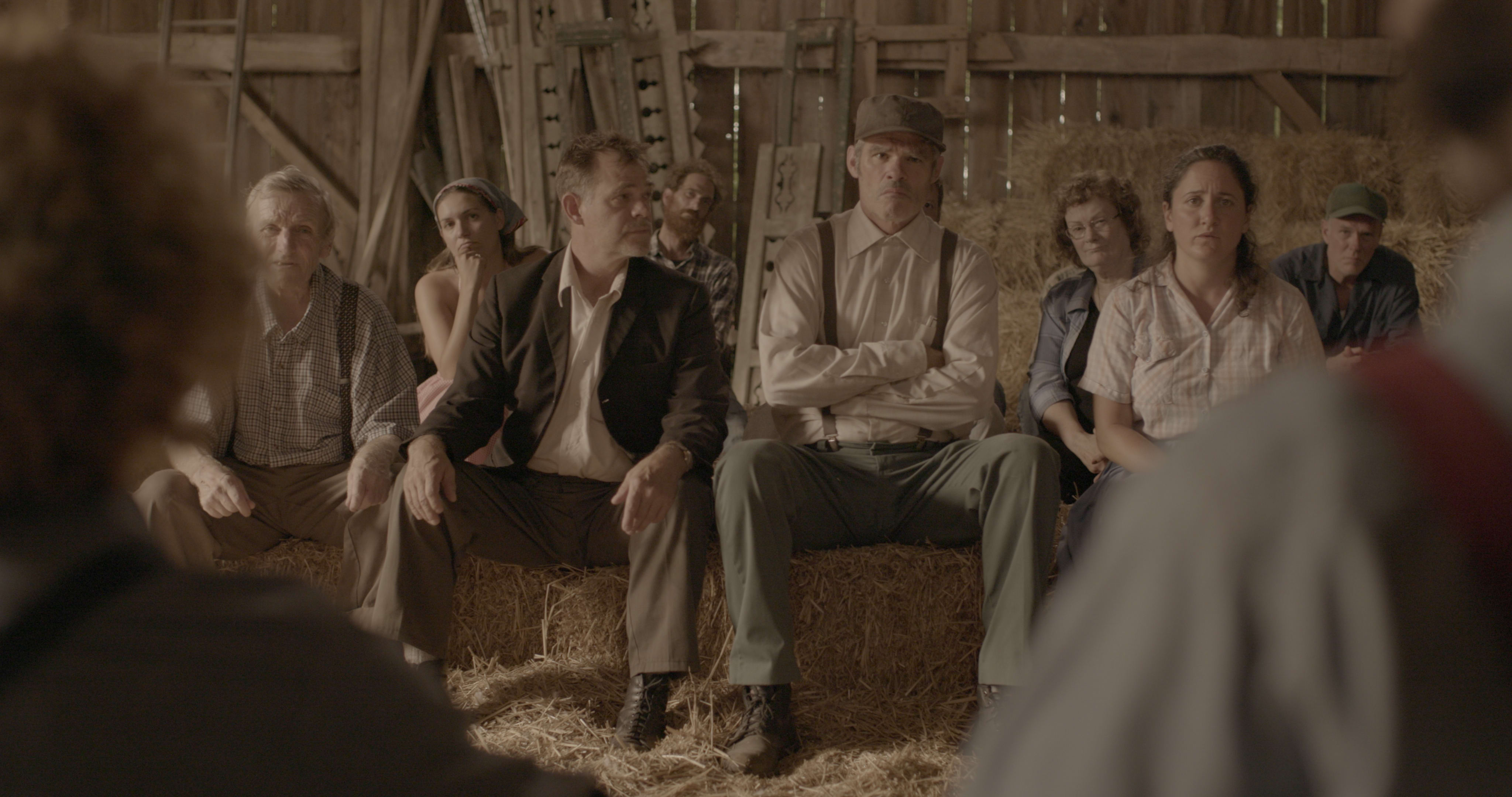 Richard Clarkin and Arturo Pérez Torres and Face2Face host David Peck talk about their film The Drawer Boy, love, loyalty and friendship, memory and identity, and collaborative, collective creation.
Synopsis
It's 1972 in rural Ontario. Angus and Morgan have been living alone on their farm since a World War II injury left Angus with no short-term memory. Miles, a young actor from Toronto, shows up to stay with the two farmers in order to gather stories and make up a play about farming. Through his exploration of the farmers' past, Angus' memory is unlocked, and secrets are exposed.
Based on a play by Michael Healey, The Drawer Boy, his first full-length play, premiered in Toronto in 1999 and won the Dora for best new play, a Chalmers Canadian Playwriting Award, and the Governor General's Literary Award. It has been one of the most produced plays across North America and has been translated into German, French, Japanese and Hindi. Some of his other plays include Courageous, Proud, and Rune Arlidge.
The Drawer Boy can be streamed on: Highball TV
Biographies:
Arturo Pérez Torres has directed five feature documentary films and has received 15 awards from national and international major festivals. His films have screened at the MoMA in New York City and on the National Geographic Channel, CBC and the Sundance Channel. He is a Guggenheim and Chalmers fellow. The Drawer Boy is Arturo's first narrative film.
Richard Clarkin is the winner of the Canadian Screen Aard for Best Supporting Actor for The Drawer Boy. In addition to his work on television and in film, Richard Clarkin, a graduate of The National Theatre School, has appeared on stage as Biff with Judd Hirsch in Death Of A Salesman at the Royal Alex in Toronto, and starred as Scar in The Lion King at The Princess of Wales Theatre. He also appeared in Merchant of Venice at the Stratford Festival, The Faraway Nearby, Salt-Water Moon and New World at the Tarragon, Ring Round the Moon and Twelfth Night at the Soulpepper Theatre, and many, many more. He was nominated for a Dora Award for his work in Uncle Vanyaat the Guardian Springs. He is pictured above at the 2019 Canadian Screen Awards.
Image Copyright: Arturo Pérez Torres. Used with permission.
Music and Image Copyright: David Peck and Face2Face. Used with permission.
For more information about David Peck's podcasting, writing and public speaking please visit his site here.
With thanks to Josh Snethlage and Mixed Media Sound.