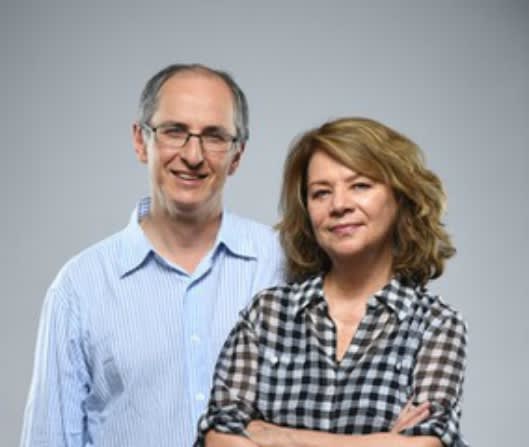 Jack Blum, Sharon Corder and Face2Face host David Peck talk about Thom Thomson, the power of film, and the importance of literature, lack of access, National Film Day and why immigrants make the best Canadians.
REEL CANADA is pleased to present the sixth annual National Canadian Film Day (NCFD) on Wednesday, April 17, 2019. NCFD is the world's largest film festival, with more than 800 Canadian film screenings and events expected across the country and around the world.
REEL CANADA is a non-profit, charitable organization that promotes the diversity of Canadian film and its power to spark important conversations about what it means to be Canadian. This year will mark six years of celebrating the incredible achievements of our nation's filmmakers. More significantly, it marks an important milestone: the centennial of Canada's first genuine blockbuster — and oldest surviving feature film — Nell Shipman's Back to God's Country, a sassy, snowy adventure story that remains Canada's most successful silent film. We will celebrate by looking back on the past 100 years of Canadian cinema, offering a selection of films that are equally chock-full of snow and sass!
Our screening hosts include every kind of organization, from libraries, community centres, and retirement residences, to film festivals, cinemas, and art galleries, to military bases and embassies. NCFD is a huge endeavour that's made possible through the efforts of dedicated sponsors and partners who continue to support us year after year. We're thrilled that so many of our partners are returning in 2019, including the Government of Canada, Telefilm Canada, Cineplex, TD, Netflix, encore+, and Landmark Cinemas.
For those who want to watch a great Canadian film in the comfort of their home, a wealth of programming will be available on TV and online.
Biography:
Jack Blum and Sharon Corder spent many years working as a team in the film and television industry, with dozens of hours of television drama to their credit as writer-producers and/or directors. In addition to work on many Canadian and American series, highlights include the co-creation of the award-winning series TRADERS, and their feature film, BABYFACE, which had its world premiere in the Directors' Fortnight section of the Cannes Film Festival.
In 2005, after years of advocating for the Canadian voice in film, they founded REEL CANADA, a groundbreaking programme aimed at making Canadian film more accessible to new audiences. Since then, the organization has presented screenings and introduced Canadian film artists to hundreds of thousands of high school students in all provinces and territories and in both French and English. 
In 2010, they expanded the programme to serve adult newcomers to Canada through their English classes, and in 2014, they created National Canadian Film Day, which has become an annual celebration of Canadian film across the country and around the world. The 2019 edition of National Canadian Film Day features more than 1000 screenings in Canada and internationally in 23 countries outside of Canada.
Image Copyright: Reel Canada. Used with permission.
Music Copyright: David Peck and Face2Face. Used with permission.
For more information about David Peck's podcasting, writing and public speaking please visit his site here.
With thanks to Josh Snethlage and Mixed Media Sound.