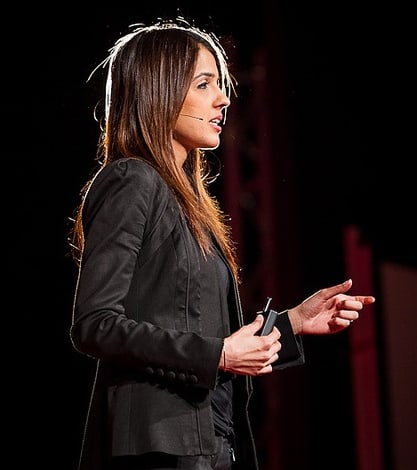 Dr. Rumeet Billan and Face2Face host David Peck talk about her new bestselling book Who Do I Want to Become, Tall Poppy Syndrome, psychological capital, self-confidence, stress and tolerance and why we need to be comfortable in our own skin.
Synopsis
Who Do I Want To Become? It's a book for anyone, of any age, who has been stumped by the question of what they're going to be when they grow up.
A class project is due, and Dylan is struggling with the question: What do you want to be when you grow up? Ultimately, he realizes that it's who you are that matters the most.
Who Do I Want To Become? is a refreshing new take on a question asked time and time again. One that invites us to discover something wonderful about ourselves that has nothing to do with what you want to be and everything to do with who you are and who you want to be.
Biography
Dr. Rumeet Billan is an award-winning, internationally recognized entrepreneur, learning architect, speaker, author and humanitarian. Her mission is to raise potential by designing experiences that build resilience. Dr. Billan is the President and CEO of Viewpoint Leadership and an expert on Psychological Capital and Resilience. She completed her PhD at the University of Toronto and has designed and facilitated programs, courses, and training sessions across industries and sectors.
She led the groundbreaking national research study on The Tall Poppy Syndromewhich reveals the impact of the silent systemic syndrome on women in the workplace and is the National Ambassador for Not Myself Today®, an initiative of the Canadian Mental Health Association that aims to transform workplace cultures.
Recently, she released her first bestselling book, Who Do I Want To Become?, designed for children and adults who are struggling with the question of what they want to be when they grow up. She also serves on the Board of Directors for G(irls)20, a renowned global non-profit that aims to mobilize girls and young women for economic advancement locally and worldwide.
To learn more, please visit www.rumeetbillan.com
Image Copyright: Rumeet Billan. Used with permission.
Music Copyright: David Peck and Face2Face.
For more information about David Peck's podcasting, writing and public speaking please visit his site here.
With thanks to Josh Snethlage and Mixed Media Sound.