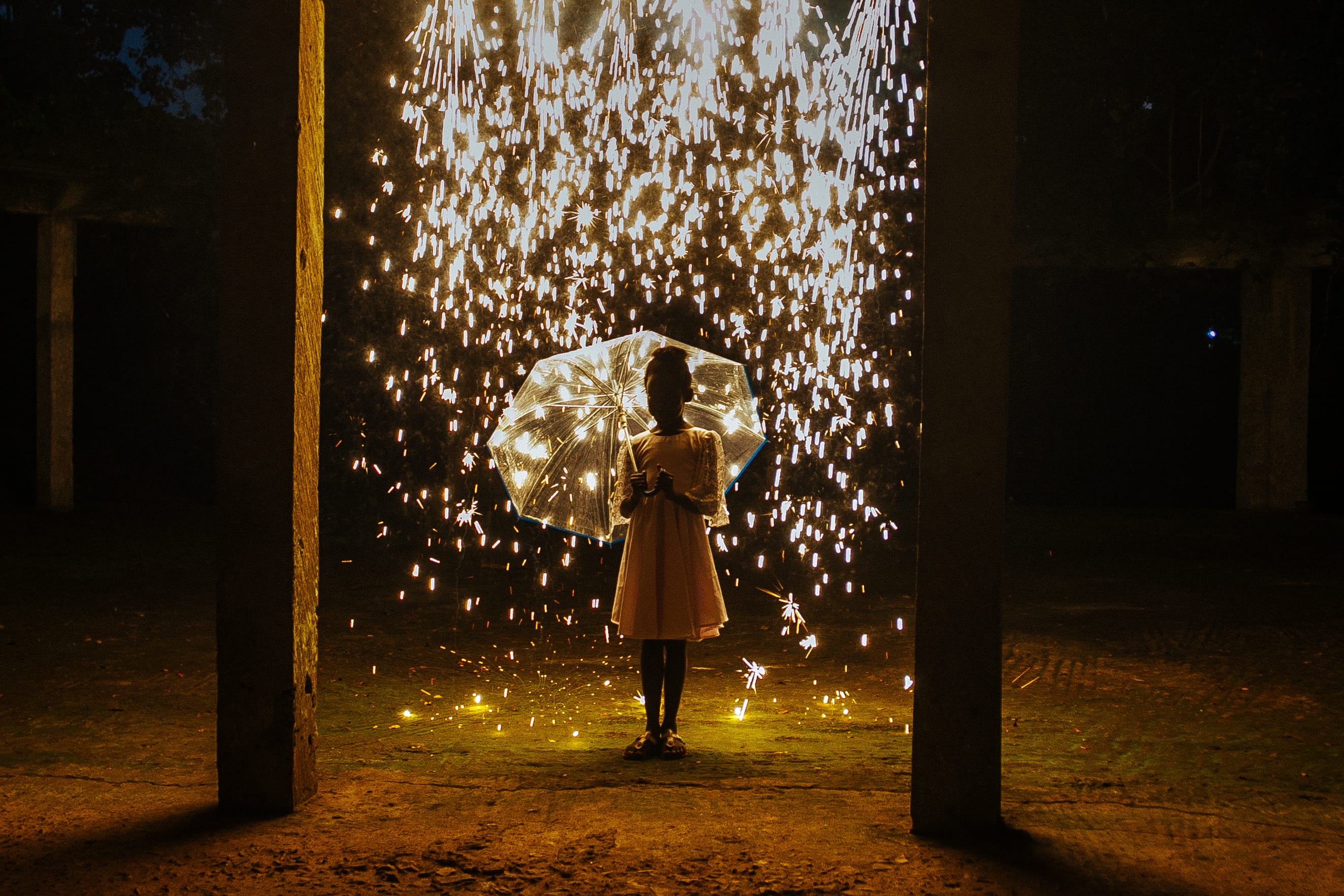 Blitz the Ambassador and Face2Face host David Peck talk about his new film The Burial of Kojo, African film making and story telling, magic and allegory, paradox, guilt and genetic memory and truthful moments.
Streaming on Netflix, March 31st.
Synopsis
Through a magical realist lens, The Burial of Kojo follows the story of Esi, as she recounts her childhood and the tumultuous relationship between her father, Kojo and her uncle, Kwabena.
Directed by TED fellow, music composer and musician Blitz Bazawule, the film chronicles the tale of two brothers through the gifted eyes of a young girl who transports the audience to the beautiful lands of Ghana and other worlds that exist between life and death.
Born from a newspaper article and a Kickstarter campaign, Bazawule skillfully captures the beauty of a family, even when the circumstances aren't beautiful. The Burial of Kojo is an essential human story of courage and survival. The Burial of Kojo is a 2019 Pan African Film Festival (PAFF) Official Selection and 2018 Urbanworld Film Festival Best Narrative Feature Winner.
A Note from the Director:
It all began with a newspaper article I read while visiting family in Ghana two years ago. The text was bold and direct…."Galamsey Miners Buried Alive." That headline stopped me dead in my tracks. For those unfamiliar with Galamsey, it's a local term for illegal gold mining, an extremely dangerous practice with little financial reward and irreversible environmental consequences. I became obsessed with understanding why young men and women risked their lives 30 feet underground, only to be paid a fraction of what the gold was worth. I visited the mining towns of Tarkwa and Prestea to do some research. The more I dug, the more apparent it became who really controlled the illegal gold mining industry in Ghana. Chinese companies assisted by local Chiefs really run the show, operating in the shadows while young local miners suffered all the risks and backlash. I knew immediately this was a story worth telling.
However, I didn't want to focus on the obvious theme of victimization. I wanted to craft a narrative that was personal and intimate, giving the audience a glimpse into a Ghanaian family dealing with love, loss, tragedy, betrayal and sibling rivalry.
Biography
Blitz Bazawule is a Filmmaker and Musician born in Ghana and based in New York. Blitz's short films Native Sun and Diasporadical Trilogìa premiered at New Voices in Black Cinema and Blackstar Film Festival respectively. Blitz is also the founder of Africa Film Society, an organization focused on the preservation of classic African films.
As a composer and musician, Blitz has released 4 studio albums, Stereotype, Native Sun, Afropolitan Dreams and Diasporadical.
Blitz's feature directorial debut 'The Burial Of Kojo' premiered at Urbanworld Film Festival presented by HBO. Blitz is a TED Fellow and recipient of the Vilcek Prize.
Image Copyright: Blitz the Ambassador and Array Now Films. Used with permission.
For more information about David Peck's podcasting, writing and public speaking please visit his site here.
With thanks to Josh Snethlage and Mixed Media Sound.