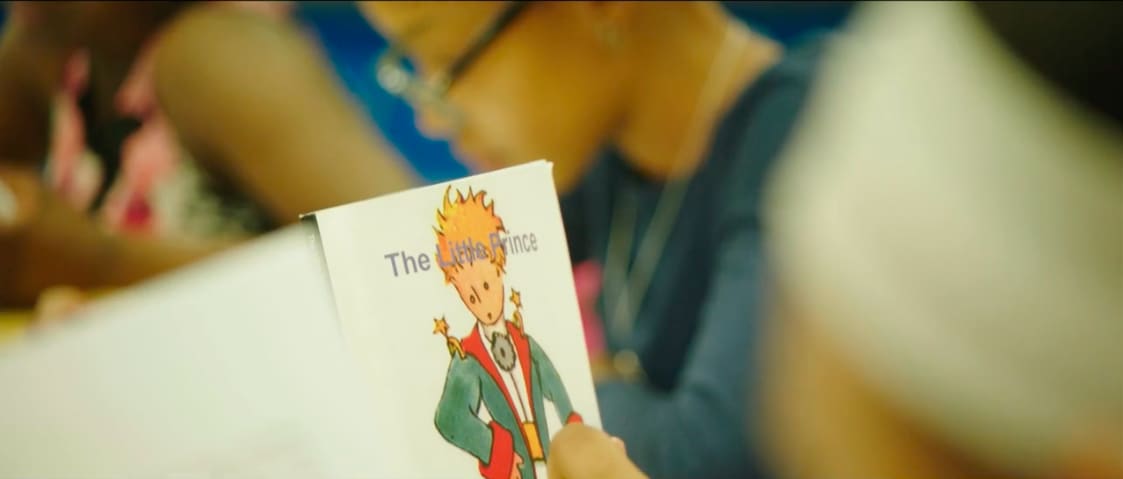 Charles Officer and Face2Face host David Peck talk about his new film Invisible Essence, the The Little Prince, the personal and universal, a return to childhood, imagination, mystery, wonder and the contemplation of sunsets.
Now Playing! At the Carlton Cinemas in Toronto 
Synopsis
Invisible Essence: The Little Prince explores the global legacy of The Little Prince 75 years after its publication. Weaving the author Antoine de Saint-Exupery's extraordinary biography with fascinating discussions of key sections of the book, the film explores the ways life and art reflect one another in curious ways. Indeed, the film reveals that St-Ex's own story – his childhood, his love affair, his friendships, his politics, and his harrowing brushes with death – inform the story at every turn.
Working imaginatively with the famous line "what is essential is invisible to the eye", the film introduces a modern day Little Prince – a seven year-old blind Pakistani-Canadian boy who absorbs the book for the first time – and follows him over the course of a day as he grapples with the meanings of the story he has just read.
Throughout, Invisible Essence: The Little Prince captures engaging conversations with an incredible range of individuals such as Mark Osborne (director of the animated film 'The Little Prince'), Adam Gopnik (Staff Writer at The New Yorker), Rupi Kaur (Poet, New York Times Bestselling Author), Stacy Schiff (Pulitzer-Prize-winning biographer of St-Exupéry), and Olivier and François d'Agay (the great nephew and nephew of Antoine de Saint- Exupéry).
Although a fable, Antoine de Saint-Exupéry's transcendent story suggests an ethical philosophy about life in its own way, a code of respect for humanity.
You can buy the book here.
Biography
Charles Officer is the founder and creative director of Canesugar Filmworks. His filmmaking career began with a slate of award-winning short films that premiered at International Film Festivals around the world. He is an alumnus of the Canadian Film Centre Director Residency where his debut feature Nurse, Fighter, Boy was produced (TIFF '08, 10 Genie Nominations 2010). Charles followed with the feature documentary Mighty Jerome (4 Leo Awards in 2011, 2012 Emmy Award for Best Historical Documentary).
Officer directed Stone Thrower: The Chuck Ealey Story for the eight-episode documentary series Engraved on a Nation (2014 CSA Best Documentary Series). In 2017 he made The Skin We're In, featuring journalist and activist Desmond Cole and the feature documentary Unarmed Verses (Hot Docs Best Canadian Feature Awards, Vancouver International Film Festival 2017, TIFF Top Ten People's Choice Award 2018).
Charles has also directed multiple episodes of dramatic series such as Rookie Blue, Private Eyes, Netflix Original 21 Thunder and Ransom. He recently completed his third feature documentary Invisible Essence: The Little Prince based on the international best selling novella.
His feature crime noir Akilla's Escape starring Saul Williams begins production spring 2019, and he is developing the series adaptation of Mordecai Richler's novel Son of a Smaller Hero with Generic Productions and Prospero Pictures.
Image Copyright: Charles Officer & Cane Sugar Filmworks. Used with permission.
For more information about David Peck's podcasting, writing and public speaking please visit his site here.
With thanks to Thom Powers form TIFF and producer Josh Snethlage and Mixed Media Sound.