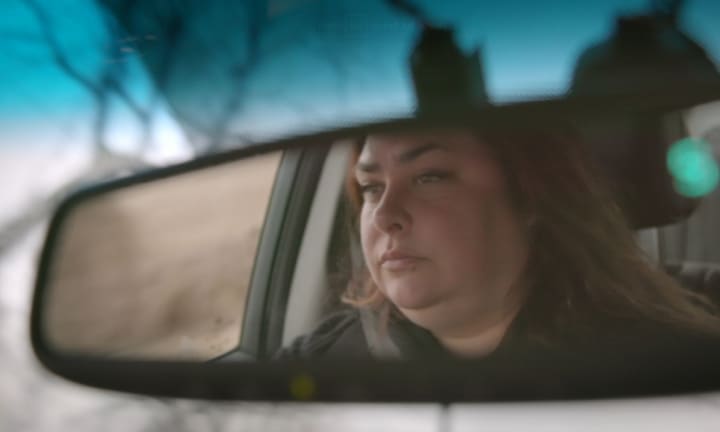 Nadine Pequeneza and Face2Face host David Peck talk about her new film Next of Kin, community, addiction, child welfare in Canada, memory and hockey camps and why everyone has their own truth.
Synopsis
Filmmaker Nadine Pequeneza's new documentary Next of Kin is a detective story in which the goal is not to catch a killer but to save a life. Two lives, in this case: Jacob and Tahylour's.
More than 60,000 children across Canada have been separated from their families and placed in either foster care or group homes. Compared to their peers, these youth aging out of care around age 19 do not fare well. Too often, they drop out of school, end up on welfare, in jail, or homeless. Many suffer from substance abuse or PTSD.
But what if one family connection could alter their future? Next of Kin profiles an innovative program at the Resource Association For Teens (RAFT) in St. Catharines, Ontario. RAFT's family finding program aims to give Jacob and Tahylour a support network by helping them find loved ones they've never known.
RAFT social workers-turned-sleuths Jackie Winger and Amanda Elam begin their search by probing Jacob and Tahylour's memories: what can they recall about their family home, parents, neighbours? They dig into government records and databases, navigate social media networks, and carefully search through school yearbooks, phone directories and newspaper obituaries: anything that might offer leads to bring Jacob and Tahylour one step closer to finding their biological families.
What Jackie and Amanda help Jacob and Tahylour discover will change their lives in unexpected ways. Next of Kin is about the lasting scars of broken families and the urgent need to improve our child welfare system so children can grow up to lead healthy, productive lives.
Biography
Nadine Pequeneza is best known for her observational films offering unique access to character-driven stories about social justice. Her awards and nominations include: a Canadian Screen Award (CSA) for Best Writing in a Documentary, seven CSA and Gemini Award nominations, a Gold Hugo Award from the Chicago International Film Festival, a Golden Sheaf Award from the Yorkton Film Festival, and a Silver Gavel Honorable Mention from the American Bar Association.
Most recently, Pequeneza produced and directed The Invisible Heart, Road to Mercy; Up In Arms; and Inside Disaster. Her award-winning film 15 To Life: Kenneth's Story premiered on the acclaimed PBS series POV and garnered three Canadian Screen Award nominations for Best Directing, Best Writing, and the Donald Brittain Award for Best Social/Political Documentary. It won the CSA Award for Best Writing in 2016.
Nadine is a Fledgling Fellow and Chair of the Documentary Organization of Canada.
Image Copyright: Nadine Pequeneza and Hit Play productions. Used with permission.
For more information about David Peck's podcasting, writing and public speaking please visit his site here.
With thanks producer Josh Snethlage and Mixed Media Sound.